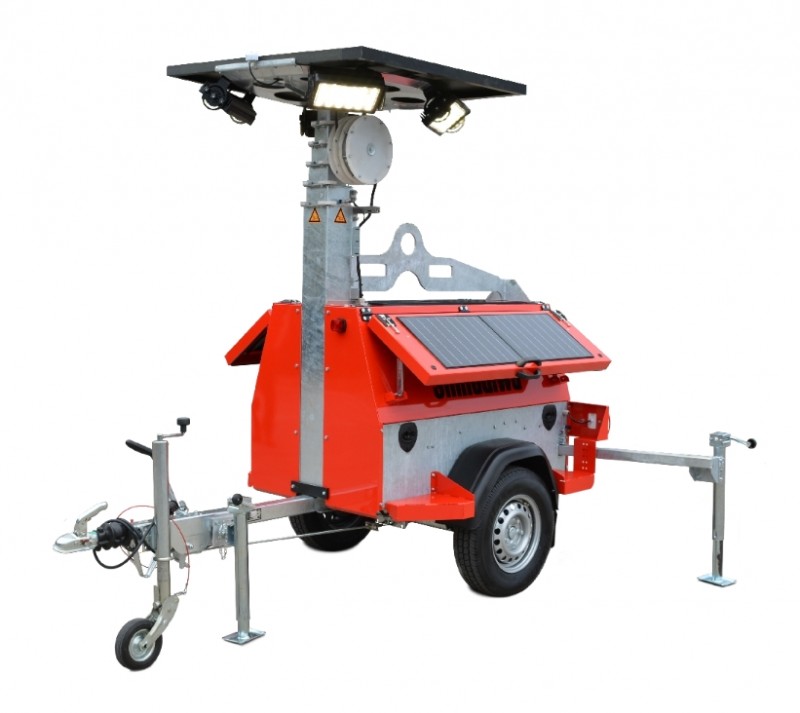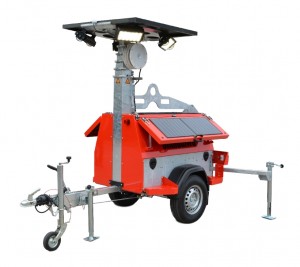 Shindaiwa will be in the spotlight at this year's ScotPlant as the construction industry supplier showcases its new solar hybrid lighting tower.
The ECO Solar Hybrid Tower is self-contained and requires no external charging.  The Shindaiwa tower uses an average 1.46 litres of diesel a day and offers a running time up to 60 days on a single tank of fuel, which is reported to save customers up to £300 in fuel savings each month.
"Ideal" for the construction industry, the tower is described as being lighter than conventional products as it has aluminium body panels and a galvanised chassis, so it's also corrosion resistant and able to withstand the harshest environments.
Shindaiwa managing director Andy Munford said, "We are delighted to be bringing the ECO lighting tower to ScotPlant for the first time.  It offers customers the best of both worlds by using the very latest in solar power and diesel hybrid technology, which in turn dramatically reduces overall carbon emissions, fossil fuel consumption and air pollution.
"Initial interest has been high and we are confident the ECO tower will be a welcome addition to our product range that includes Shindaiwa welders and generators."
The ECO tower features four ultra bright LED lamps that can be used for eight hours before the need to recharge.  The twin cylinder Kubota diesel engine automatically charges the batteries in just over an hour and is programmed to run at specific times of the day, guaranteeing silent mode at night.
Also taking to the Shindaiwa stand will be its range of compact Powercenter Generators.