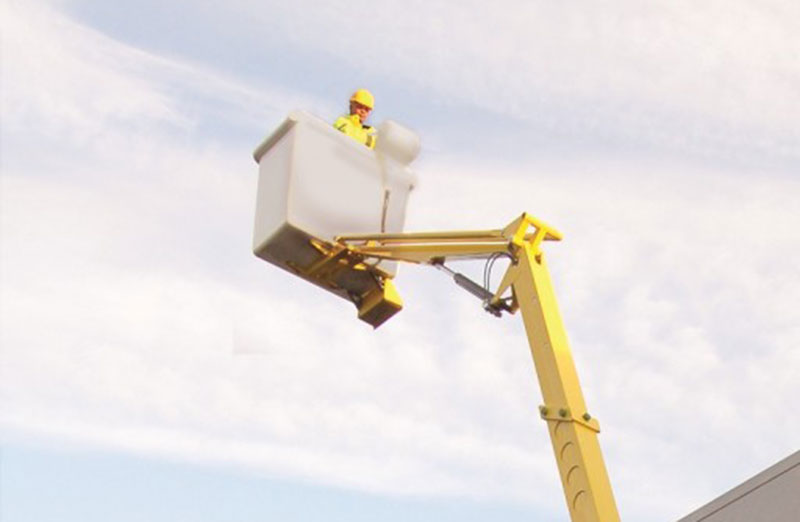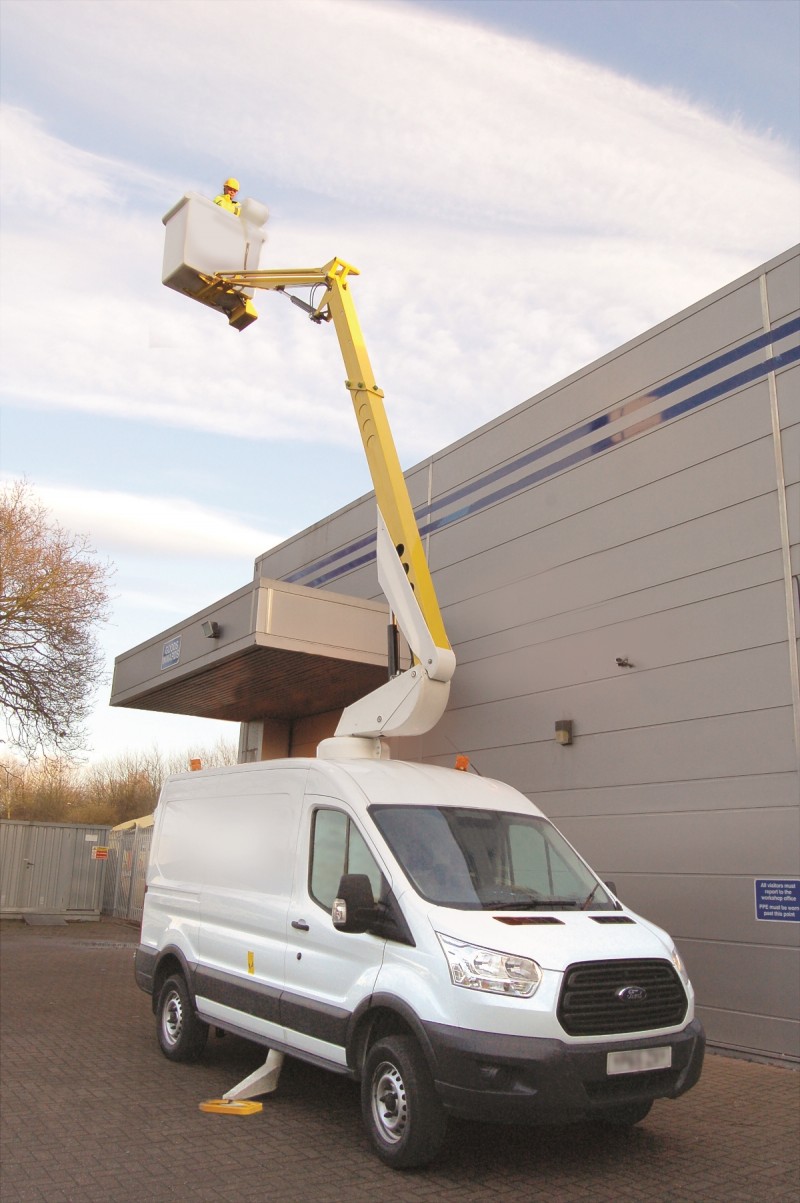 THE new Aldercote van-mounted boom lifts will make their UK debut at ScotPlant.
Van-mounted booms are used for roadside working at height applications such as street lighting, roofing, building façade maintenance and arb work. Designed and built in Britain, Aldercote's van mounts are said to "set new industry standards" for key performance metrics including operator safety, vehicle payload, platform safe working load and boom outreach.
Access Platform Sales (APS), the exclusive UK distributor for Aldercote products, is exhibiting the VZ130U model at ScotPlant, to showcase the range's design features. These include the design of the pedestal, which is located behind the bulkhead, providing more space for storing tools and equipment. APS said its unique tripod design also makes access safer and easier for operators and service technicians.
APS said, "The combination of the lightweight boom and pedestal substantially increases vehicle payload – the 12m and 13m booms mounted on 3.5 Ford Transits offer up to 300kg of carrying capacity, even after accounting for two occupants and a full tank of fuel.
"A further innovation is that two of the tripod's legs incorporate independent, rotating stabilisers. A direct load transfer system transfers the platform load through the main column directly to the stabilisers. This reduces the stress on the vehicle's chassis, increasing its life span.
"Aldercote also made the health and safety of operators and service technicians a design priority. To this end, the hydraulic oil tank and emergency lowering controls are now housed in the rear of the van, eliminating the need for climbing onto the roof."
The Aldercote range is divided into three series, each with different levels of performance and specification: Performance, Utility and Contractor.
The Performance series is the premium product. The Aldercote Utility series lifts are competitively priced for the street lighting market. The Contractor Series are market-entry products, combining robust hydraulic platform controls with simple, steel boom designs.
APS installs kits supplied by Aldercote into Ford Transit and Iveco Daily vans at its HQ in Telford, Shropshire. Scottish customers are supported by its sales team and workshop based in Wishaw.