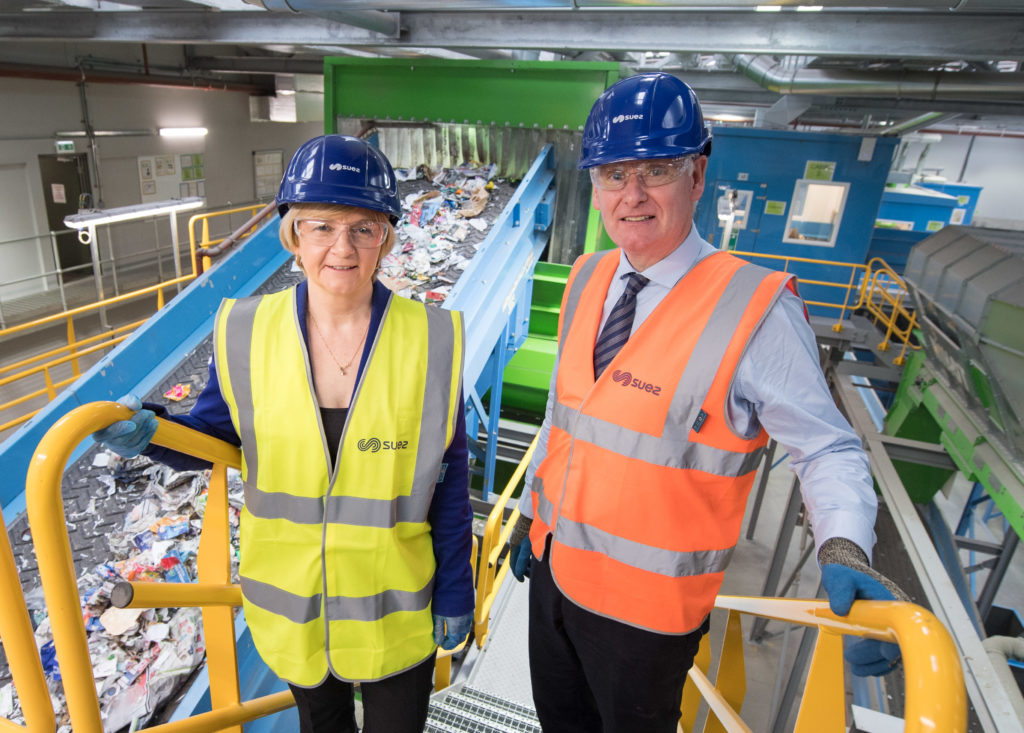 A "first of its kind" £27 million materials and recycling facility has opened in Aberdeen.
The Altens East site will see mixed recyclables being sorted before being sold as materials for re-processing. The site is said to be capable of processing 20 tonnes of mixed recycling an hour.
The facility was developed by SUEZ recycling and recovery on behalf of Aberdeen City Council, and it diverts 71,000 tonnes of Aberdeen's waste from landfill every year.
David Palmer-Jones, chief executive officer of SUEZ recycling and recovery UK said, "This state-of-the-art facility is the first of its kind in Scotland and SUEZ recycling and recovery UK is delighted to be working in partnership with Aberdeen City Council in creating a society where there is no more waste.
"The facility has created almost 50 jobs for local residents and we are looking forward to further deepening our relationship with the local community."
Aberdeen City Council Co-Leader Councillor Jenny Laing added, "The new £27million recycling and resource facility is a first for Scotland as it's the country's newest and most advanced mixed recycling facility.
"I am delighted to open this fantastic new facility as it will further our commitment to be a Zero Waste city by encouraging recycling as much as we can. We have already increased our recycling rates by 25% since the introduction of a new recycling-priority bin to residents six months ago and the new facility will mean more of this waste will be made into new goods which is good for the environment and our residents."