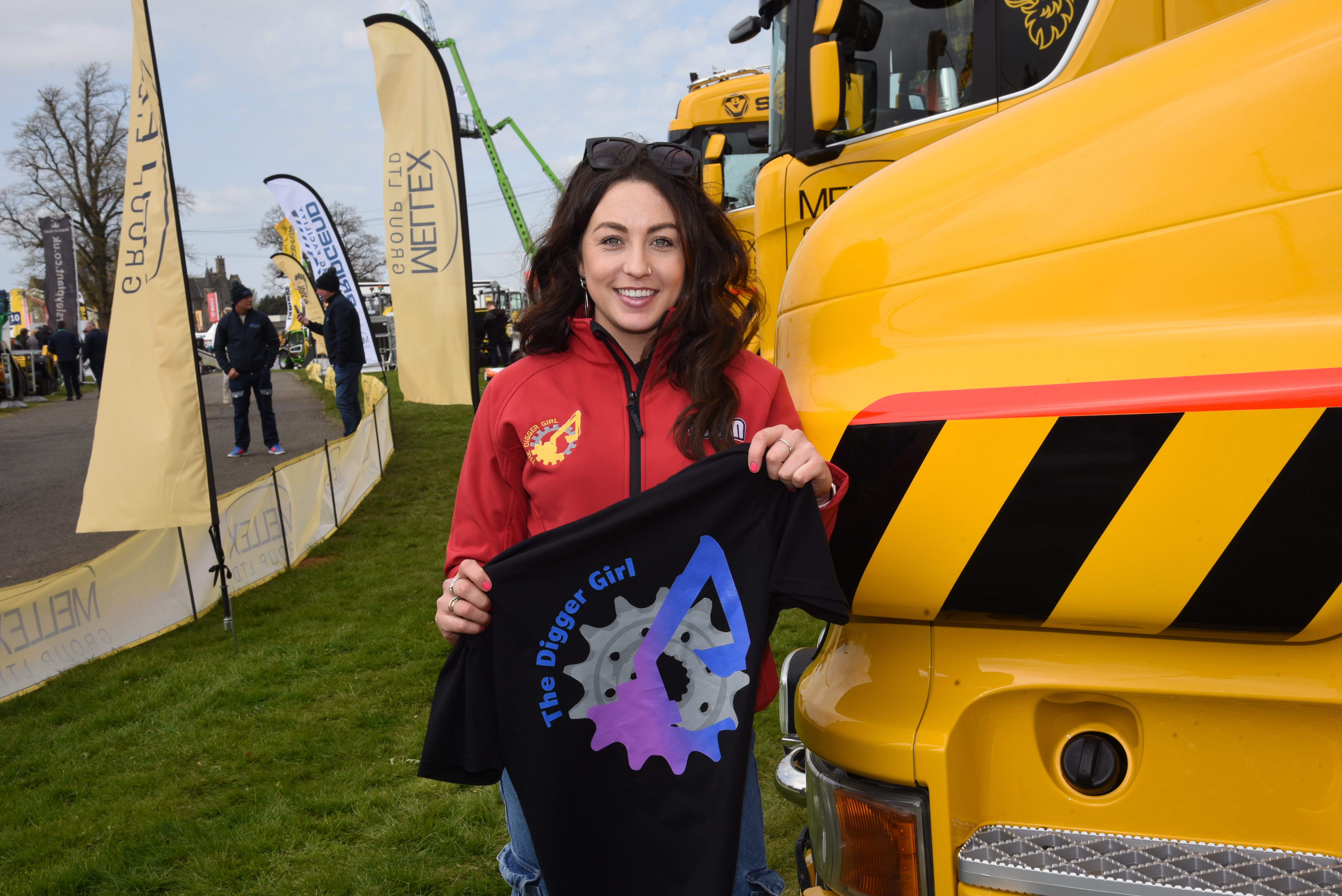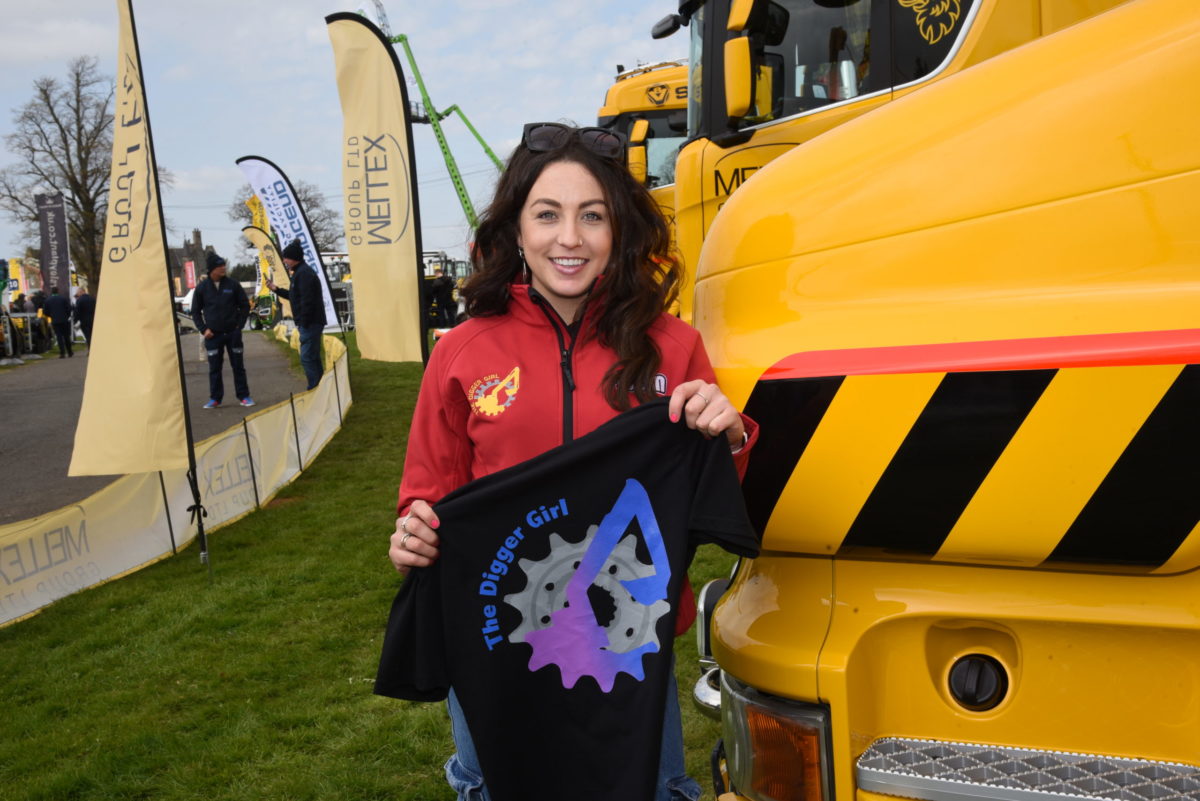 SOCIAL media 'machine' Amy Underwood, aka The Digger Girl, got the chance to meet some of her mammoth 211,000 online following during her visit to ScotPlant 2022.
The 27-year-old shot to online stardom after she began using TikTok and Instagram to document her role as a plant and HGV operator at her father's firm, John Underwood Plant Hire Contractor Ltd.
"I only started social media in November 2019, so (with the pandemic) I've not really been able to speak to people (who watch my content) – it's all been on social media," Amy said. "So, to come to ScotPlant and have people coming up to speak to me is really nice; it's my first one and I'm really enjoying it."
Found on the Mellex stand at ScotPlant, the Oban local said she is relishing the chance to collaborate with the Ardrishaig company – having grown up in and around the firm through work with her father. The Mellex stand features a cabin housing The Digger Girl merchandise and that of fellow influencer, Flat Out Flat Broke aka Sandy MacCallum.
Despite it only being the morning of Day One when ScotPlant caught up with Amy, she revealed that she was already wishing she brought more merchandise, such was the interest. This was perhaps personified when our chat was interrupted by a young fan wanting his cap signed!
"Two wee girls came up to see me earlier on to say they've seen my videos and when I asked what they want to be when they're older, they replied: 'a digger driver'! When I was younger there was never that – I never saw any women driving diggers as there was no social media to see girls driving."
Amy said that while the plant sector is still very much male-dominated, her advice to females is simply to 'go for it' if they get the chance.