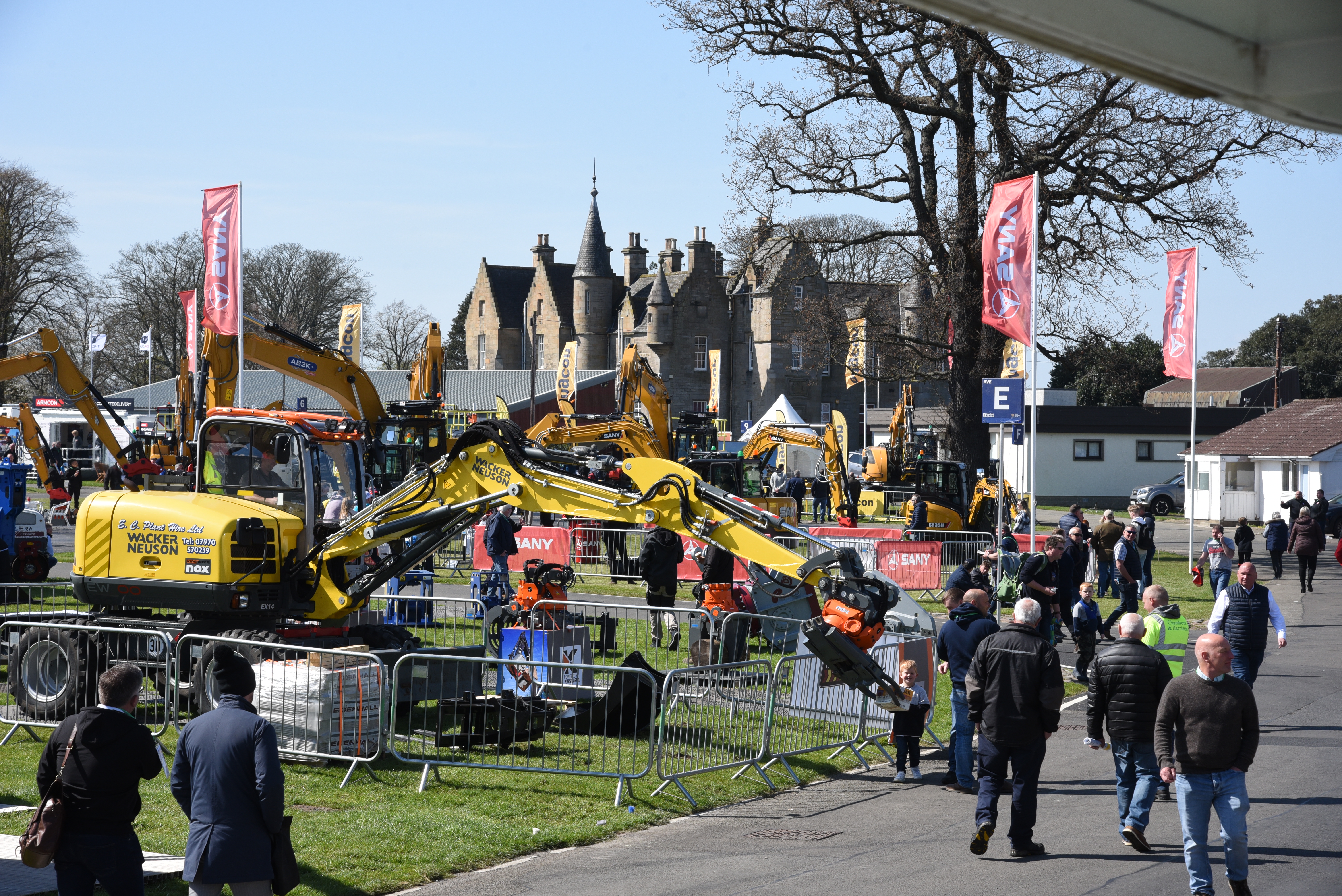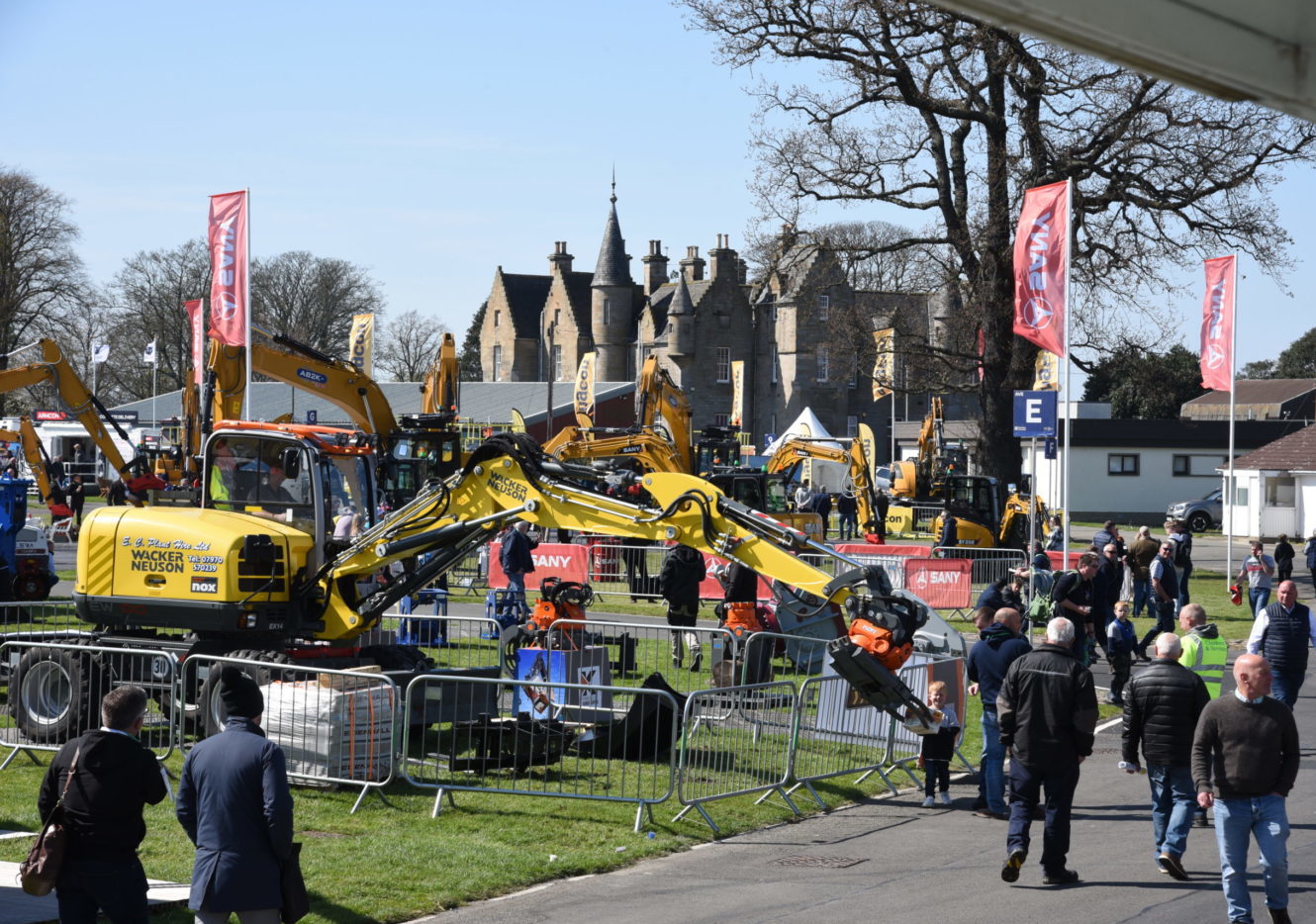 SCOTPLANT 2022 got off to a tremendous start as visitors basked in warm sunshine and a plethora of world-class machines were showcased in this type of setting for the first time.
Crowds flocked to the Royal Highland Centre for the first ScotPlant exhibition since before the pandemic, taking full advantage of the ability to network, interact and do business in a more traditional face-to-face environment after all the constraints of the past two years.
James Ross, commercial director of attachment specialist Miller, revealed the exhibition has provided a real morale boost for the business. "It's fantastic," he said. "For the whole Miller team, re-engaging with customers face-to-face. You can see from the people already here there's a massive buzz.
"The industry is really trying to showcase itself to move forward in terms of the efficiencies of the machines, the renewable content. You need to bring people together to really showcase that. Exhibitions are a unique opportunity to do that; it's not the sort of thing you can do across the desk in the office. You've really got a chance here to see machines side by side, attachments side by side."
James described the Scottish market as being 'huge' for north east of England-headquartered Miller over the firm's 40+ years in business. "The new products we've got on the stand – most of the prototyping and development has been done with a lot of the plant hire companies and end users that are based here in Scotland. This, for us, is our backyard."
James added that a number of product launches had been put on hold during the pandemic. The company is now relishing the chance to show off their latest innovations. "We've expanded our manufacturing so we're starting to bring new tilt couplers to the market and we've got one at the show on demo," he explained. "We've got a new range of buckets we've pioneered which have been very successful. Again, we haven't really had the opportunity to get close to the customers to see how they're working so this is a good chance for us.
"In the first two hours, we've already had some great enquiries. We're touching base with a lot of people we haven't seen in a long time, and this is a good chance to re-connect with a lot of the projects happening in Scotland. The other side of it is the team morale. If this gets the spirit back going after such a hard two years, it will be a real success story."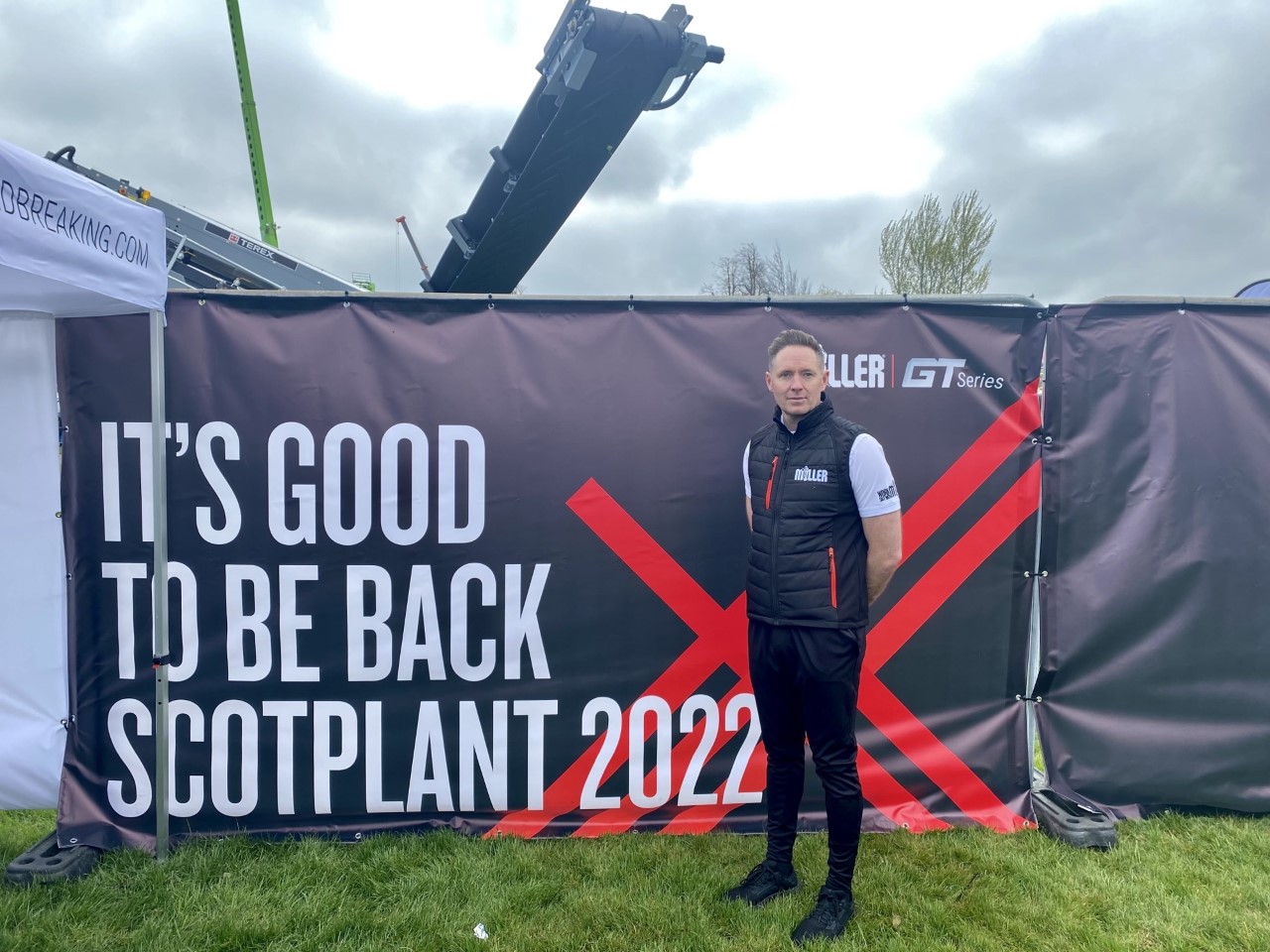 Mark Proudfoot, director of Molson Scotland, described being back at ScotPlant as 'amazing'. The firm was showcasing products from across its portfolio including Kobelco, Thwaites, Sennebogen and Terex Finlay.
"It's been so long and the energy going around the place is phenomenal," he explained. "I think this shows the industry is really buoyant and it gives everyone the chance to interact, mingle, find out what's going on – the good things and the bad things. Fuel is on everyone's agenda at the moment so that's one of the topics we're talking about.
"Feedback from customers has been great. There's been a couple of cuddles, handshakes, and it's good to get past Covid. We're here to interact with our customer base. We're not here purely to sell; it's to make sure everyone's still happy. We'll get a few leads out of it but it's (mainly) to just interact with the market that's out there."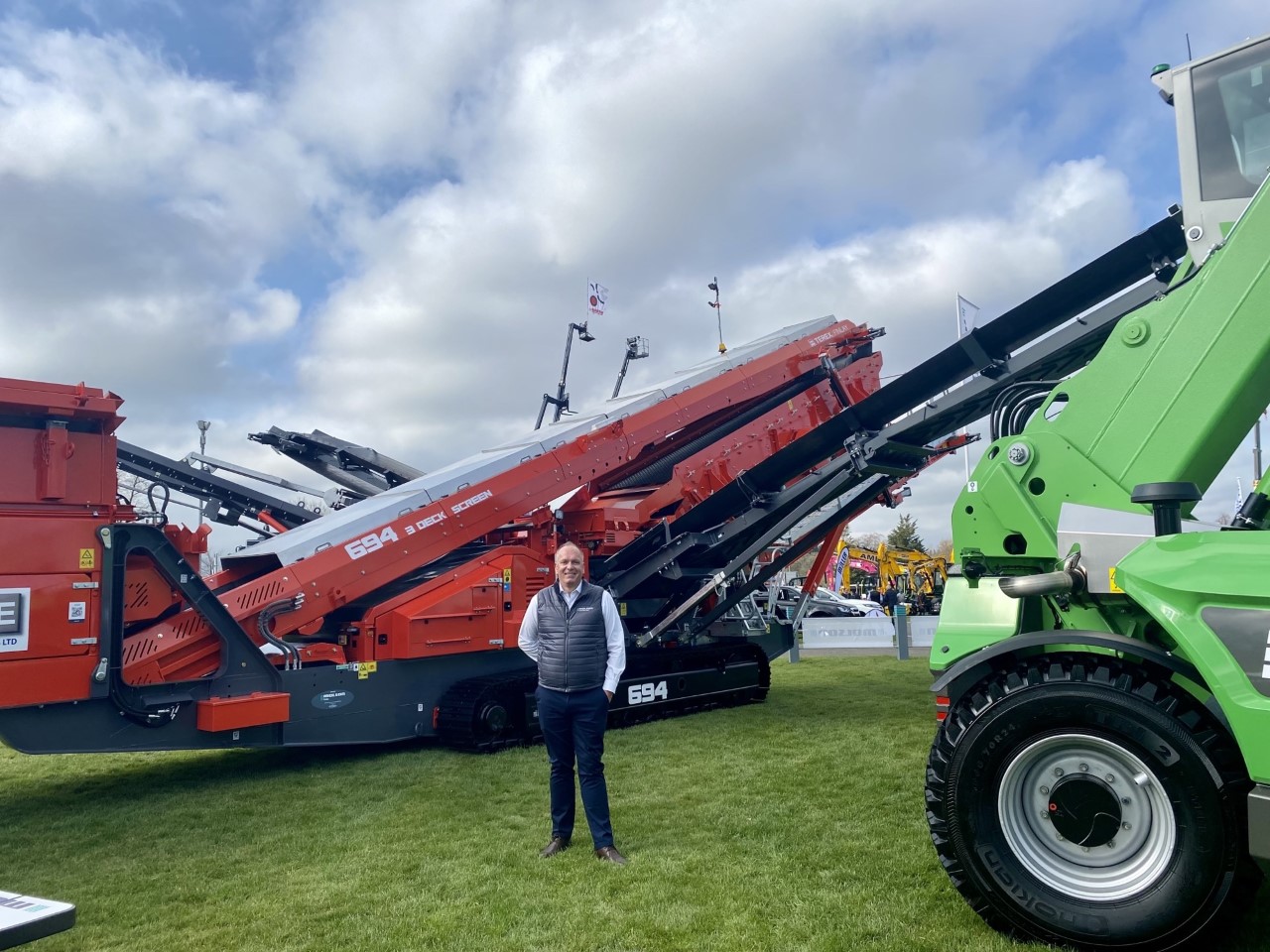 Andy Wilson, key account manager at HRN, also stressed the significance of meeting customers in-person once more. The firm has some incredible products on display both indoors and outside including the global debut of the Hyundai HX145A LCR High Walker and Kubota's low-emissions LPG (liquefied petroleum gas)-powered mini-excavator.
"It's great to be back," Andy said. "We're exhibiting Hyundai, Merlo and Kubota products. We've got the new Hyundai HX145A LCR High Walker, which is the first in the world. We've got new Kubota products which haven't been seen (in a Scottish exhibition) due to events being cancelled.
"Events like this are vital to show customers new products. People that have been on the machines this morning all love them – hopefully we'll start taking orders for 2023 if not this year."
Two stars from rugby's Glasgow Warriors touched down on the Malcolm Group's stand, helping to mark the firm's centenary year wrapping. Scotland international Matt Fagerson said, "It's brilliant being involved with the sponsors. We do quite a lot of these events throughout the year – coming out to Edinburgh today, seeing all the machinery, and getting to chat to the guys (at Malcolm) is brilliant. It's not just a name (Malcolm Group) on the jersey, it goes beyond that, which is brilliant."
Scrum-half George Horne added, "It's really impressive (ScotPlant). The big machinery on show is not something that Matt and I have seen a lot of, so it's really great to see what Malcolm and all these other businesses do. The first impression was really: 'wow – there's a lot going on'.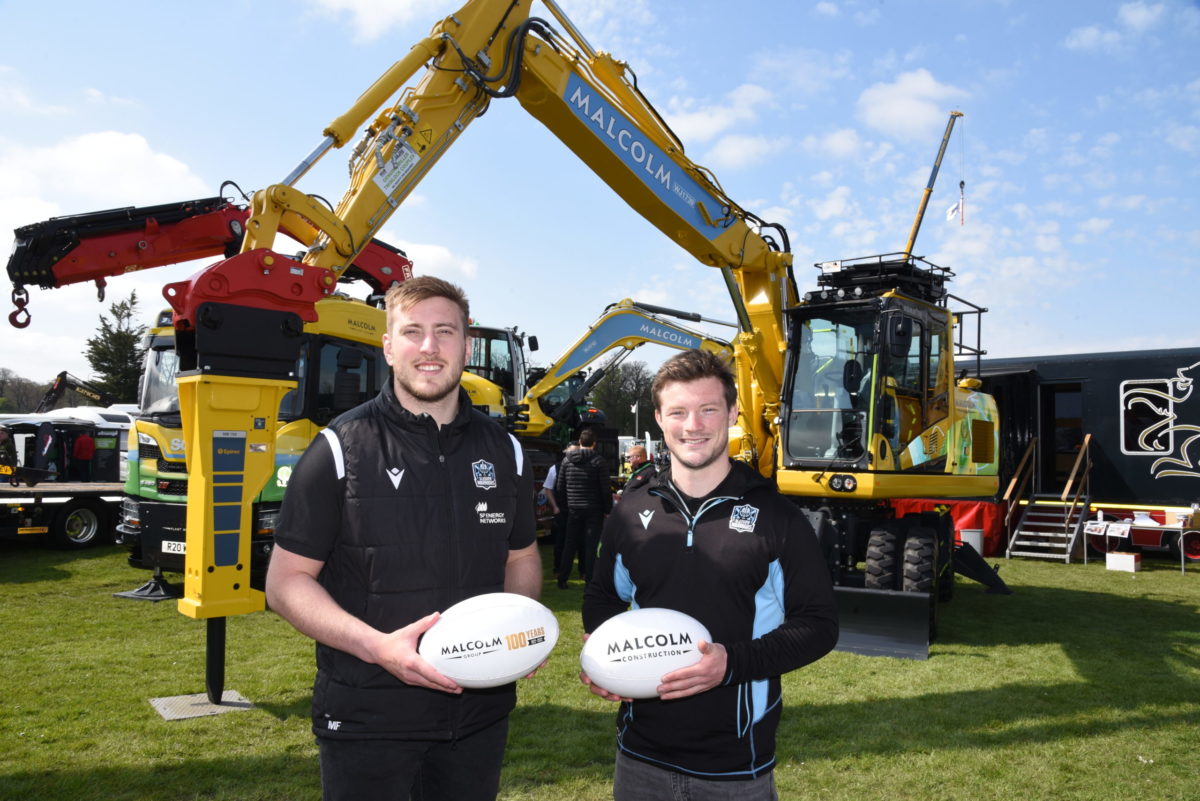 Scot JCB announced it had teamed up with Tom Grant Plant to support Breast Cancer Now. Tom's brand new pink JCB 245XR is in attendance at the show.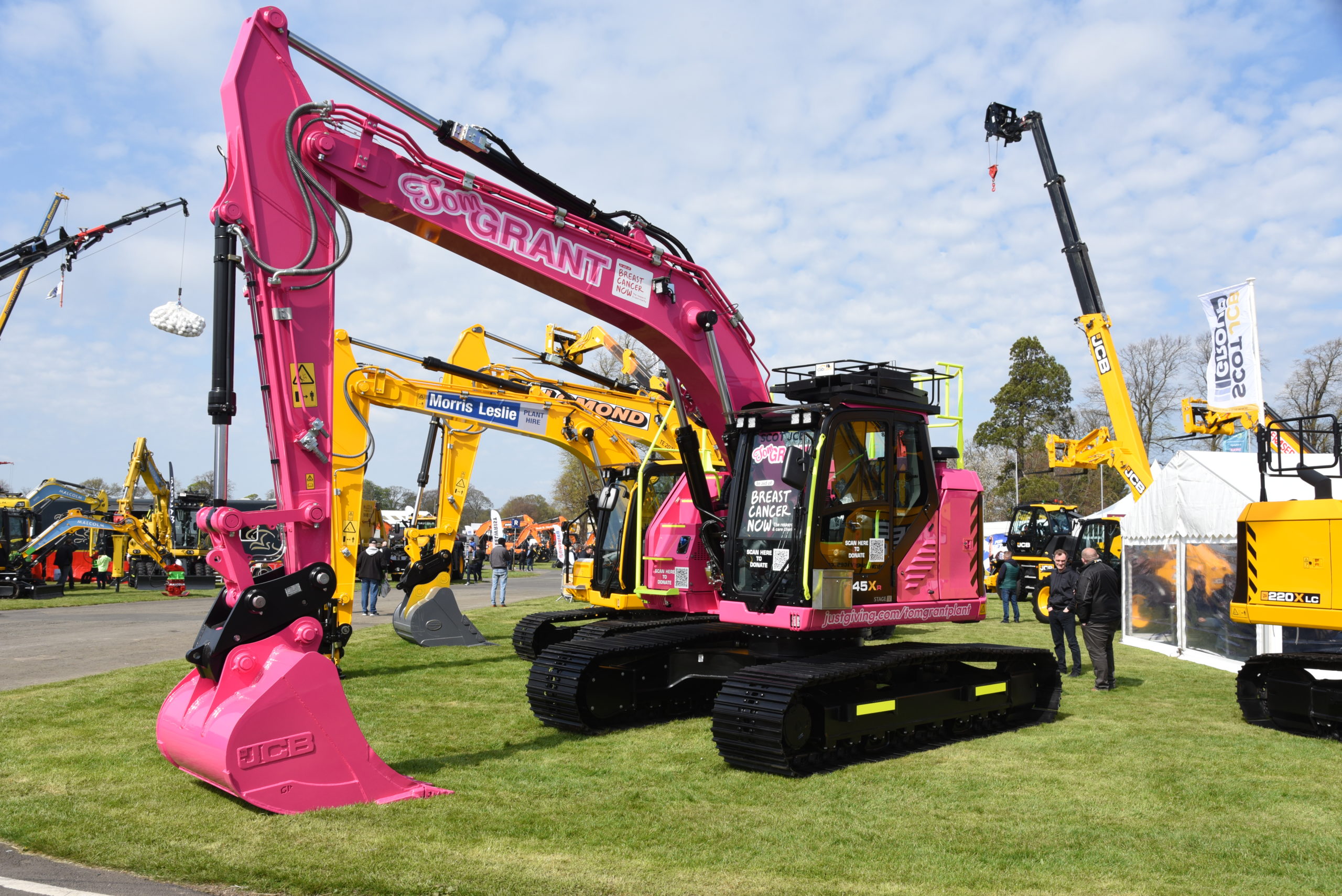 Elsewhere, Blue Machinery (Scotland) used ScotPlant to celebrate the firm's appointment as the MDS distributor for Scotland and the north east of England. An MDS M413 three-way split trommel is being featured.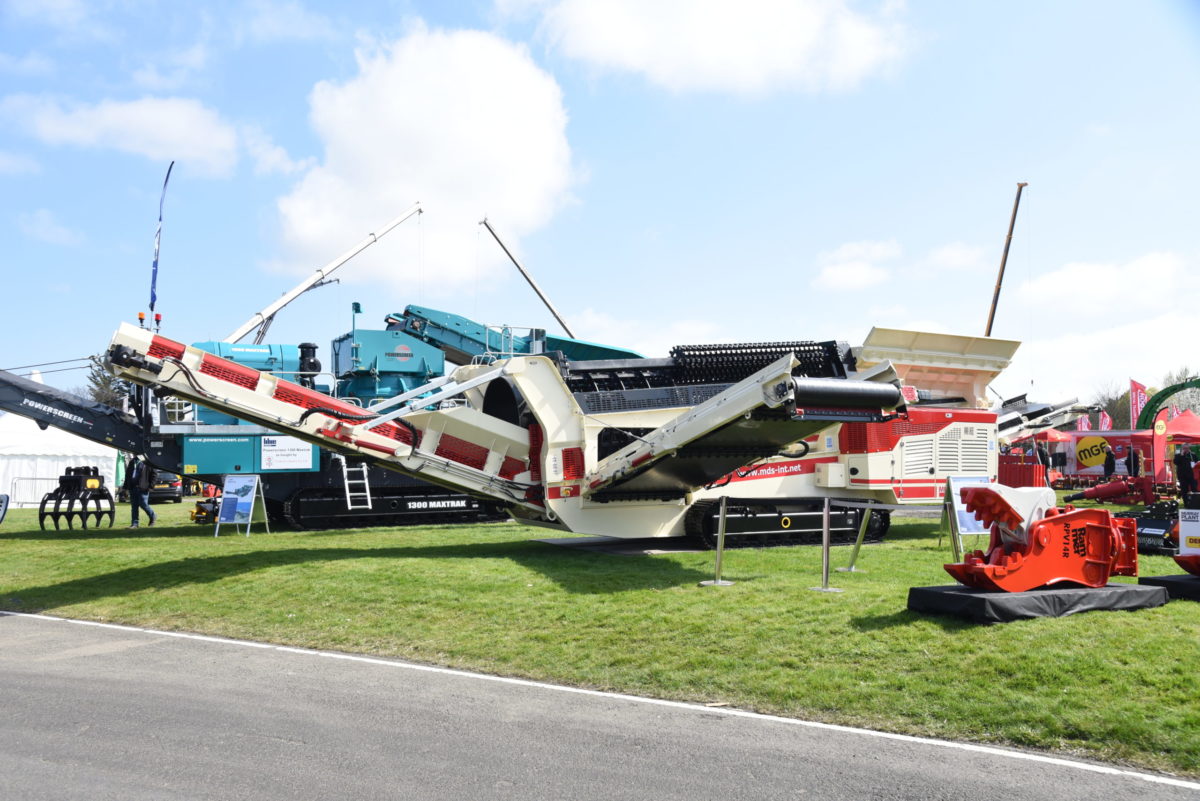 Other machine debuts included SANY's brand new 40-tonne SY390, the 21-tonne Doosan DX210LC-7, and Liebherr's TA230 articulated dump truck.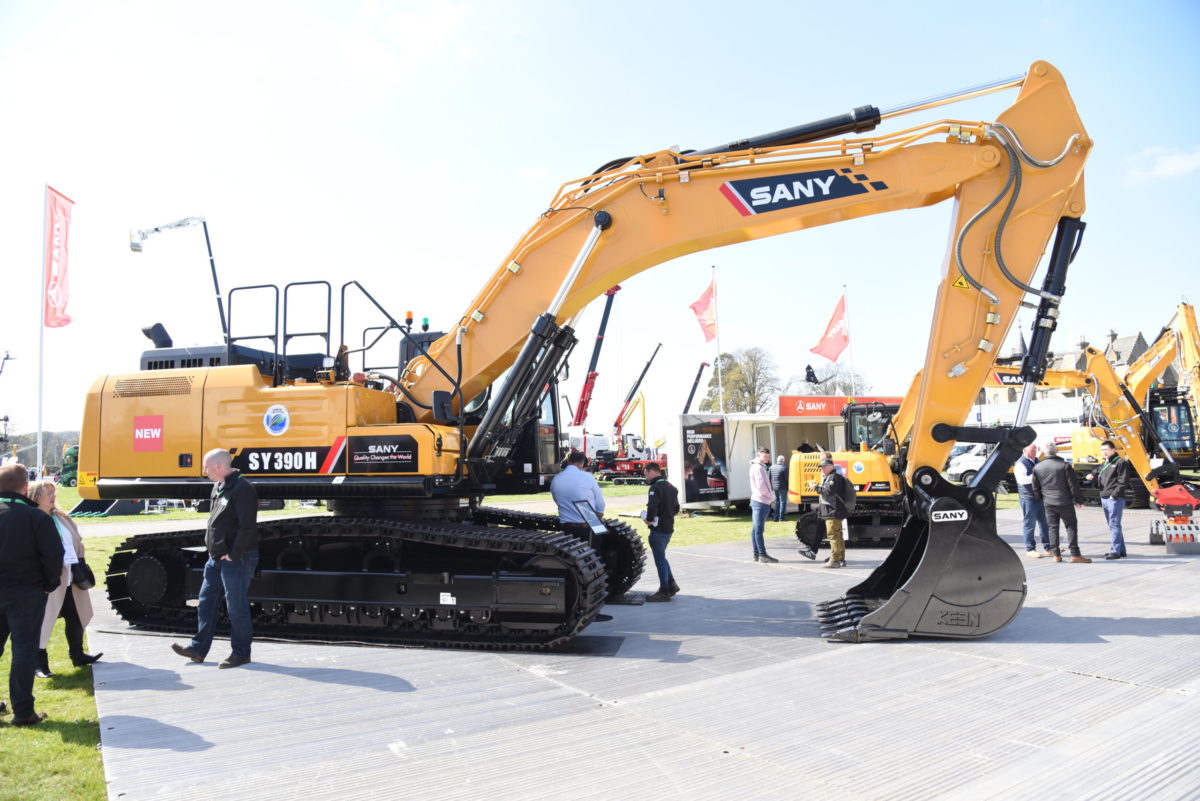 There was also a special appearance by Amy Underwood, better known as social media sensation The Digger Girl. Amy has amassed 211,000 followers on TikTok and Instagram with her videos documenting her life as a plant and HGV operator.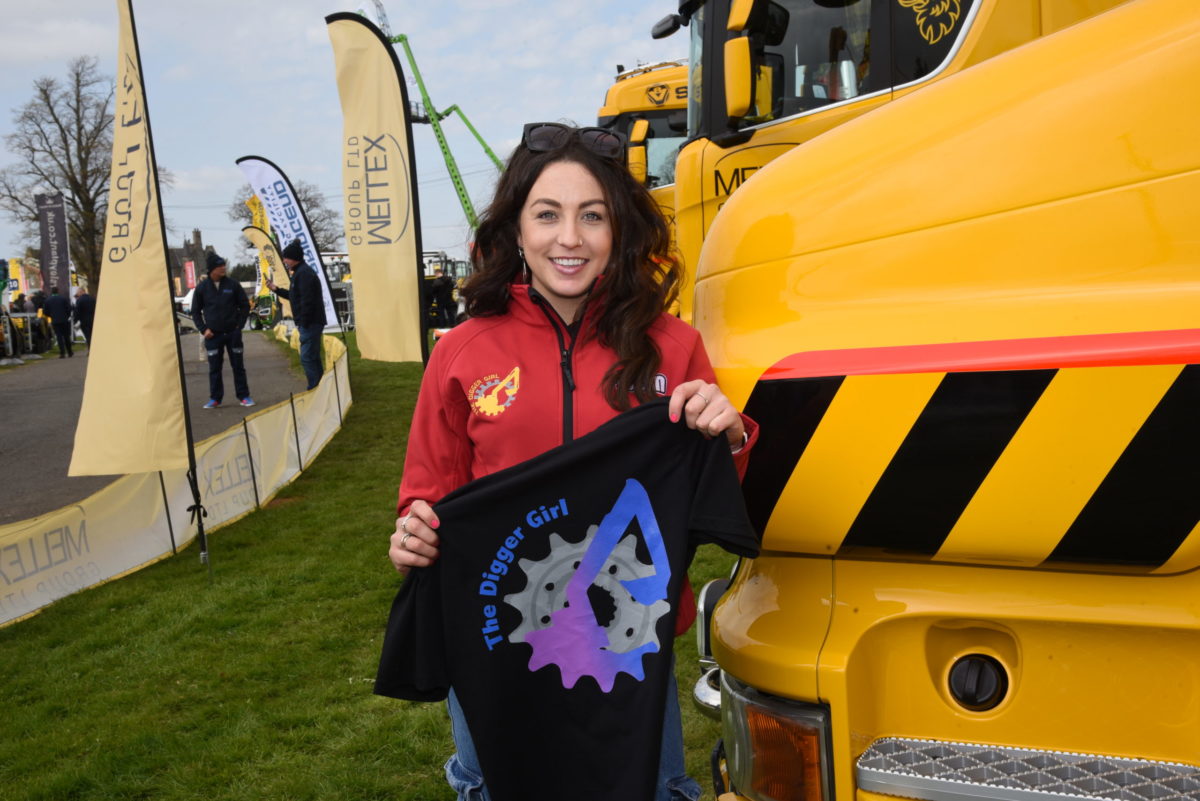 ScotPlant 2022 continues on Saturday April 23. To register for your free ticket. visit www.scotplant.com