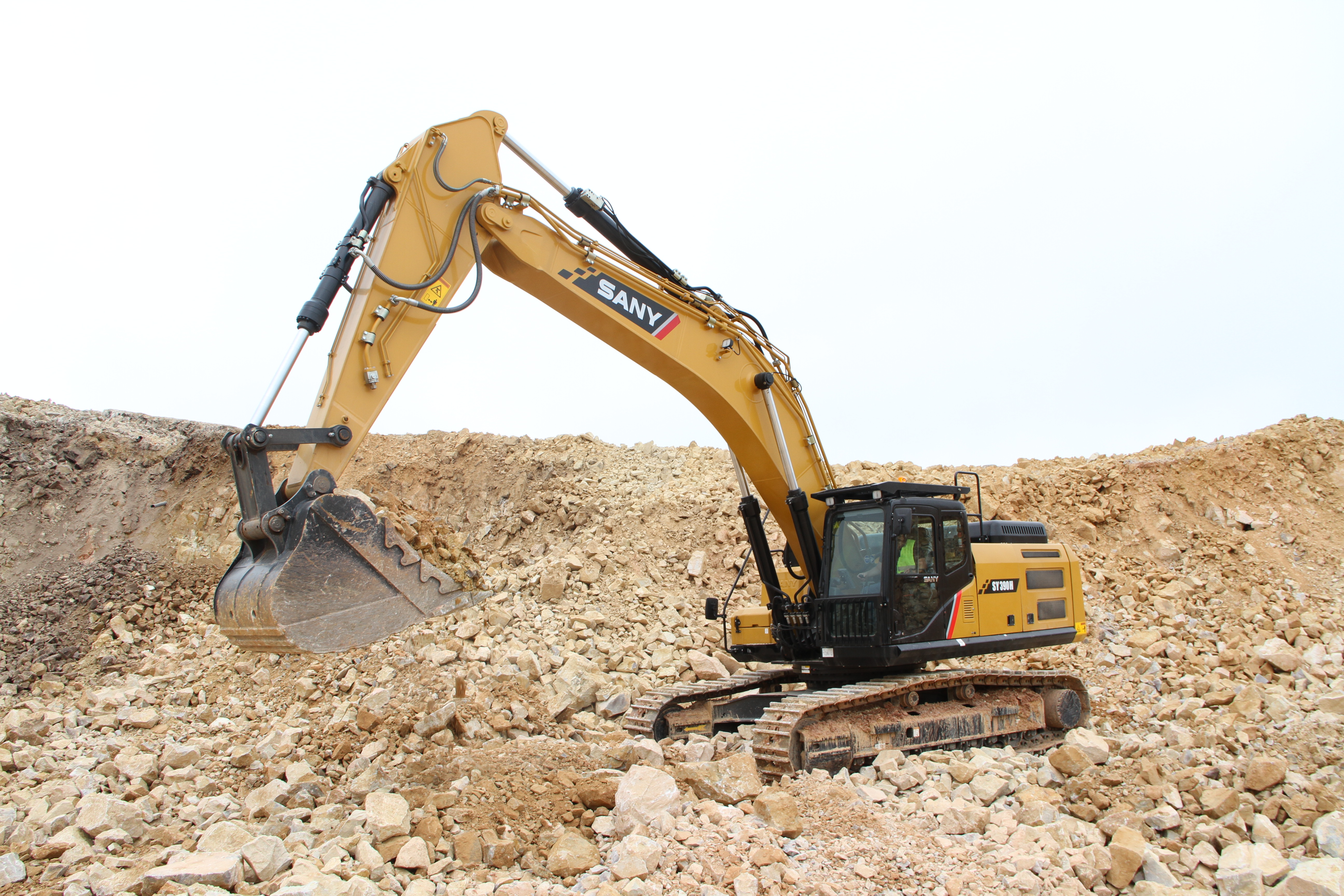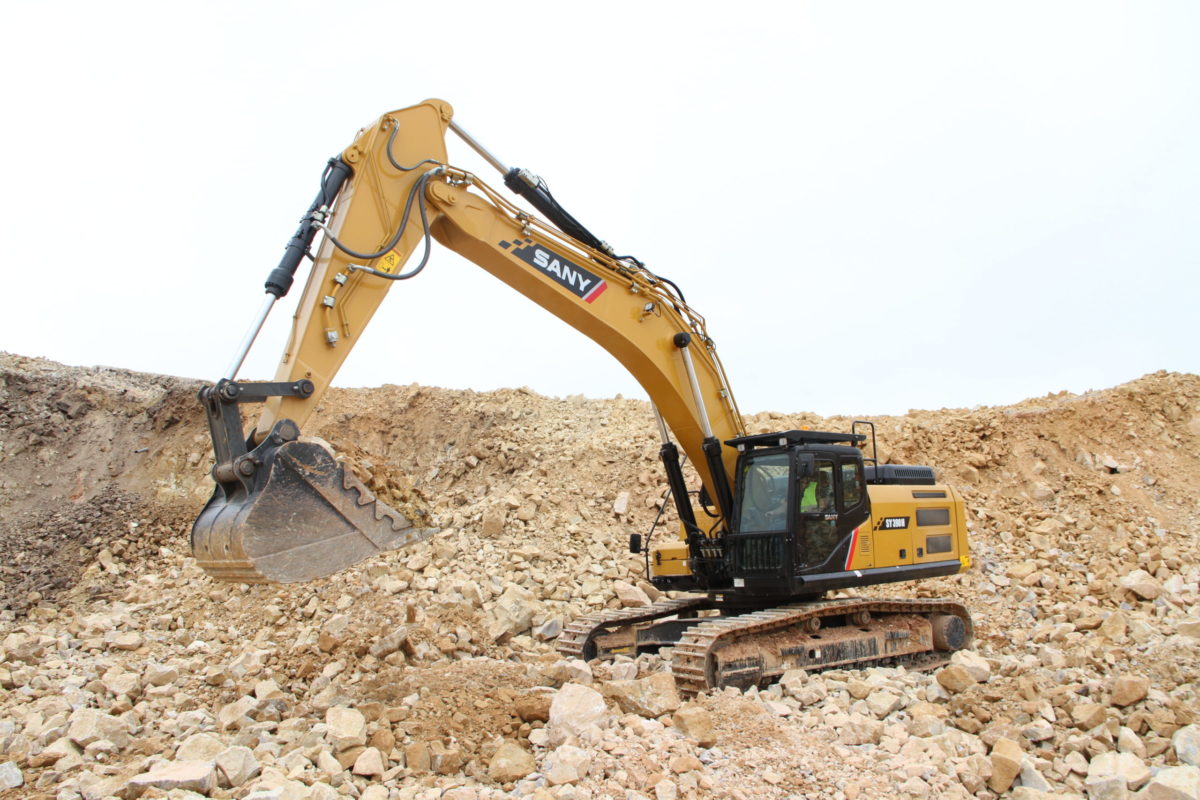 SANY is set to mark a spectacular first year in Scotland with a massive presence at ScotPlant and the launch of two brand new machines.
The manufacturer has confirmed the exhibition will provide the platform for the first official showing of the SY390, a 40-tonne tracked excavator, and the SY75, which is a 7.5-tonne conventional type excavator in the midi class.
Leigh Harris, business development director at SANY UK & Ireland, revealed the company is planning to send a whole range of machines from around the UK to the show.
"We've managed to get ourselves probably the best stand in the show," he explained. "We've got a fantastic stand, which is in a prime location and a lot bigger than we originally envisaged. We're going to make the most of it and put our whole range of excavators on display – all the way up to 50-tonnes."
SANY will also be hosting an operator challenge, which will be the ideal opportunity for Scottish operators, who may still be unfamiliar with the products, to try out the cab and find out for themselves what the controllability of the hydraulic systems are like.
Leigh has no doubt they'll be impressed by what they find.
"One of our main selling features is robustness and reliability of the machines," he added. "In Scotland, the ground's a bit tougher, the operating conditions are harder, so we're finding the machines are really well suited to it.
"We're so confident in the product that we've put a five-year warranty on all the machines."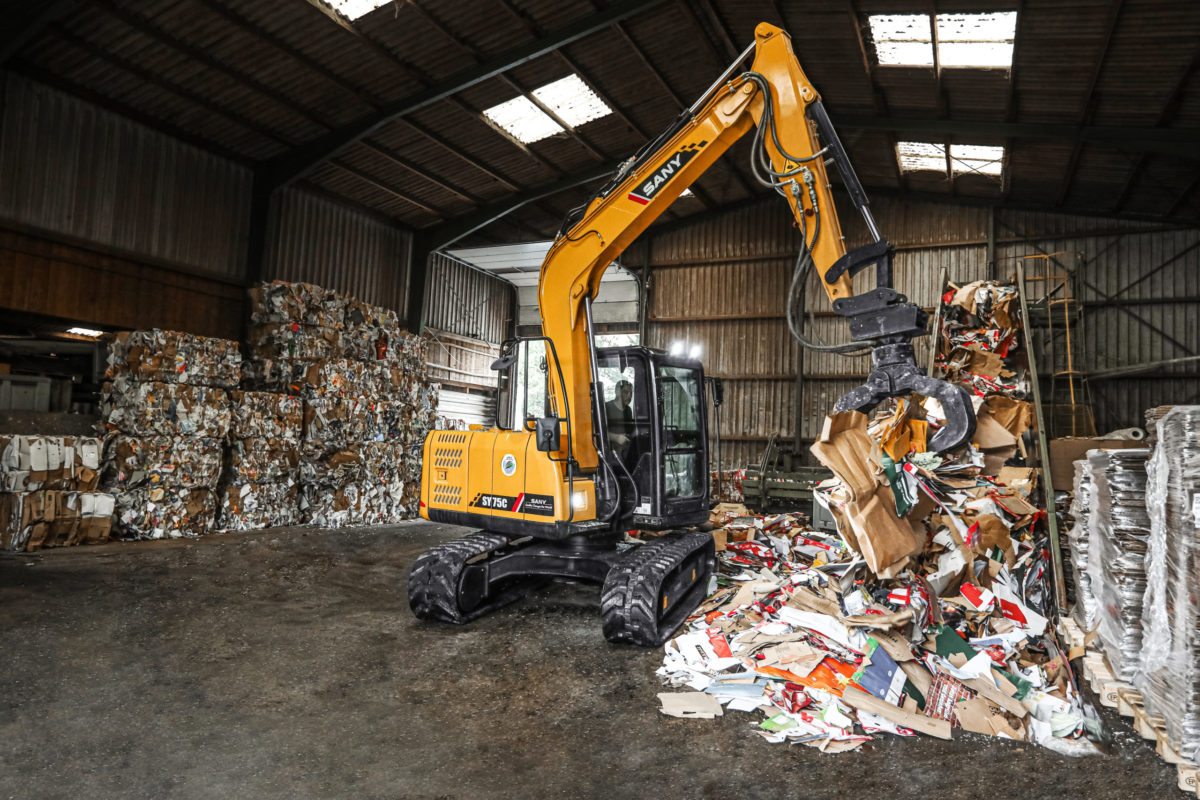 Since opening a depot in Coatbridge last year, the presence of SANY machines on Scottish construction sites has increased dramatically. The company said feedback from customers has been 'really positive', evidenced by a growing amount of repeat business.
"We've been absolutely delighted with our growth over the last 12 months," Leigh said. "We've had a great start to 2022. The feedback we're getting from new customers who have purchased SANY machines is they really like them. They like the reliability, they like the controllability, and, in a lot of cases, they've come back and bought a second, third and more machines. Companies like AB2K have just placed another nine-machine order with us, which takes their fleet holding up to over 30 machines now. We've just managed to do some business with Advance Construction as well, so we're making real good progress with some of the major players. We're also starting to get a lot of traction with local people who buy one or two machines."
Leigh believes the decision to launch the business in the UK couldn't have come at a better time. Unlike some other manufacturers, China-headquartered SANY has no availability issues, meaning there is a constant supply of machines arriving on these shores.
As a business selling directly into the Scottish market, SANY stressed the importance of the ScotPlant exhibition in terms of brand awareness and highlighting what the company has to offer.
"Scotland is a really important market to us and ScotPlant is obviously a fantastic showcase," Leigh explained. "You get most of the major hire companies and construction companies going to the event. We thought it was really important to support the Scottish construction industry and have a big presence there."
SANY continues to recruit heavily in its Scottish operations. A couple of new recruits have recently joined the parts department, with two new salespeople also in place and a couple more due to start shortly. A UK marketing manager has also come on board and recruitment is ongoing for more service engineers.
"We're spending a lot of time on recruitment to really develop the team in Scotland," Leigh said. "We've made a lot of progress in the last 12 months. In Scotland now we've got about 15 people. We probably need another ten by the end of the year. As we grow the business we'll need to keep recruiting. The plan is to treble the number of machines we're selling this year with all the extra salespeople coming on board."