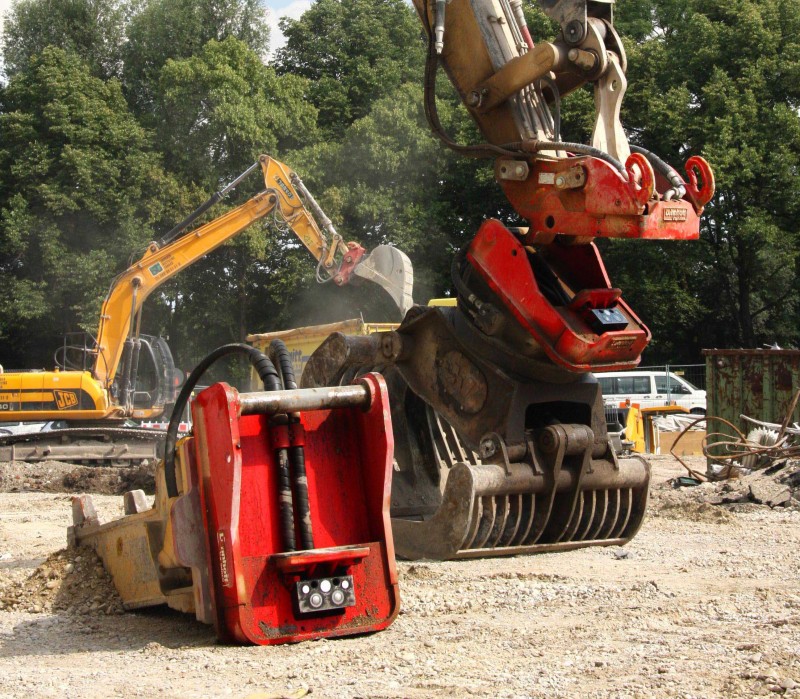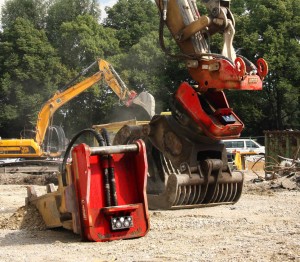 WORSLEY Plant will be showcasing its range of hydraulic attachments including crushing and screening buckets from REMU and MB, as well as demolition attachments from Rotar.
The firm's range of fully automatic quickcoupler systems from Lehnhoff – the Variolock range – will also be on display. With this system, changing any attachment is described as "effortless, safe and fast" due to the fact the operator can change any tool, including the hydraulic connection, at the touch of a button in just 15 seconds.
Juliet Perrett, Worsley Plant's marketing and PR manager, said, "All our product ranges can be configured to meet the criteria of just about every materials handling, waste processing and recycling application you may encounter.
"This level of flexibility means that most customers take delivery of unique solutions that have been created especially for their needs.
"Our unique products have a triple focus of recycling materials on site to reduce waste sent to landfill, increasing revenue from high value material collection, as well as providing benefits for the environment."
Worsley said one customer in the Scottish Highlands is now achieving 100% recycling of materials on site thanks to a crushing bucket, saving them considerable time, as well as transportation and material costs. Another customer is said to be utilising sources of rock outcrops by crushing down 30 tons of rock per hour, to use for building pathways and bridges.