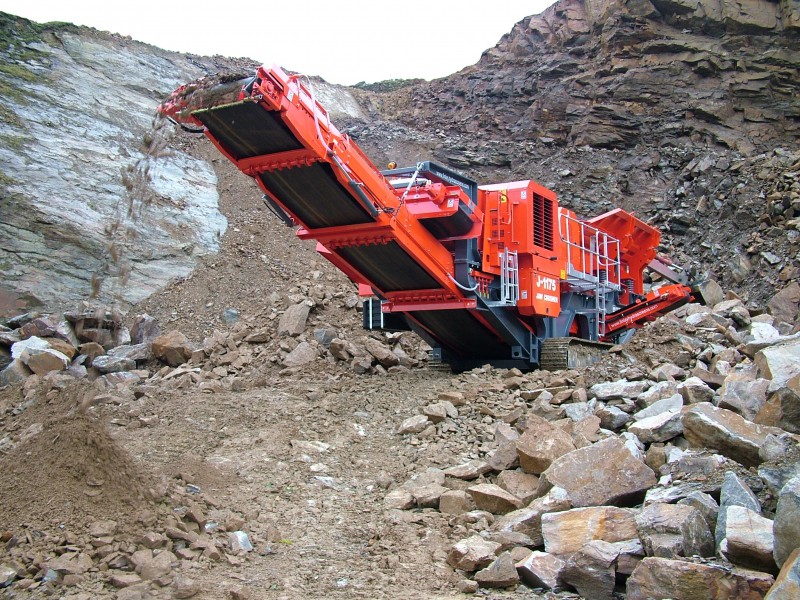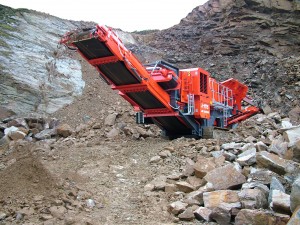 FINLAY Scotland Limited will again be showcasing some of the company's most popular crushers at this year's ScotPlant Exhibition.
The line-up is set to include the J-1175 jaw crusher with independent pre-screen, the C-1540 cone crusher and the 694+ Supertrak 20′ x 5′ triple deck.
The is desribed as a versatile machine ideally suited to working in aggregates, mining, construction demolition and recycling applications, and has the capacity to process excess of 300 tonnes per hour.
The C1540 cone crusher is said to "lead the way" when aggregate shape is paramount. The model features direct variable hydrostatic drive, automatic tramp relief and hydraulic adjustable closed side setting.
The 694+ Supertrak 20′ x 5′ triple deck screen now features 'best in class' production levels, set up time and ease of operation. The firm said the machine is the industry's leading tracked mobile inclined screen. A high capacity belt feed hopper is available with remote tipping grid or double deck vibrating grid.