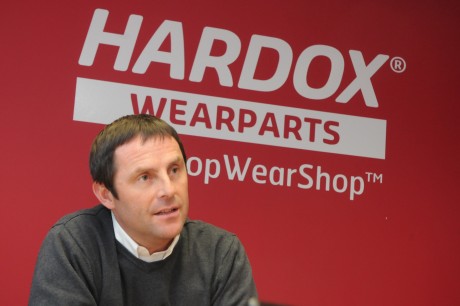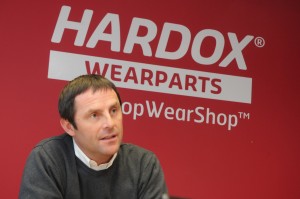 Hardox Wearparts Centre Stirling enjoyed great success at ScotPlant 2014 and will be returning to ingliston with a full new range of excavator buckets for 13t to 60t machines.
The firm will be using the show to launch their second generation excavator bucket made from Hardox.
Gordon Cameron, managing director, explained, "The new design will reduce welded parts and also maximise the load.
"We have completed a project that looked at the heat affected damage of applying wear bars onto the Hardox bucket floor versus removing them and are now pushing more for a thicker floor with less wear bars.
"This increases the lifetime of the bucket. There are still certain applications that will never get away from having both a Hardox floor and wear bars but we now have another option."