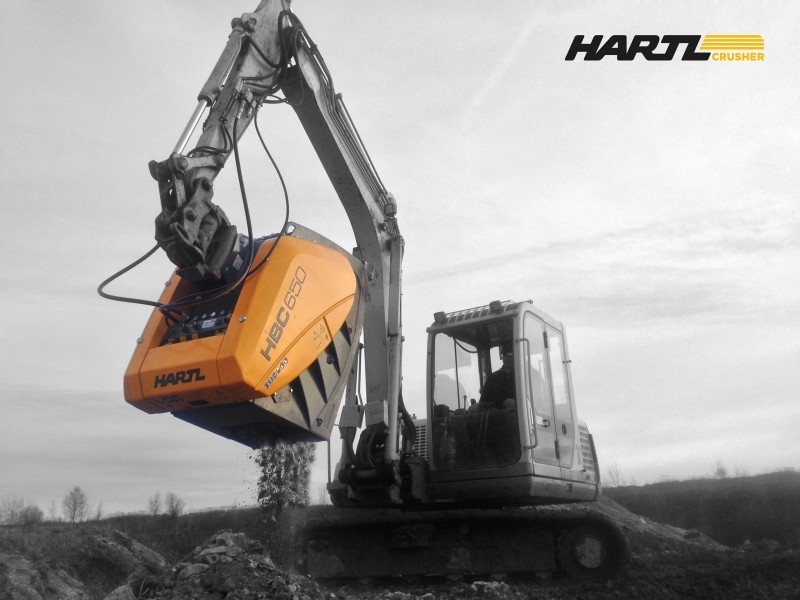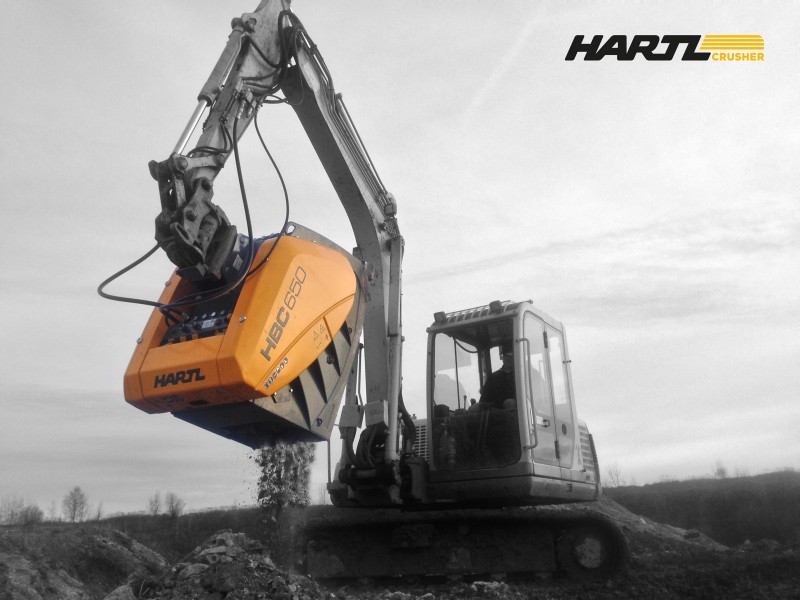 YARWOODS Excavator Attachments Ltd has secured a deal to supply Hartl excavator crusher buckets and screener buckets to the UK market.
The Airdrie-based firm has put in place a sales, service and stocking facility of Hartl products to carry out in-house servicing and repairs. Yarwoods has also committed to a training programme for their service engineers and sales staff.
Henry Brain, managing director of Yarwoods Excavator Attachments, explained, "We have run crusher buckets in our hire fleet for over five years now. We and our customers very much believe in the concept of crusher buckets and importantly, where and when they are suited.
"We are convinced that the Hartl Distributorship will now mean we can take that concept the next stage further with what we believe is a more reliable and better performing product.
"Apart from the obvious improvement in build quality, we found that the Hartl crusher buckets have a number of technical advantages over the competition, the primary one being their unique 'Quattro Movement', which makes it generate a figure of eight motion, giving a bigger crushing contact area and hence a more productive output with a better material shape and less vibration for the machine or operator."
Dominik Hartl, managing director of Austrian-based Hartl Engineering & Marketing GmbH, added, "When we met with Yarwoods they instantly recognised the benefits of our unique design and could see where we had incorporated our years of experience from the building of tracked crushers into the excavator mounted crusher buckets.
"They also saw what Independent laboratory tests have shown; our unique 'up-trust' Toggle Position has been proven to provide a high quality cubical end product with a minimal percentage of oversize material, whilst still out performing other buckets."
Yarwoods will be exhibiting a large selection of Hartl buckets at ScotPlant. The firm is also the UK distributor for the Toku range of hydraulic hammers and the Scottish, Yorkshire and north east dealer for Kinshofer and Demarec attachments. Products from those manufacturers will also be on display.