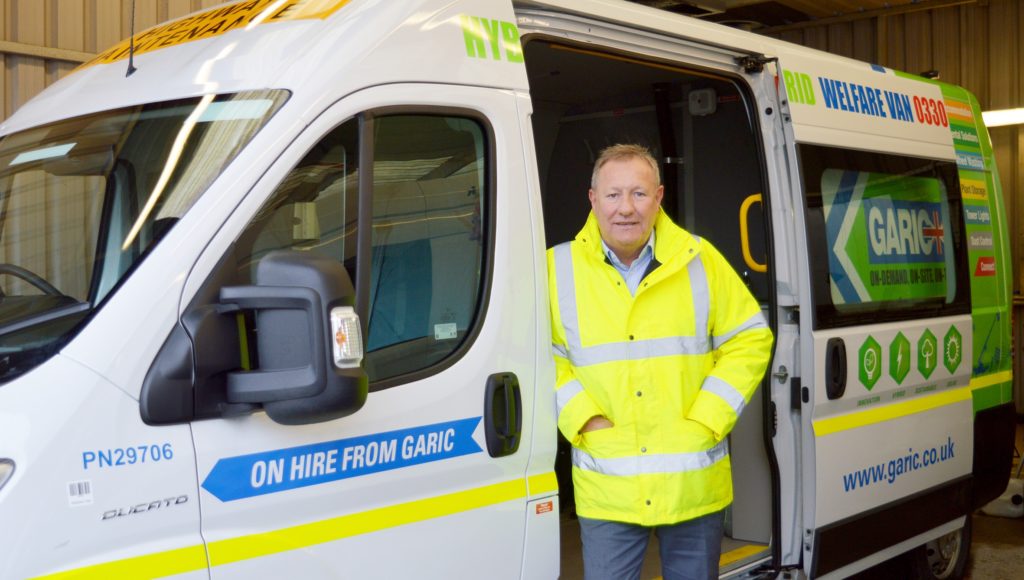 GARIC has appointed Jim Connolly to head up its Scottish sales operations, working out of the welfare specialist's distribution hub in Falkirk.
In his role as regional account manager, Jim will be tasked with developing client relationships across Scotland. He was previously business development manager at Jarvie Plant and before that he worked for Sibcas, Wernick and Ravenstock.
Jim said, "I'm thrilled to have joined Garic at such an exciting time for the company. Garic has been supplying market leading welfare products to customers throughout Scotland for many years but things have really picked up since the Scottish hub was opened."
Garic's Falkirk depot manager Martin Gardner added, "Jim is a fantastic asset for Garic, he is highly regarded and very experienced. What's more he is already making great progress for us having stabilised our existing account portfolio and achieved some important new business wins in his first few weeks. His extensive experience and supportive, hands-on approach are really making a difference.
"The Falkirk depot is proving to be really successful, we have managed to get it set up and growing more quickly than we'd planned. This is largely due to the number of customers we are now supporting across the central belt of Scotland who seem to appreciate not only the broad range of products we are supplying but how fast we can get them to site too. In the vast majority of cases we are delivering units the next day and where we can, some are even going out on the day of order."