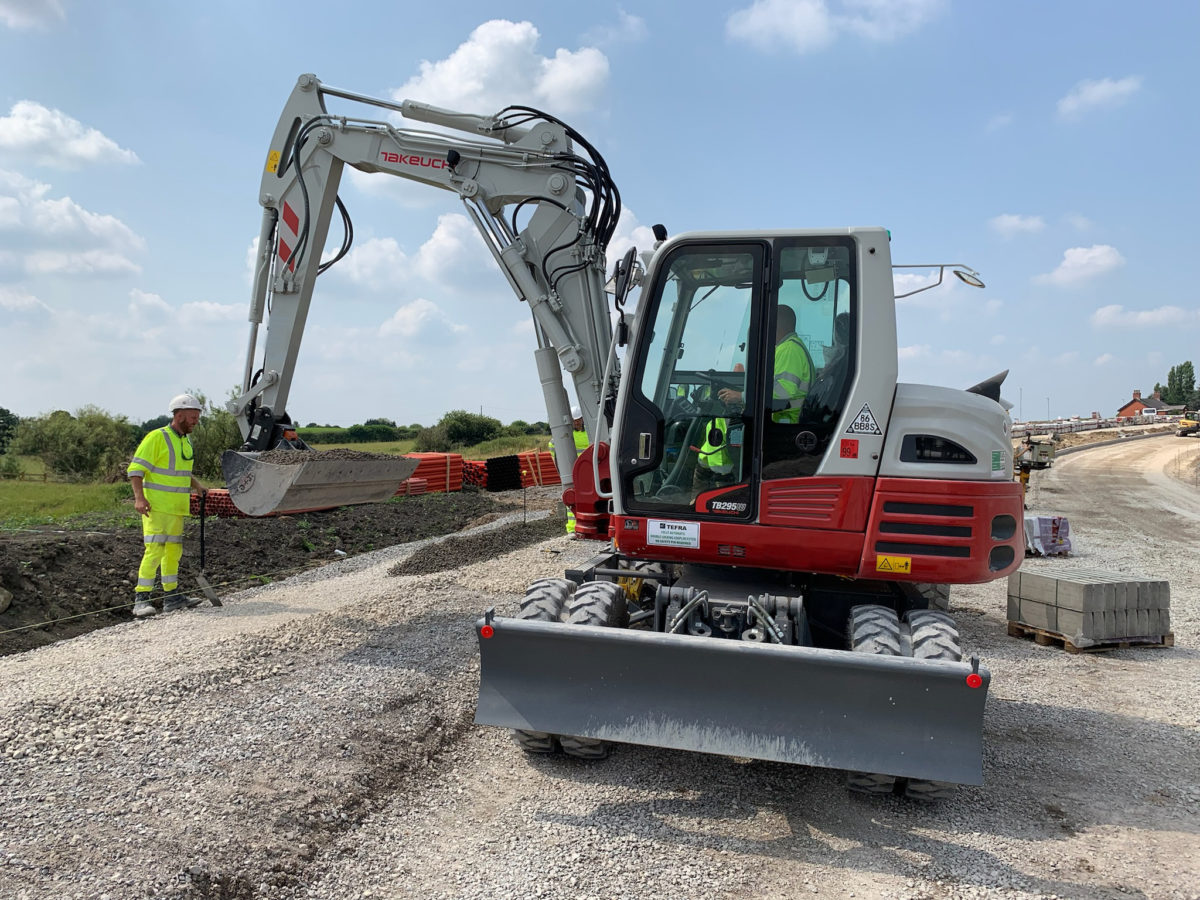 TAKEUCHI has vowed to have a stand 'packed full of new models' on display at ScotPlant 2022.
Since the last exhibition four years ago, the manufacturer has released a whole host of new machines and now boasts a complete Stage V-ready excavator line-up from one to 15 tonnes.
First up is the seven tonne TB370, launched in 2020 as a replacement for the popular TB175 model. This is the first in Takeuchi's new 3-Series with added features for 'power performance, operating comfort, durability and servicing'. Takeuchi revealed customers really like the new model including a 'stylish' jog-dial control.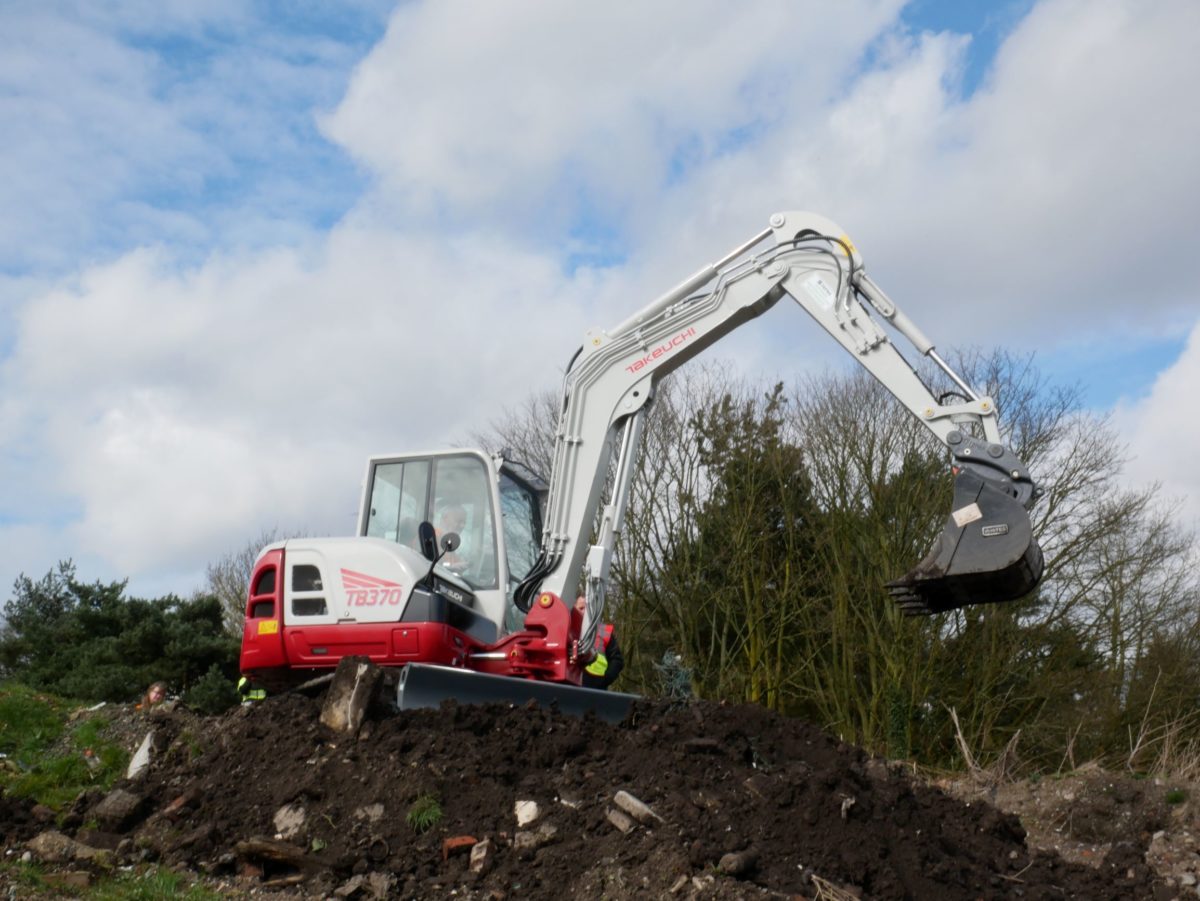 Scottish customers have also been boosted by the return of a Takeuchi tracked dumper to the market. After a pause of about five years, the TCR50-2 comes with 'enhanced' functionality, 180° skip tipping, and a 65°dumping angle capable of a maximum load capacity of 3,700kg.
Takeuchi added that the TCR still functions both left and right for skip tipping and the front facing cab and intuitive rear-view camera make this machine 'exceptionally safe' for construction sites.
With highways construction projects booming, a wheeled excavator remains in-demand. Takeuchi has moved to a standard two-piece boom on the TB295W. Operators are said to be capable of navigating around site utilities more easily and achieve greater versatility with attachments. LED lights come as standard fitted all round the machine for added safety.
Stage V-ready with a Deutz 85kw engine, this high-performance excavator will take pride of place at the exhibition. The two-piece can retract the boom, to move closer to machine centre, enhancing lift performance and outlifting a mono boom along with 'excellent' boom to blade clean-up, Takeuchi stated. Twin boom rams also help reduce the risk of damage when loading trucks.
Of course, Takeuchi is best known for the smaller mini-excavator models. The most recent addition to the portfolio is a short-tail towable 2.5 tonne TB325R. Another 3-Series machine, this compact model offers 16.5kW power in a safe road tow option with the bonus of a compact short-tail for tight spaces, and three auxiliary ports as standard for all sorts of attachments. Dig depth is 2,540mm, while dump height is 2,775mm.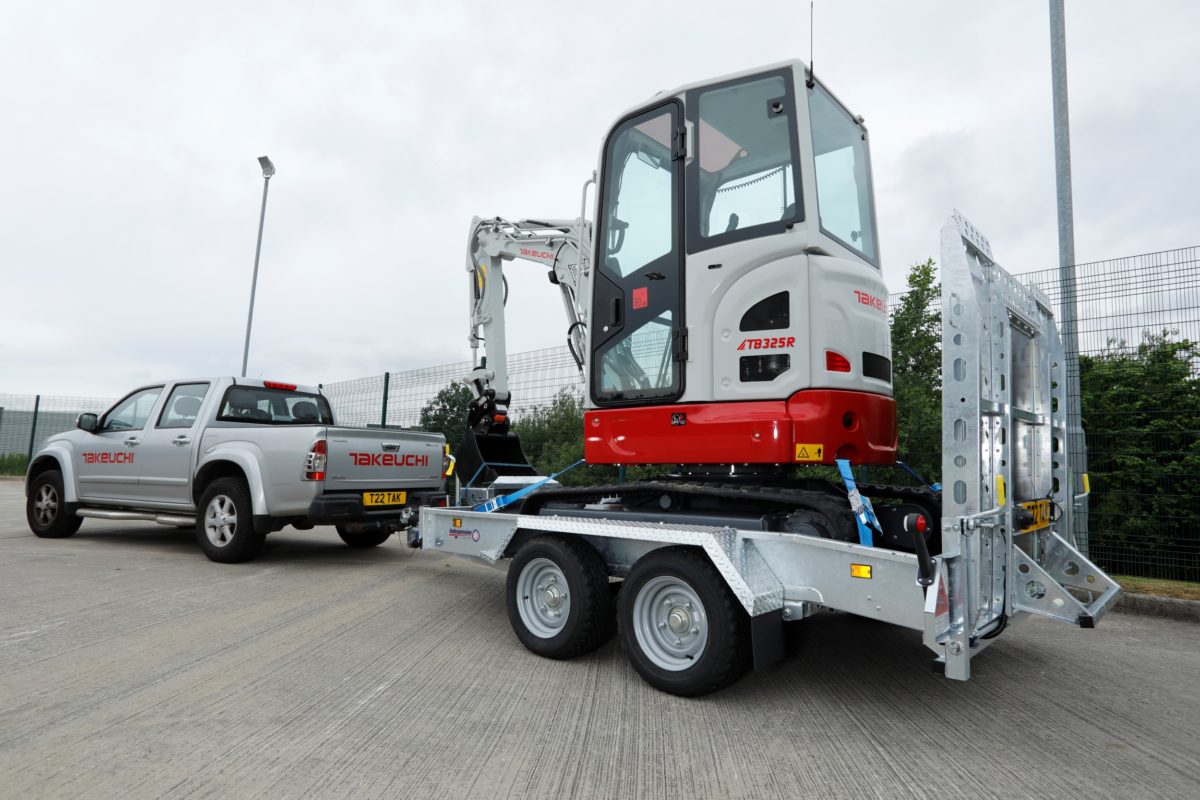 Takeuchi's Scottish dealer network, comprising Argyll, A.T. Best, JMS, CAM Engineering and Ramsay & Jackson, will be on hand to provide visitors with a warm welcome.
Besides the line-up of new machines, visitors to the stand will also get the chance to have a go at the Takeuchi Time Operator Challenge – a speed test for the most skilled operators in Scotland.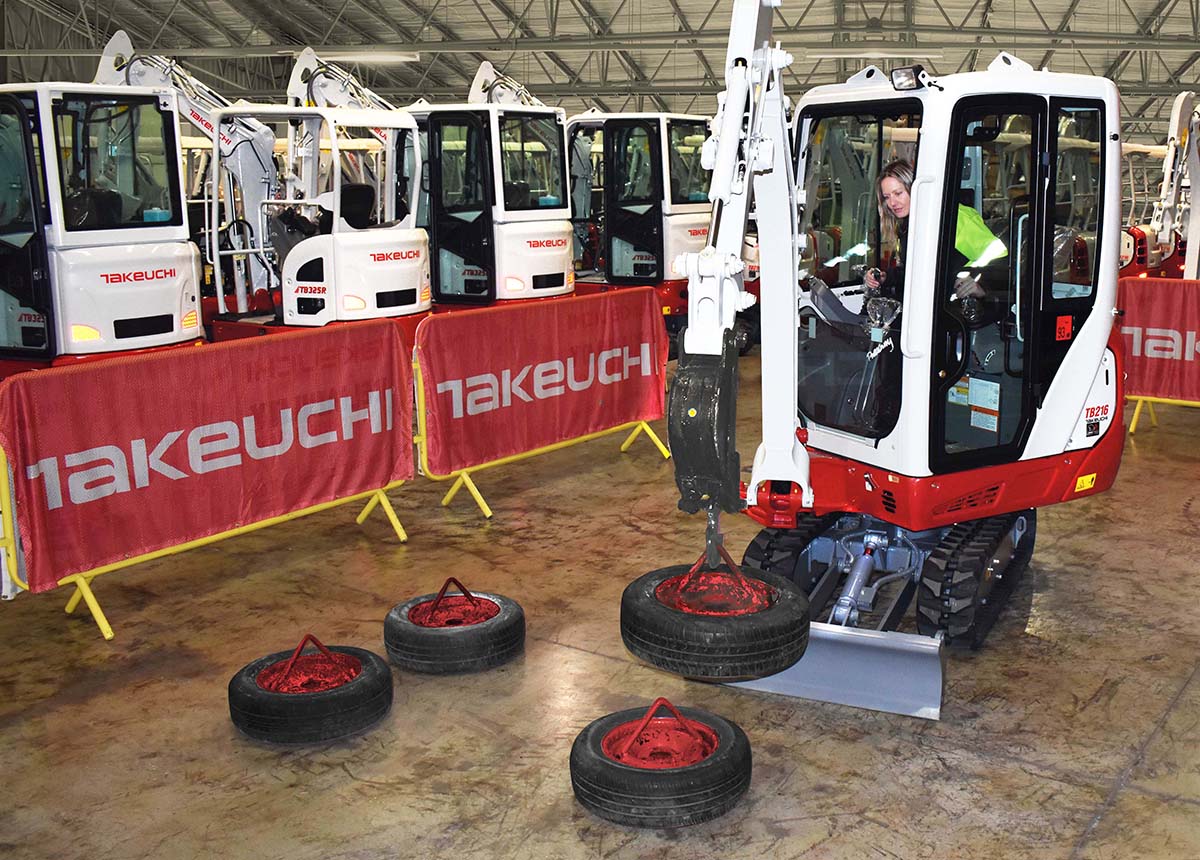 Hosted by last year's UK Plant Operator champion Dave Vickers, Takeuchi is encouraging operators to test their skills on a mini- excavator with prizes available and reputations to keep up!