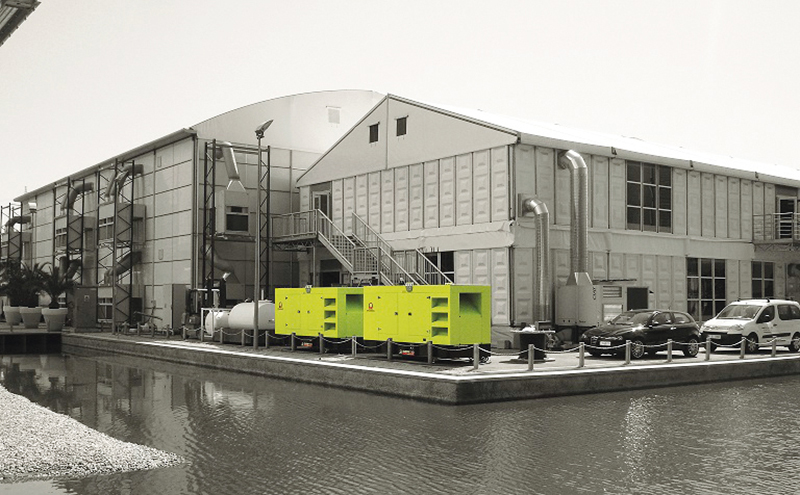 PRAMAC-Generac UK will be unveiling a selection of products under the theme of 'Onsite Innovation' at ScotPlant 2018.
The Generac | Towerlight Cube+ Next has been described as offering operators a "cost effective, eco alternative which is as powerful as traditional diesel-lighting sets".
Available in 300W and 150W lamp configurations, Pramac-Generac said the CUBE+ Next will "set new sustainability standards" in the world of industrial mobile lighting and costs the same as a morning coffee, or two Italian Espressos, to fully charge.
"As the longest-range battery powered mobile lighting tower on the market, the Cube+ Next is a dimmable, battery powered lighting tower, designed to attain the highest standards of performance and safety, with total respect for the environment," the firm said.
The lighting tower has been designed to ensure that every element is in-sync with the needs of operators in hire, construction, public sector and event sectors.
Andy Thompson, sales and major account manager at Pramac-Generac UK said, "During our design process we placed our customers at the centre of our thinking. We wanted to redefine and offer new standards in green and sustainable mobile lighting, whislt delivering a product which not only incoporated new technologies but also made mobile lighting simpler, more robust and easy to use.
"Now with our Cube+ Next hirers and operators can enjoy green power which costs as little as a large cup of morning caffeine to fully charge and we hope visitors to ScotPlant will see the advantages of battery power."
Also, on show will be the Generac DF Ecology range of dust suppression units and wash racks.
The DF Ecology dust suppression units are marketed as being ideal for use at quarries, construction sites, recycling plants and rail – any environment where there is potential for dust contamination.
The full DF Ecology range presents several dust suppression options according to your site needs from the DF Mini through to the new MPT 3000 dust suppression unit, which will be unveiled at the trade exhibition.
The Generac Mobile Products Wash Rack is a self-contained eco-friendly cleaning solution for quarry and agriculture sectors to wash down plant after site use.
Pramac-Generac UK will also showcase the Pramac GRW range of rental generators.
Commercial director Steve Hallam said, "In the power sector we appreciate a one-size-fits-all approach does not work and neither does a 'near enough' power package. As such our GRW range of generators present reliable power options, and combined with our capabilities to deliver bespoke builds, present a new era of power generation for the rental sector."