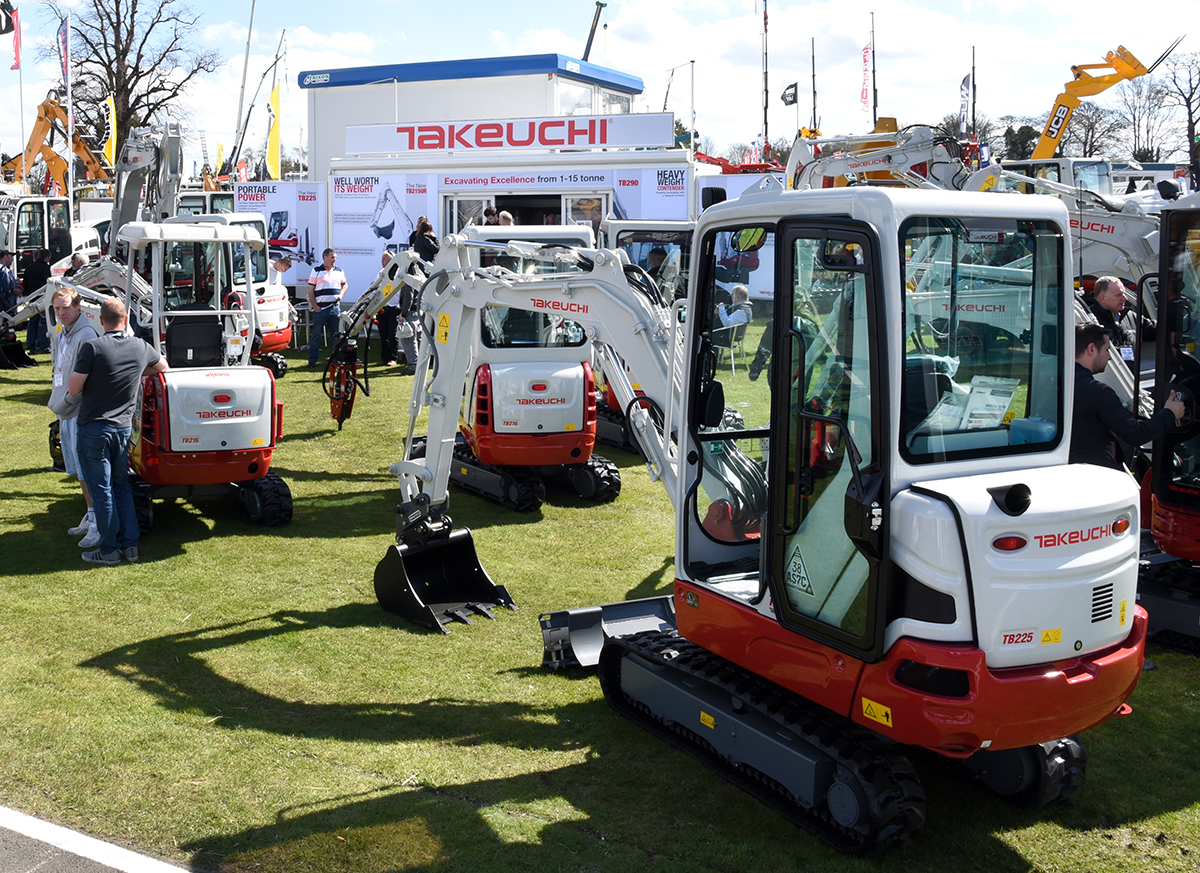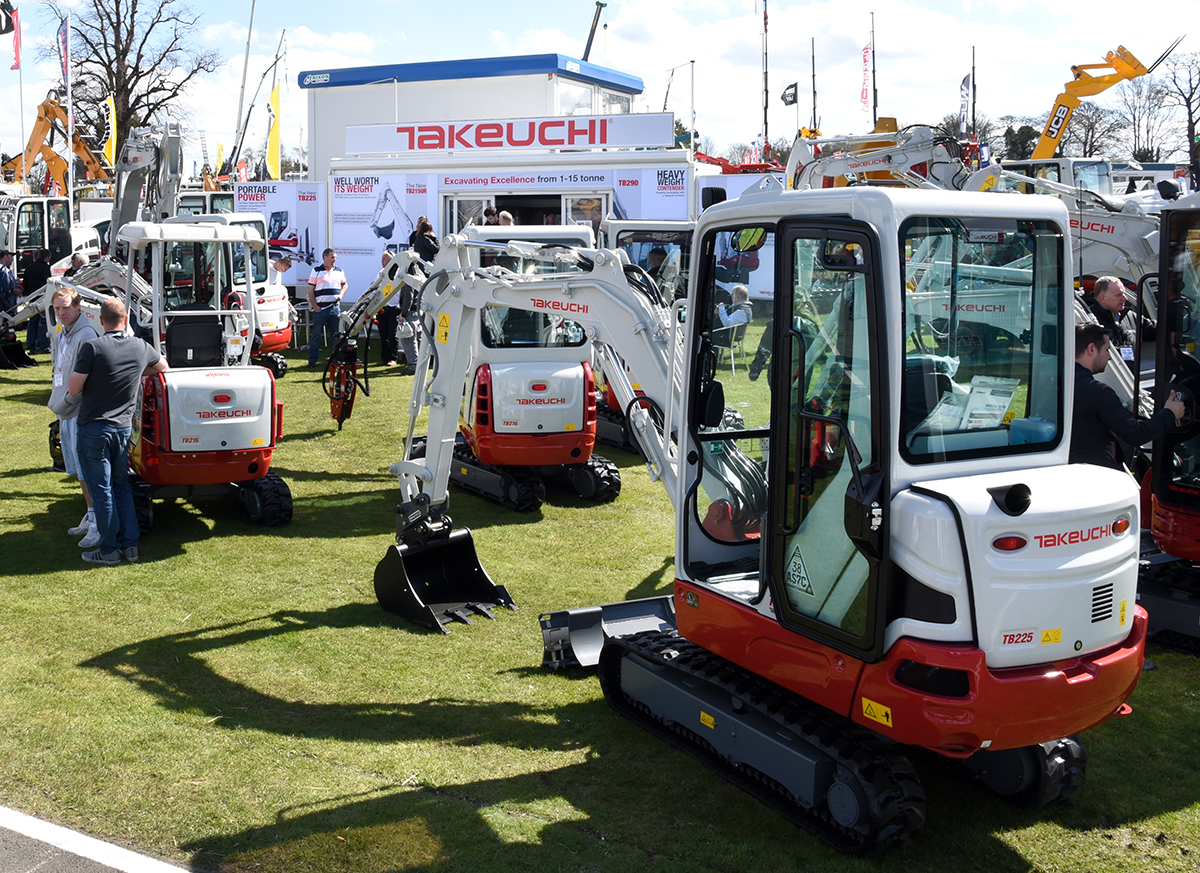 SCOTPLANT exhibitor Takeuchi is celebrating 25 years of operating in the UK this year. The manufacturer began trading in the UK market in 1996 and has since grown in popularity, today boasting an established network with more than 30 dealer locations across the UK and Ireland.
In Scotland, the dealer network of JMS Equipment, CAM Engineering, Ramsay and Jackson, AT Best Handlers and Argyll Engineers has helped build the Takeuchi brand north of the border, particularly in the past 15 years.
Takeuchi machines have become a familiar sight at the Royal Highland Centre during ScotPlant exhibitions. Now with a range of 25 models, the manufacturer has a machine in every weight class including: micros, minis, midi, short tail, hybrid, wheeled, fixed and offset boom excavators.
The latest addition is the TB325R 3 Series short tail mini excavator in the towable weight class. Takeuchi described the model as offering a 'powerful yet legally towable' option – compact in size with reduced tail swing. Available in both cab and canopy, the TB325R weighs in at just under 2440kg cab or 2310kg canopy, leaving room for attachments and materials on the trailer.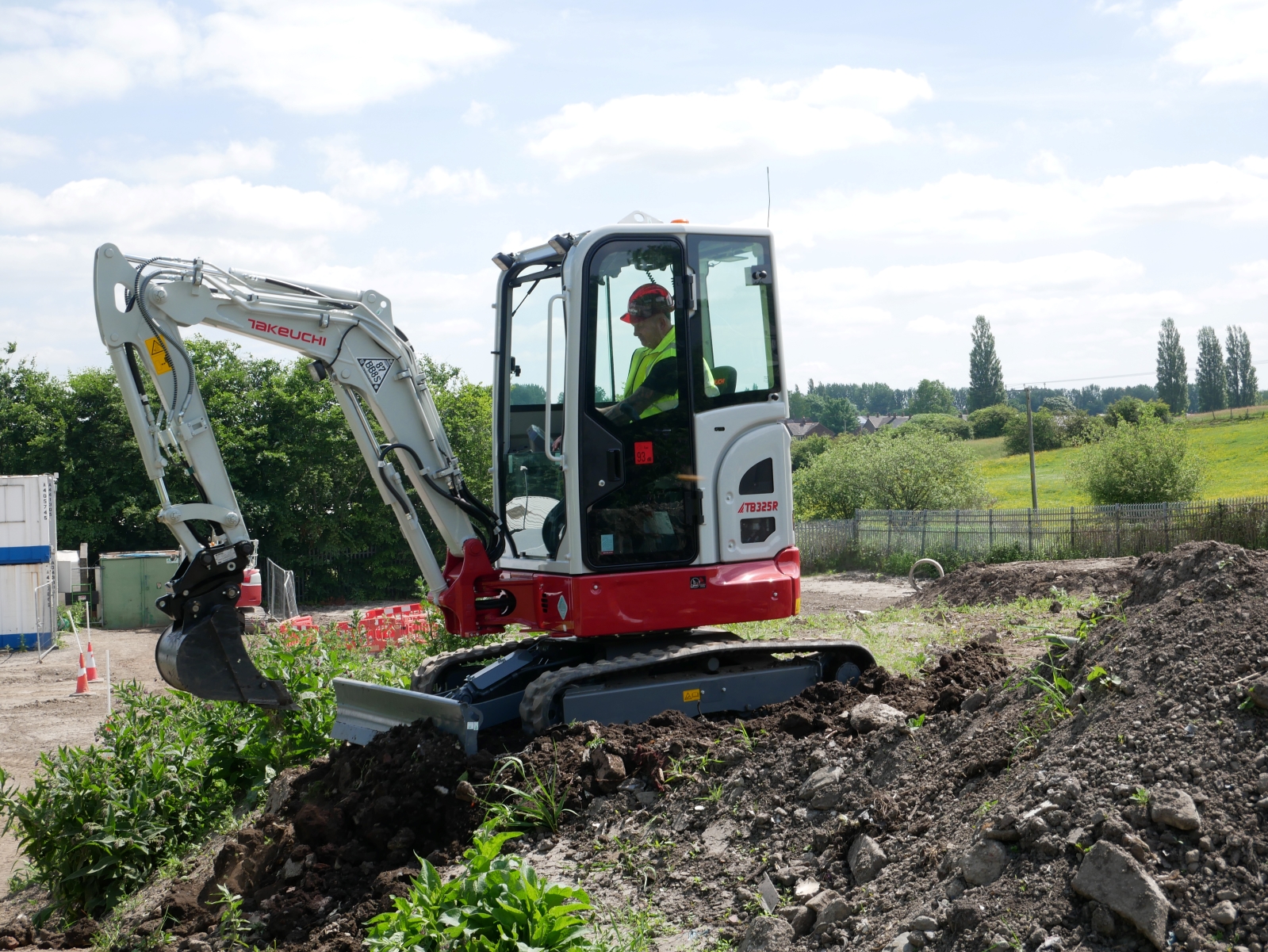 The machine boasts 16.5kW of power, 19.3kN of digging force and breakout of 11.3kN, along with digging depth to 2,540mm and ground reach to 4,350mm.
The TB325R has a 1,500 x 1,890mm machine footprint combined with a short tail radius of 8,825mm and overhang of 70mm when 90 degrees to the track, which is said to provide 'maximum access' in limited working spaces.
Visibility is boosted by LED work zone lights as standard positioned on the cab and boom. The TB325R also has fully lockable service panels and comes with the TSS Takeuchi security system fitted as standard and the TFM Takeuchi Fleet management available as an option.