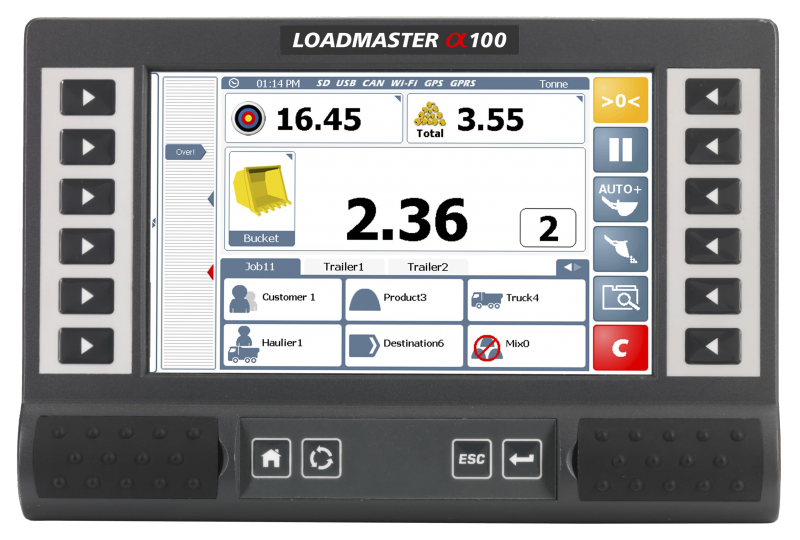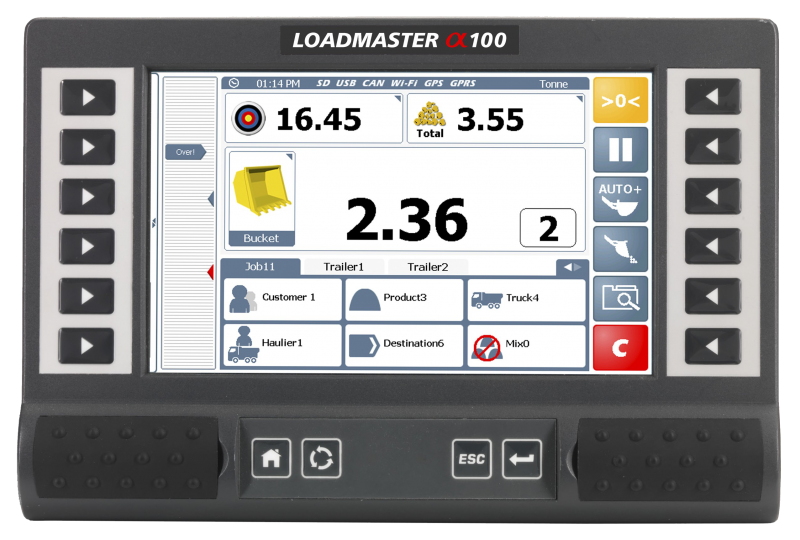 MAKING its ScotPlant debut, LOADEX 100 is a retrofittable scale installed on both tracked and wheeled 360 degree excavators to weigh the amount of material in the bucket, grab or clamshell.
The product is being exhibited by RDS Scotland, who describe the system as easy-to-use and allowing drivers to load correctly first time, eradicating trips to the stockpile, reducing vehicle and tyre wear and maximising tons per hour performance.
Also on display will be the LOADMASTER a100 on-board weighing scale for wheel loaders. Now approved for commercial transactions, LOADMASTER a100 is a CAN-based system combining sensor technology and signal processing techniques. RDS said the LOADMASTER a100 "provides precise and consistent bucket weight information and emphasises the gains in productivity and profitability".
Another product to be shown for the first time at ScotPlant is the recently launched iSOSYNC PC software, designed to enable control of load-out operations, inventory, productivity and traceability management. iSOSYNC can be used with either LOADMASTER a100 or LOADEX 100 and allows the "rapid transfer" of job information from a central computer to the loader or excavator. The resultant load information is sent back to the PC upon completion. The system can be one or two-way and is designed to operate fully automatically and without changing the loading routine for the mobile operator.
iSOSYNC can also be remotely accessed utilising standard query language (SQL), acting as a bridge module between the on-board weighing system and a  customer's existing load management software package.
For smaller loaders and skid-steers, RDS offers the WEIGHLOG a10. This instrument is a user- friendly on-board weighing system which provides accurate and consistent bucket and total load results.
Another new product on show will be the LIFTLOG 1000, designed specifically for forklift trucks operating in the fastest loading environments.