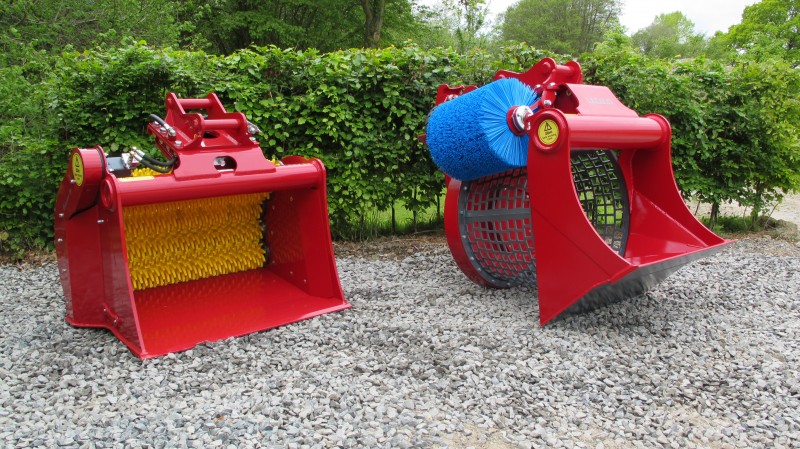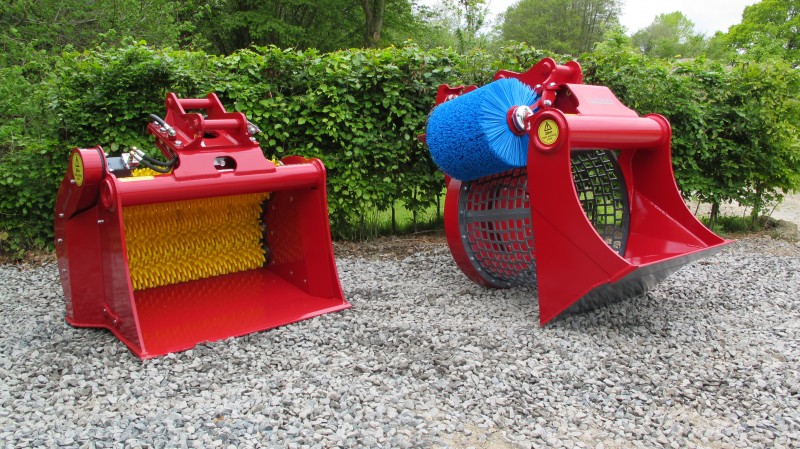 LLOYD Engineering is launching new screening attachments at ScotPlant.
The designer and manufacturer of quality excavator screening equipment's star screening buckets have a large screening area which gives high output and are said to be ideal for screening top soil, waste, turf, roots, compost, and street sweepings with no chopping or pinching.
The firm has models to suit 3 to 30 tonne machines, and stars can be spaced to produce a range of output sizes.
Lloyd's rotary screening buckets have a conical drum and improved apron angles to give "exceptional" output and control for a wide range of demolition, top soil, waste, compost and recycling applications.
Lloyd offers a range of models to suit 5 to 25 tonne machines and interchangeable drums from 10mm to 90mm, with cleaning brush fitted as standard.
A range of new models of mini-excavator star screening buckets, widening the range of sizes available for smaller machines, will be featured at the show.