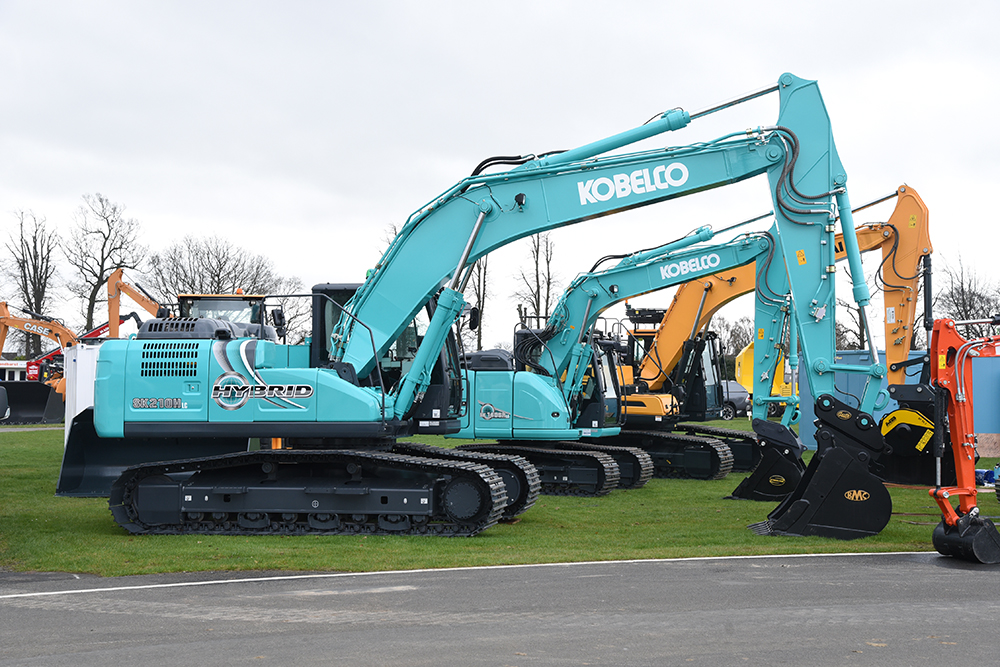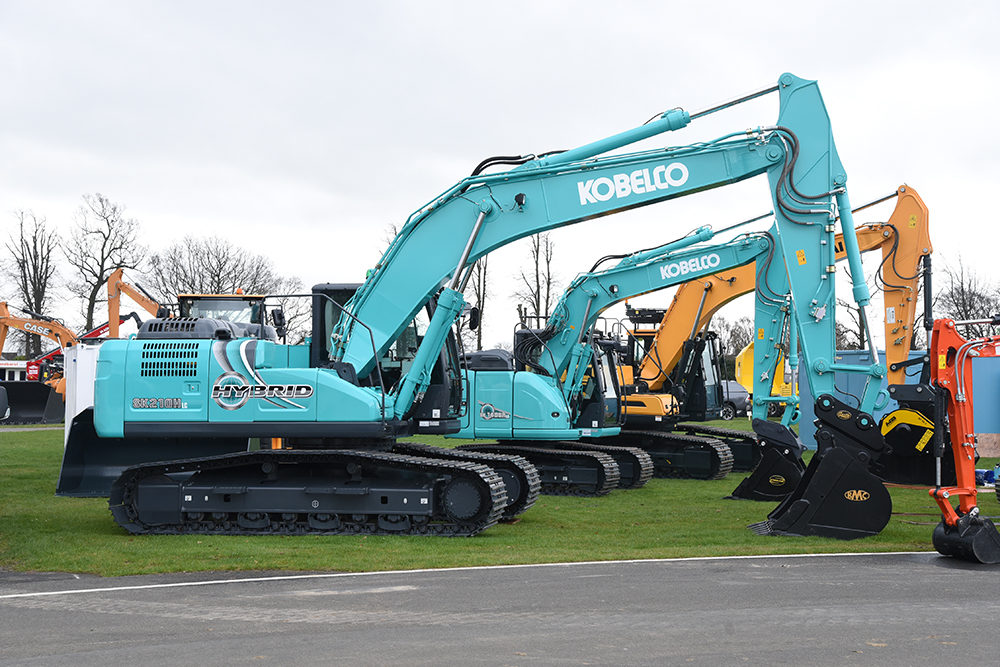 THE Royal Highland Centre is starting to fill up with some of the world's leading construction machines ahead of ScotPlant 2018, which gets underway on Friday.
Equipment has been steadily arriving since Monday morning as excitement builds ahead of the showcase event for the Scottish plant sector.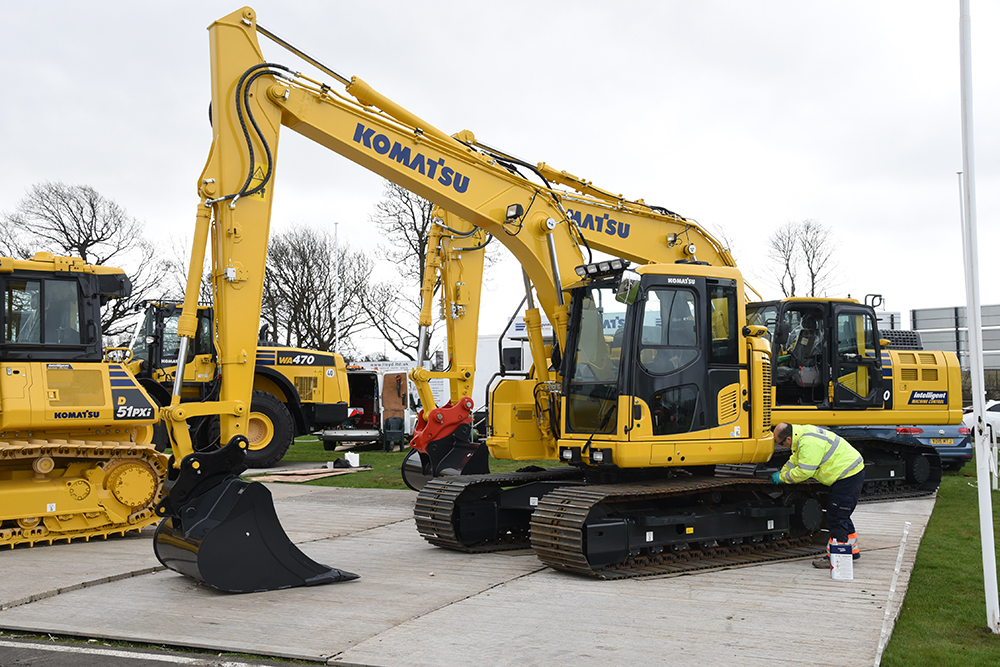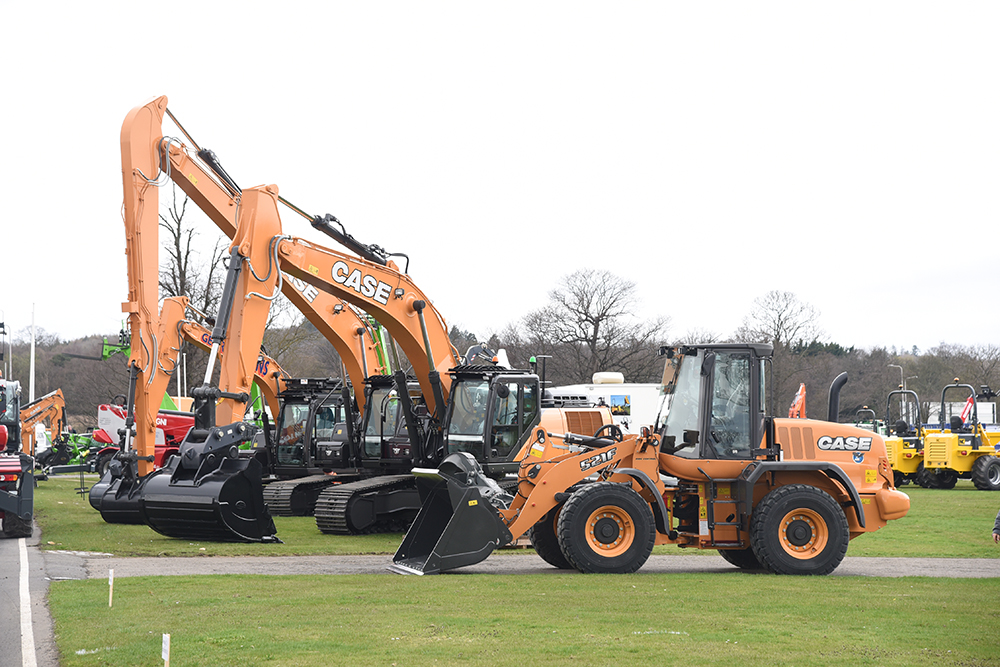 Standout kit from manufacturers including Liebherr, Volvo, JCB, Case and Kubota is already in place, with many more machines due to arrive over the next 24 hours.
One of the largest stands at the show will be hosted by Young Plant Sales. The firm has already welcomed the Hyundai HX130 LCR crawler excavator (which makes its European debut at ScotPlant) and the Kobelco SK210HLC-10 Hybrid excavator onto the turf at Ingliston. The Young stand will also feature a world-first replica Thwaites dumper which operates as a barbecue! MD Brian Young said, "The weather's been good, which is heavily important during the build up. We like to get everything in place early. The ground's in not bad condition so everything's gone smoothly so far. We've exhibited at every single ScotPlant and we're very much looking forward to this year's event."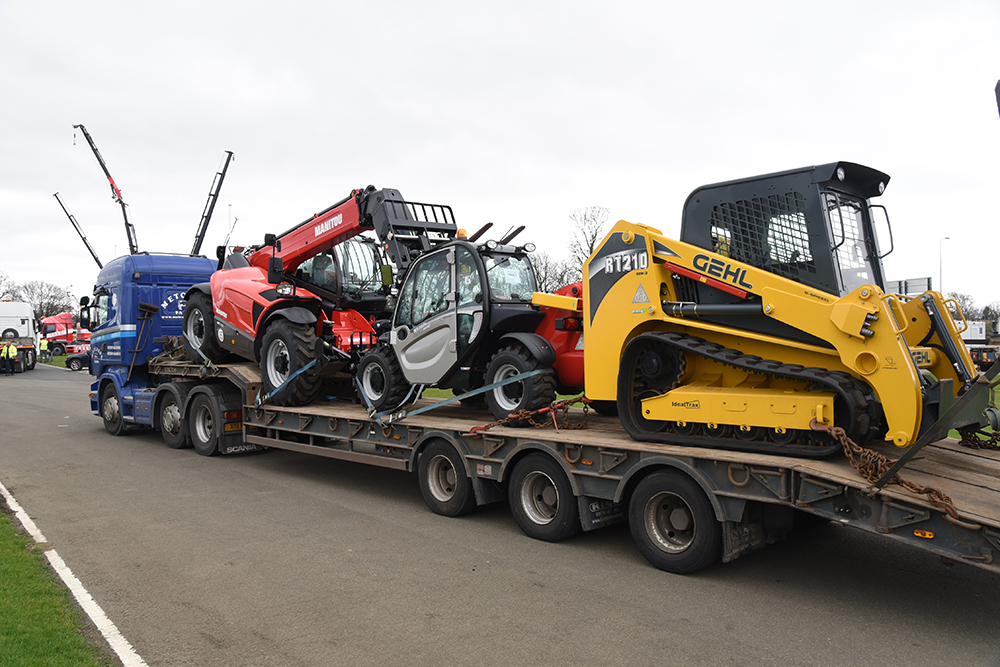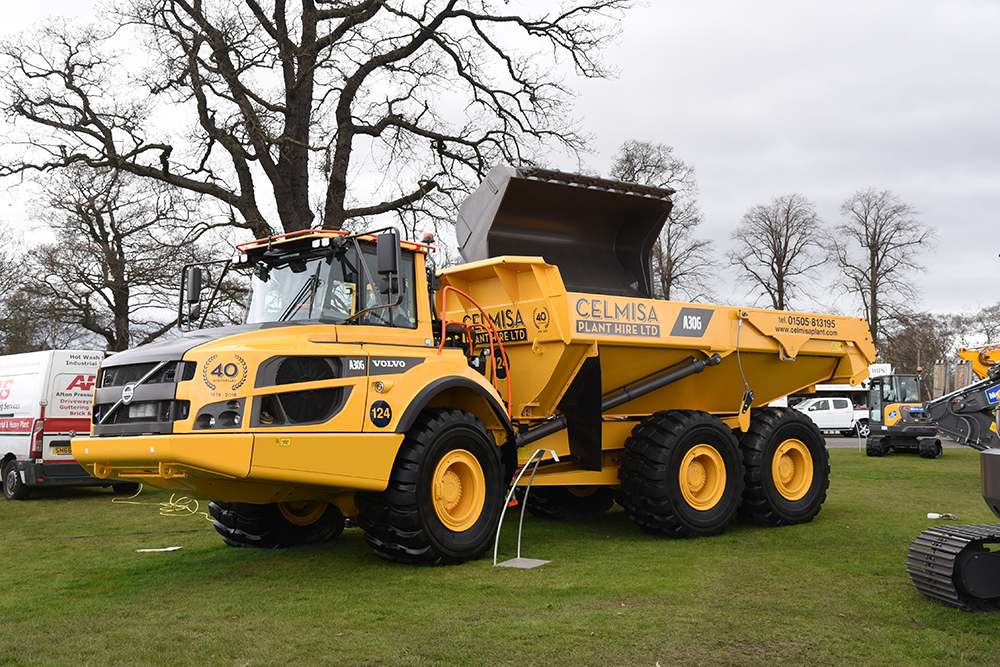 Bonnybridge-based accommodation specialist LOC Hire will have a huge presence at this year's show. Founder Dan Wharton is already onsite, coordinating things. He said, "It looks like the weather's going to be on our side. We're setting up a two-storey building. The ground floor will be a 4-bay unit. Upstairs will be our marketing suite. There's a balcony where people can have a cup of tea and get views across the whole show. Our mobile and welfare units are here with the new yellow and black livery, and our events equipment will be here too. We had a tiny corner at the show last time. This year we've got a lot more products on display and a much bigger area."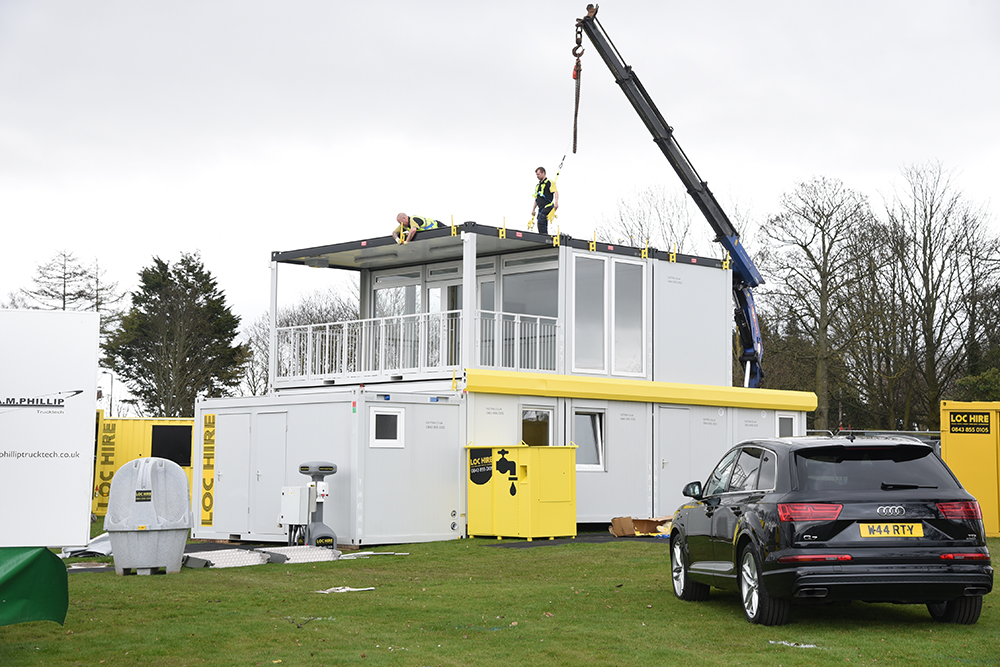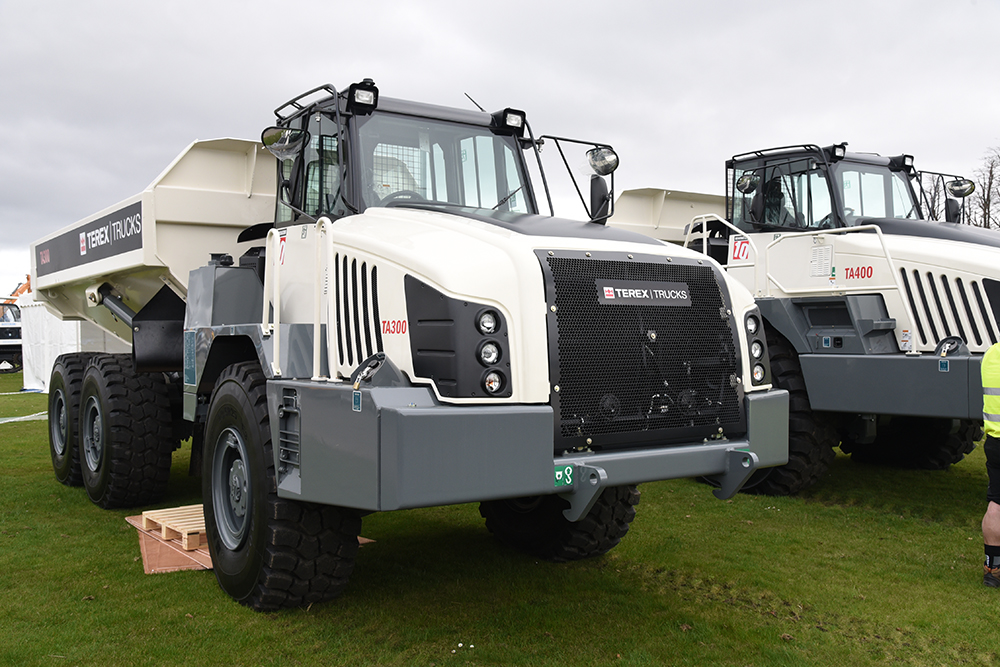 Highland Hammer Hire (HHH) founder Callum Mackintosh has also arrived in town. "I am excited, I'm looking forward to the show," he said. "We've got one lorry here already and another on the way. I'm excited to get it all set up." The HHH stand will feature products from Rototilt, FRD and Xcentric. "There's a lot of great kit here at the show and some firms exhibiting for the first time. I'm looking forward to walking around tomorrow night (once everything is in place) to see everything."
There's still time to register for ScotPlant 2018. Entry is free. For more details, visit scotplant.com