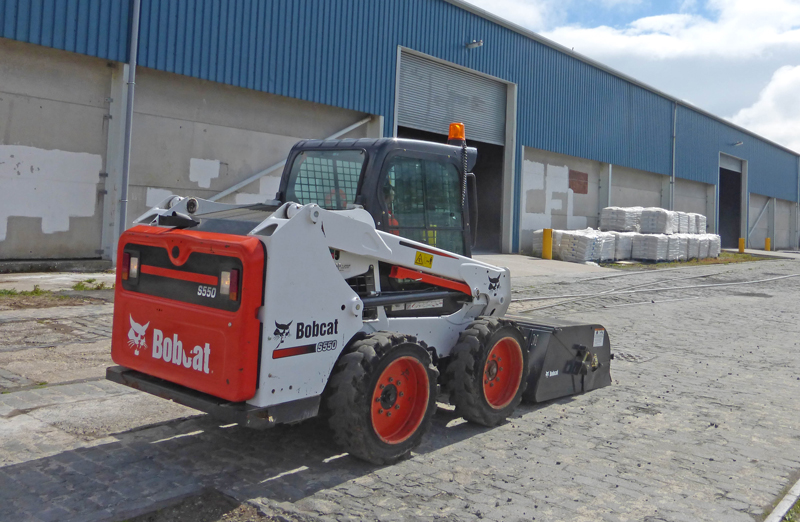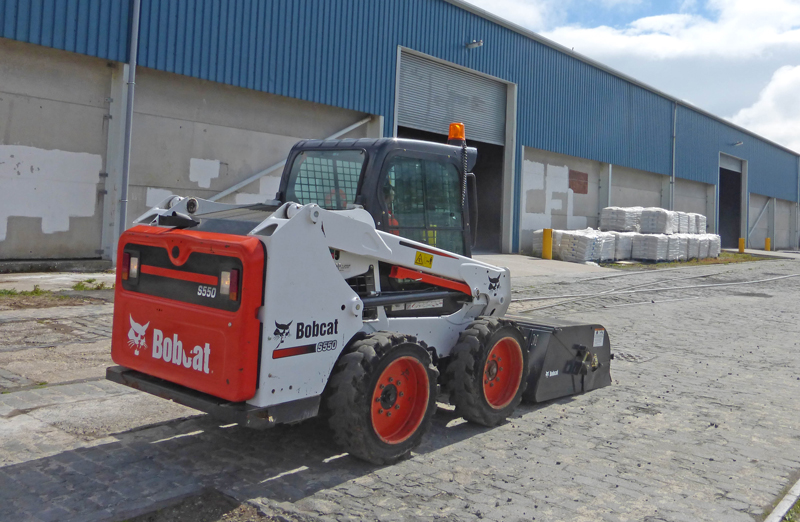 MTS Group, one of the largest hirers of Bobcat plant equipment in Europe, will be showing off their hire fleet at ScotPlant.
The company's Scottish arm launched in 2014 with the opening of their Cumbernauld depot, initially to provide 300 golf buggies for the Ryder Cup in Gleneagles, with plant hire being introduced the following year.
Depot manager Andrew Donnelly hopes their array of attachments can help them stand out from the competition at the show. "Hopefully we can show the right attachments that other hire companies don't have or other demolition companies don't know about… we're hoping to attract people just by showing them something different. I think the likes of the rock saw, in particular, we've had good success with that recently with companies like Corecut using it on the M1.  Also, our small 18-inch planer heads for doing small pavements or small road surface jobs.
"We'll be showing the tree spade, the wheel saw, the rock saw; we're showing our tracked machines and a couple of diggers as well, just to show a different range of what we do," Andrew added. "We're going to take a ton-and- a-half machine and we're also going to take a middle of range, so an E45 or an E32 compact excavator.
"To be honest, we didn't expect it to be as popular just now," said Andrew, when discussing introducing the plant hire division to Scotland. "We thought it was going to take maybe three or four years before the plant would be accepted into Scotland but I think the golf side has helped us push the plant because of the areas we are in."
Andrew, who has experience in the machinery and groundcare industry, continued, "Where we differ slightly is, because of my golf background, we do a lot more hires into golf clubs with attachments. We do a lot of tree spade work, stump grinder work and trencher work, which is something that's never been offered to golf clubs from a plant side of a business before.  At this moment in time we deal with Westerwood, Crow Wood, Ralston in Paisley, Helensburgh and Pitreavie; that's just a few to name."
Over the next year, the company wants to grow the plant hire division. "The plan going forward is to actually increase the golf side because there are 508 18-hole golf courses in Scotland that we do deal with in buggies but we want to try and build our plant side in the golf environment, as well as demolition.
"We've done pretty well getting to where we are just now with the kit," said Andrew, "On a day-to-day basis we deal mainly with Bobcat skid-steers.
"We don't do as much on an excavator side because it's quite a hard market but at this moment in time we're sitting on about 27 skid-steer loaders out, mostly on one wind farm and road cleaning sites. The majority of our kit is new so it has come straight from Bobcat to Scotland.
"The biggest job we have just now is the Aberdeen bypass where we've got six machines and all they're doing is brushwork so you get a lot of other companies coming in and they see the machines and it spirals from there. The biggest customer base just now is actually other plant companies… I think it's because of the range of attachments we've got; there are so many attachments for one machine."
One of the company's more memorable jobs was the unusual demolition of Glasgow's Bluevale flats in 2014. "We had a couple of skid-steers working over at the Bluevale flats in Glasgow. The flats were too close to roads and other houses to be demolished by explosives so they were taken down from the top down. We had a Bobcat E45 compact excavator sitting on top of the Bluevale flats roof with a pecker on it and it chipped away the bricks, put everything down the lift shaft then one of the skid-steers would remove the debris from the lift shaft."
Speaking on the importance of trade shows, Andrew said, "Events like ScotPlant are good because it's a way for us to get our name out to so many people. You can spend all day driving round, visiting people but when you have a stand at a show, they're coming to you. We just want to get our name out there. We're not greedy, we're just looking for different areas of the market that we can try and penetrate."