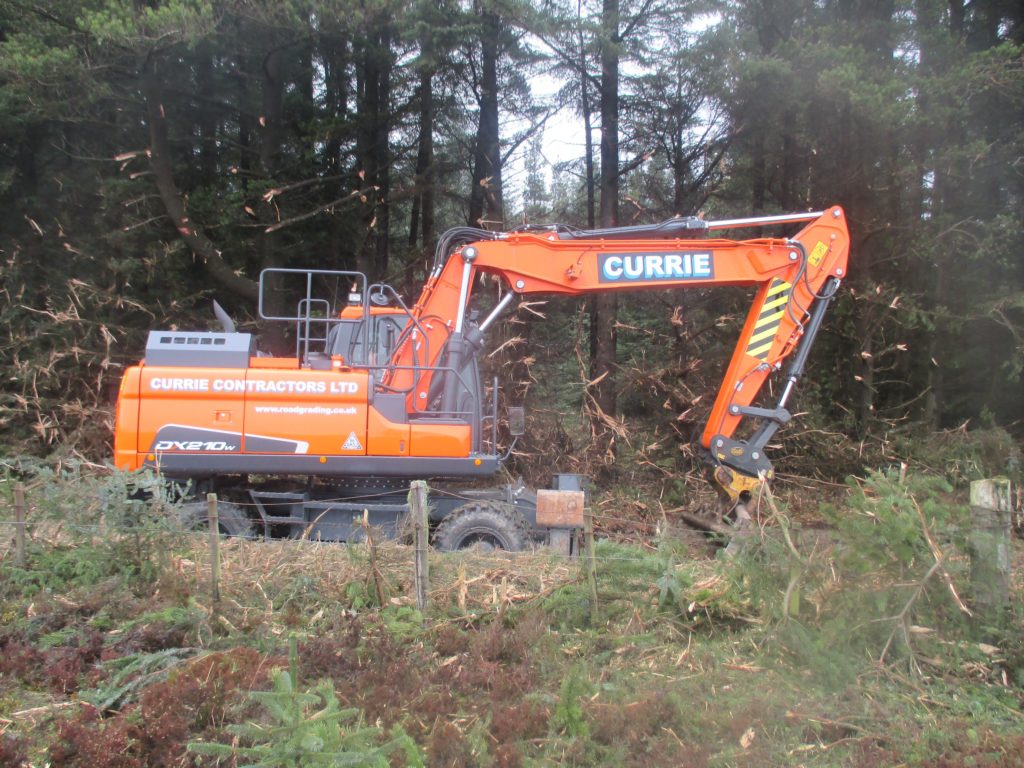 THE first Doosan DX210W-5 wheeled excavator in Scotland has been bought by Banffshire-based road construction and recycling specialist Currie Contractors Cullen Limited.
The 21-tonne machine was purchased from local dealer Balgownie and has already earned praise from the firm's most experienced operator, who used it on a job on a new solar power installation outside Andover in Hampshire.
Ian Currie, a director of Currie Contractors said, "We provide a wide range of services and have always run a 20-tonne plus wheeled excavator for the advantages it offers in trenching for ducts and for general deep sewer work. This type of machine is also well suited to road works and hardcore levelling of the type that it was carrying out in Andover. The new Doosan DX210W-5 wheeled excavator provides exceptional performance for these applications."
Gordon Durno, who has been with Currie Contractors for over 30 years, operated the machine on the solar park project. He said, "The DX210W-5 is a nice piece of kit, with plenty of speed and power. I'm finding the two-piece boom to be very useful too. The cab comfort level is incredible so it's a good place to spend your working days."
Doosan said the DX210W-5 "sets a new benchmark" for wheeled excavator design, marked by its machine styling scheme that is common to all Doosan Stage IV machines. Powered by a 6-cylinder, turbocharged Doosan DL06P water-cooled diesel engine, Doosan said it offers a 17% increase in engine power over the previous generation machine and 14% more engine torque.