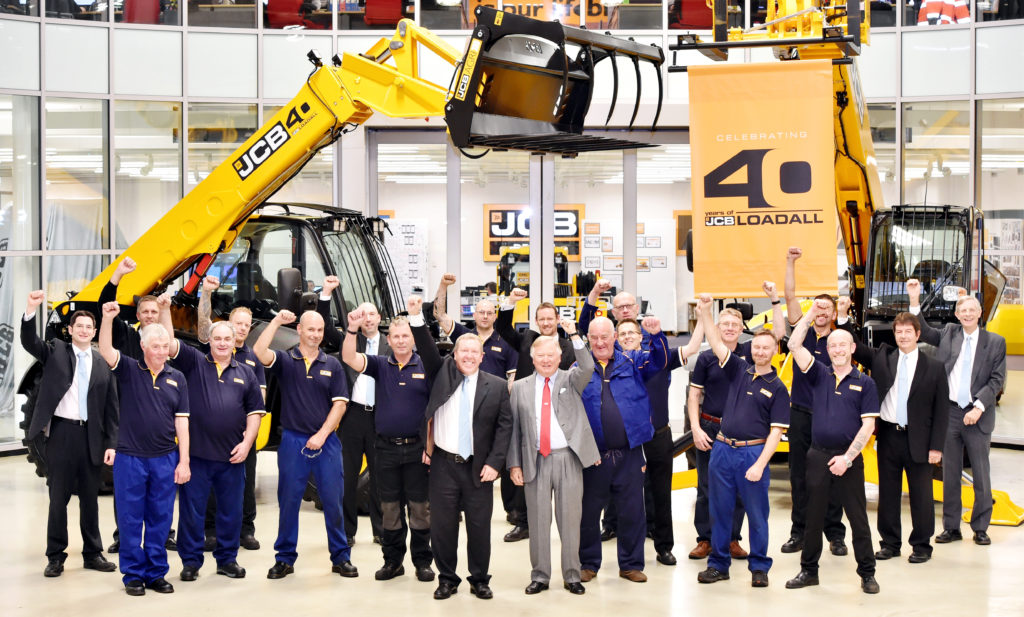 JCB has celebrated the 40th anniversary of the Loadall telescopic handler, having sold more than 220,000 machines since the initial launch in October 1977.
The manufacturer has generated sales of over £7 billion with the product and output of JCB telehandlers is currently at its highest ever level. One Loadall rolls off the firm's production line in Rocester, Staffordshire every six minutes.
JCB Chairman Lord Bamford said, "When we launched the Loadall in 1977, we sold just 64 machines that year but we were very confident that the telescopic handler would grow in popularity simply because it made jobs so much easier on construction sites and on farms.
"The concept soon took off and the faith we put in the telescopic handler four decades ago has been repaid. It's wonderful to celebrate 40 years of success of the Loadall with production hitting historic levels.
"I'd like to congratulate everyone around the world who has contributed to this success over the past 40 years. We must now look forward to the next 40 years and build on what has been achieved so far."
It took almost 30 years for JCB to sell the first 100,000 Loadalls. However, the next 100,000 were sold in less than a decade.