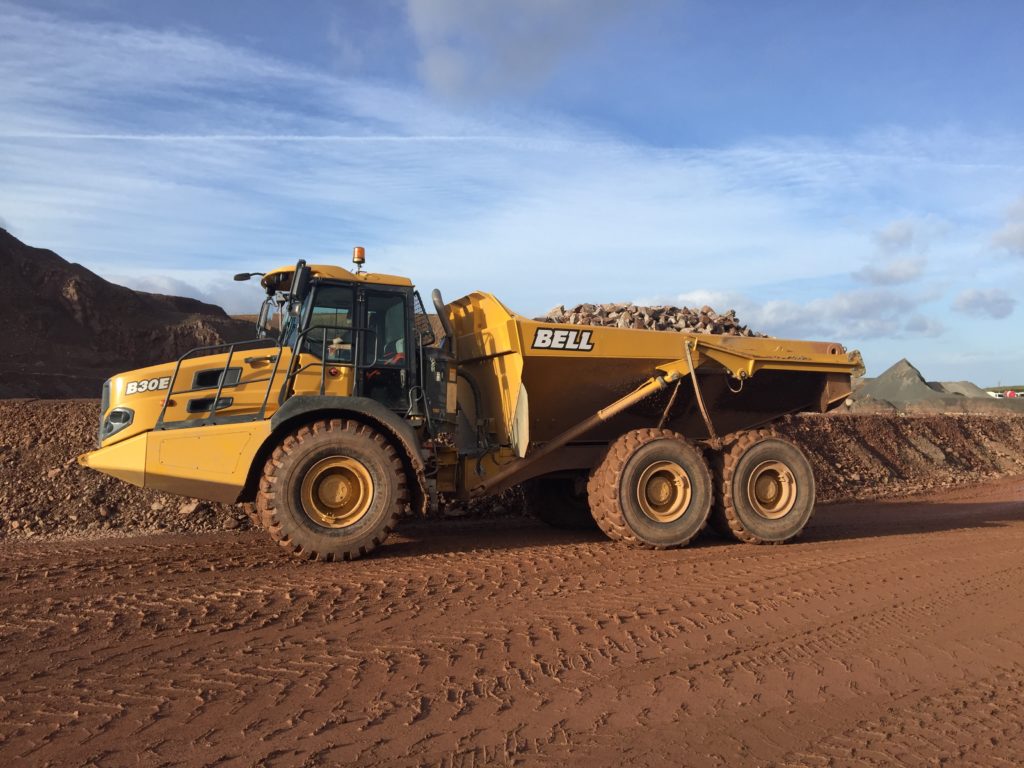 AN expansion of Skene Group's quarries has led to the Fife-based firm buying a Bell Equipment B30E articulated dump truck.
Skene has been running a Bell B30D for the past seven years, which will remain in operation.
Skene is a major supplier to the construction industry, manufacturing and supplying concrete blocks, ready-mix concrete and aggregates. The company's own plant and equipment are used within its two quarries and contract division.
Joint managing director Darren Forrester said, "The machines we choose for working within the quarries are certainly put through their paces. We use the ADTs daily, primarily to perform overburden tasks to access rock, but also to shift and retrieve material from the quarries' main faces for subsequent processing at our static plants.
"The use of capable ADTs has been essential in achieving these tasks effectively, and we've tried and tested the benefits of various makes and models over the years. We bought our first Bell ADT seven years ago, and have been truly impressed with the machine's reliability and performance, right to the present day."
That original Bell machine has clocked up some 7,000 hours so far. Bell said its "robust performance" has been a key factor in Skene's decision to purchase another Bell model.
"From experience, we can see why Bell Equipment's D-series platform was so well regarded by the industry throughout its lifetime, so by carrying its successful platform through to the smaller trucks in the new E-series range and by changing the front suspension to an A-frame layout, there's a formula in place for another winning succession of machines," Darren added.
"In short, we've been really impressed with the new B30E ADT. It's a cracking machine that we've used every day since delivery, without a hitch."