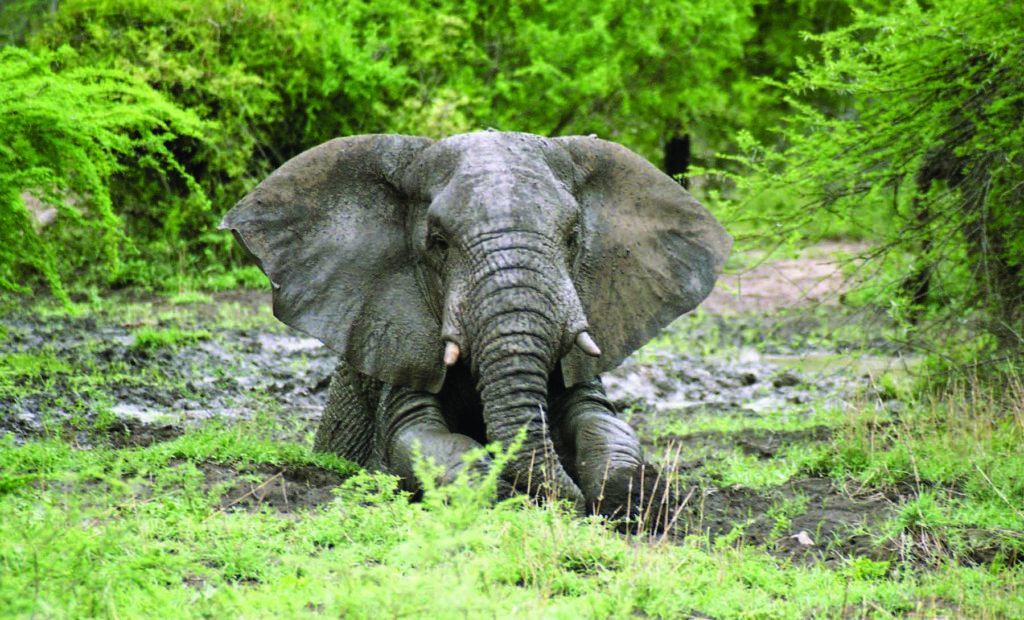 A used mini-excavator is set to play a role at Europe's first elephant sanctuary.
Hitachi Construction Machinery Europe (HCME) is donating a ZX38U-5 to help prepare facilities and carry out a number of important tasks at Elephant Haven, a site in southwest France which will act as a retirement home for Asian and African elephants. With a growing number of European countries banning the use of wild animals in circuses, demand for such a facility is expected to grow in the coming years.
The machine will initially help to build fences, dig trenches and create mud pools. It will also be used to excavate trees around a barn that will house the elephants, which are due to start arriving from next year. Hitachi said the short-tail swing model will also assist in maintaining sand boxes in the barn and make sand piles on which the elephants can sleep.
Elephant Haven has been founded by Tony Verhulst and Sofie Goetghebeur. Sofie said, "As a non-profit organisation, we depend on donations and sponsorship, and hugely appreciate the generosity of organisations such as HCME. The excavator will be used for several purposes, both in the short and long term – it's an essential part of our project."
Tony added, "There are more than 100 elephants in circuses across Europe. Sending them back to their country of origin isn't always possible. We want to offer them a place where they can spend the rest of their days in comfort – an elephant can live to between 60 and 80-years-old."