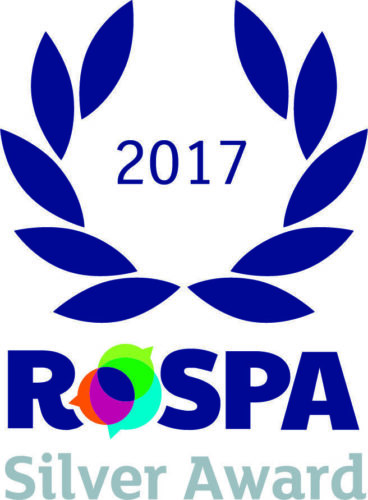 TWO Scottish-based plant firms have received Silver Awards by the Royal Society for the Prevention of Accidents (RoSPA) for their commitment to health and safety.
Motherwell manufacturer Terex Trucks and Glasgow's GAP Hire Solutions have earned recognition at the annual RoSPA Health and Safety Awards, which involve judges studying firms' occupational health and safety management systems.
Karen Anne Horsburgh, Terex Trucks' senior HSE advisor said the company was "thrilled" to have been honoured in its first year of entering the awards. She added, "We've had a brilliant year in terms of health and safety initiatives and I'm sure the fact we had no lost time incidents played a big part in achieving the Silver award.
"We scored highly for how we communicate our health and safety initiatives with staff and for creating groups such as our Better Place to Work Committee. Our management team are very supportive and understand how vital health and safety is for us as a heavy manufacturing business. This commitment ensures our health and safety procedures are adhered to across the entire business – and that's why our working environment remains a safe place to be."
GAP also took a Silver Award, which will be presented at a ceremony at the Hilton Glasgow Hotel next month.
Allister Maxwell, Head of S.H.E risk & compliance at GAP said, "We are extremely proud to receive the RoSPA Silver Award, especially given this is the first time GAP has entered the awards scheme. This is a fantastic achievement and will give confidence to our staff, customers and the wider community that GAP puts safety at the heart of everything it does.
"GAP's core values of health, wellbeing and safety are reflected in all our plans and actions. These principles are applied through strong safety leadership, well developed 'safe systems of work' and are supported by ongoing safety awareness and skills training throughout all levels of the business. I am delighted that our work to continuously improve the way that we manage health and safety has been recognised."