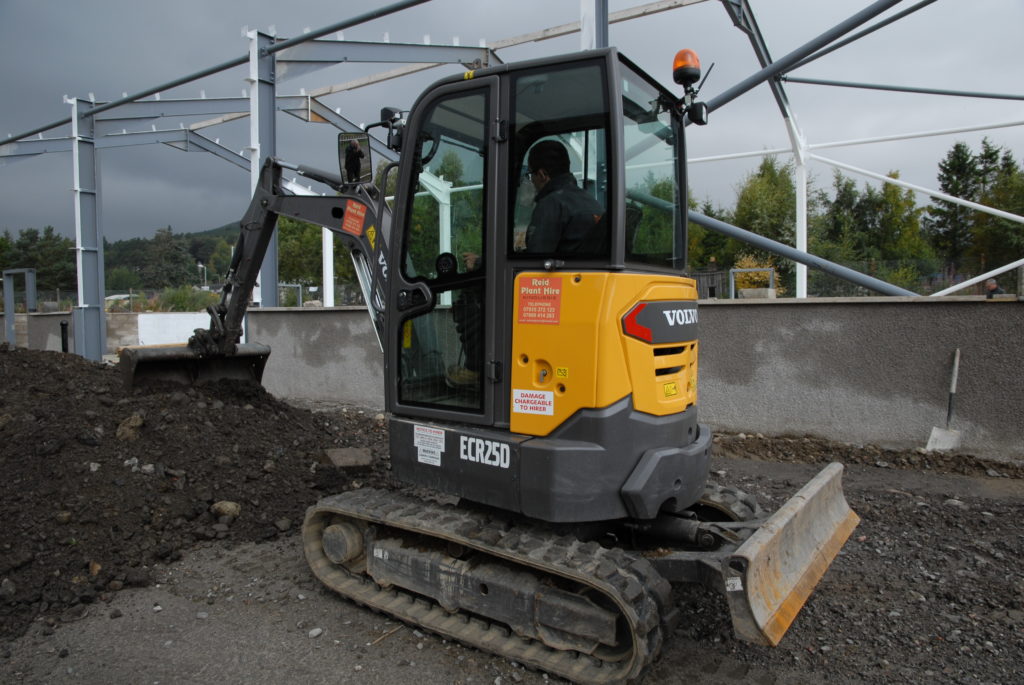 A Kingussie-based plant hire firm has splashed out on its first ever Volvo compact excavator.
Reid Plant Hire has taken delivery of a a zero swing ECR25D, two years after proprietor Neil Reid first had his interest piqued at the Black Isle Show.
Calum Shaw, managing director of CSM Sales, SMT GB's utility dealer for the north of Scotland, arranged a demonstration of the 2.5 tonne machine and Neil has finally been persuaded to take the plunge.
Neil Reid explained, "I'm a joiner by trade. We got into owning our own plant ten years ago because it became increasingly difficult to hire machines in to carry out construction work on our building projects when we needed them most. So we decided to own our own and started out with a small mini-digger. Once other local builders and ground workers knew we had the machines, they started asking us if they could 'borrow' them, and so very quickly we morphed into non operated, self-drive hire business."
The ECR25D has been added to a mixed fleet of mini-excavators, telehandlers and site dumpers, with Neil admitting he's "delighted" with his latest purchase. "Yes, we're delighted with the ECR25D and the fact that it's a true zero-swing machine," he added. "This means the machine has less likelihood of having its canopies and counterweight being damaged by less experienced operators and can keep its looks and overall integrity intact."
The ECR25D is the smallest zero-swing model in the Volvo compact range and is powered by a 1.1-litre engine developing 21hp. The machine can be supplied with either a short or long dipper arm. A two-speed travel system engages when operating in high-speed mode, which automatically shifts gear from high to low according to the travel load.