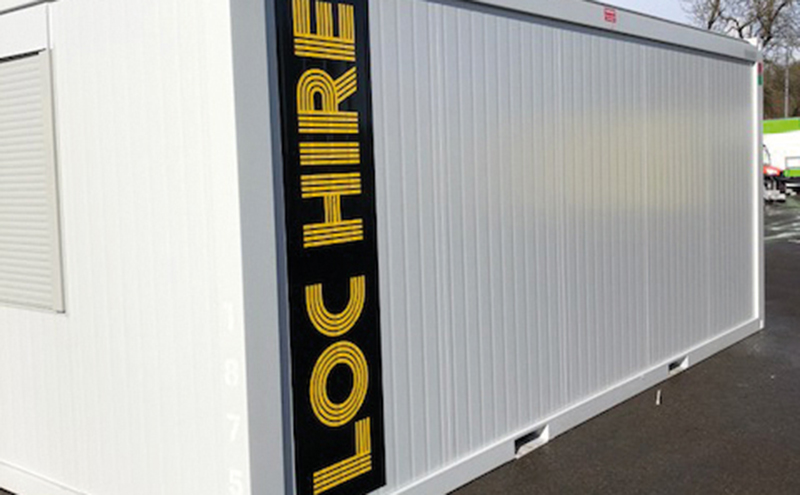 LOC Hire will be using this year's ScotPlant to officially launch its new branding and celebrate the firm's new partnership with CONTAINEX.
The Bonnybridge-based business has secured a deal to hire and sell CONTAINEX site accommodation products in various forms.
Because of the large, modular nature of the kit, LOC Hire managing director Dan Wharton said it will allow the firm to get involved in the likes of school, industrial and commercial projects.
LOC Hire's ScotPlant stand will include a two-storey building. Dan explained, "The bottom storey will be a 4-bay site layout, for typical use on construction sites. The top storey will feature our own display units where we can host people.
"We've taken a much larger stand this year. We made our ScotPlant debut two years ago. At that point, the company was only eight-months-old and we were very focused on welfare. We weren't there to sell anything; it was about raising brand and business awareness. It worked well and we learnt some lessons.
"This year we're back with more products and other things to talk about as well such as our events division."
Due to the rapid expansion LOC Hire has undergone, Dan decided to undertake a rebranding exercise to emphasise the national nature of the company. This includes a new logo and tagline identifying exactly what the firm does. A new website will also be up and running in time for ScotPlant.