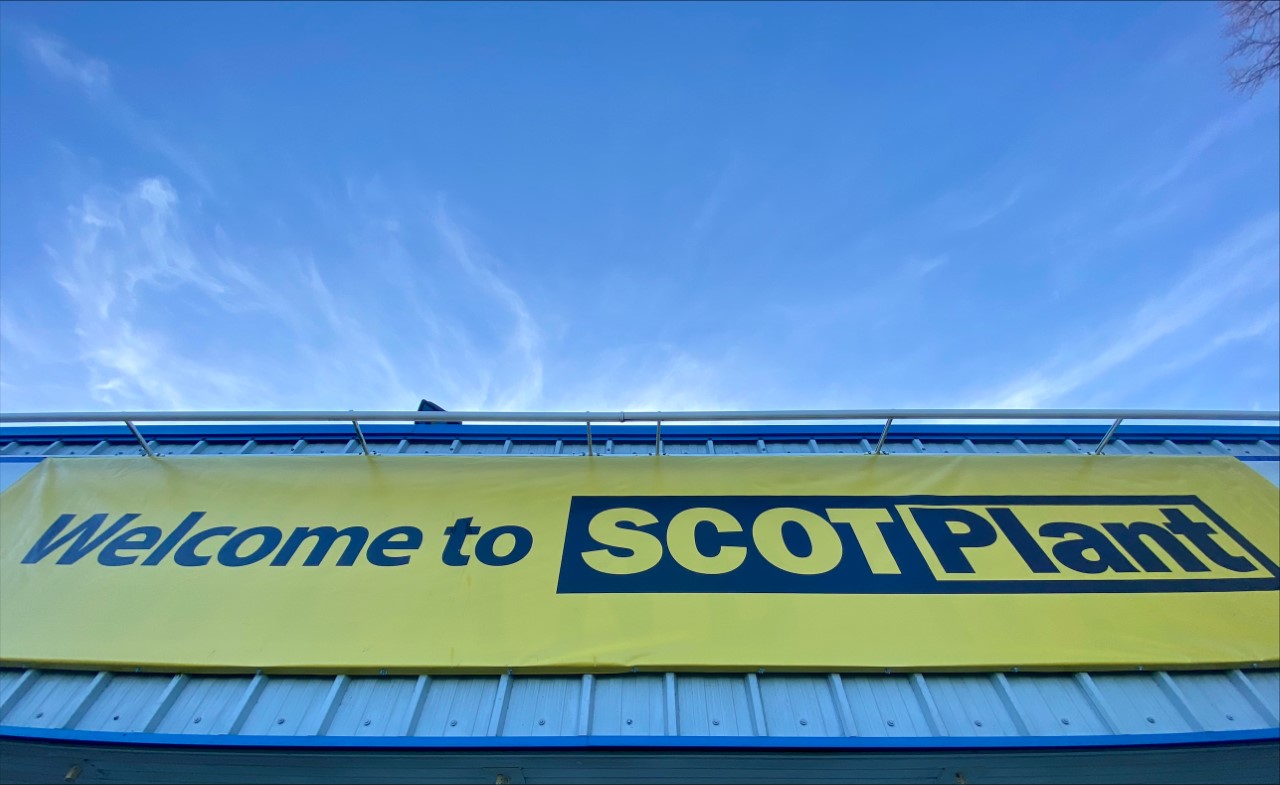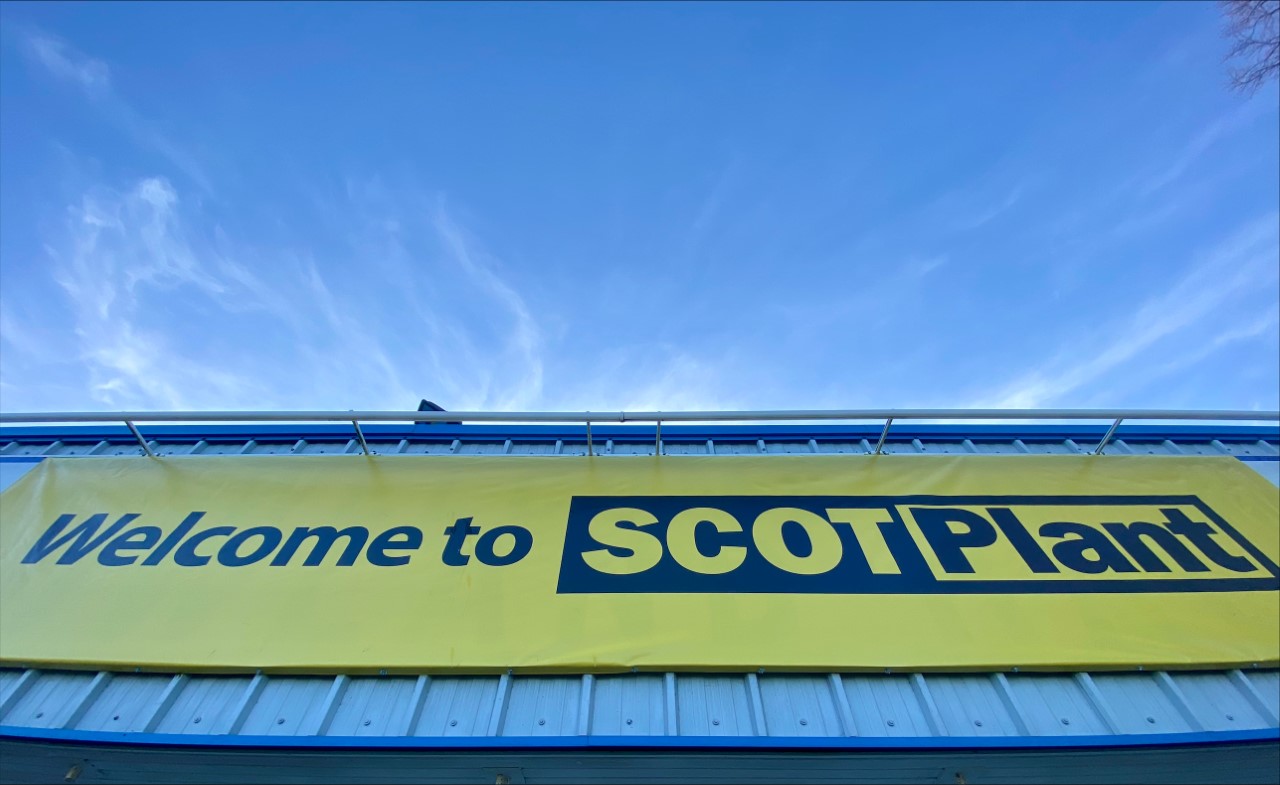 THE magnificent Royal Highland Centre in Ingliston is packed full of standout machines from the world's leading construction equipment manufacturers as ScotPlant 2022 prepares to open its doors.
On Friday April 22 and Saturday April 23, the biggest event in the Scottish plant industry calendar will provide a showcase for the latest products and equipment solutions from major brands and their local dealers including Bobcat, CASE, Doosan, Hitachi, Hyundai, JCB, Kobelco, Komatsu, Kubota, Liebherr, McCloskey, Merlo, Powerscreen, Rokbak, SANY, Takeuchi, Terex, Thwaites, and many, many more.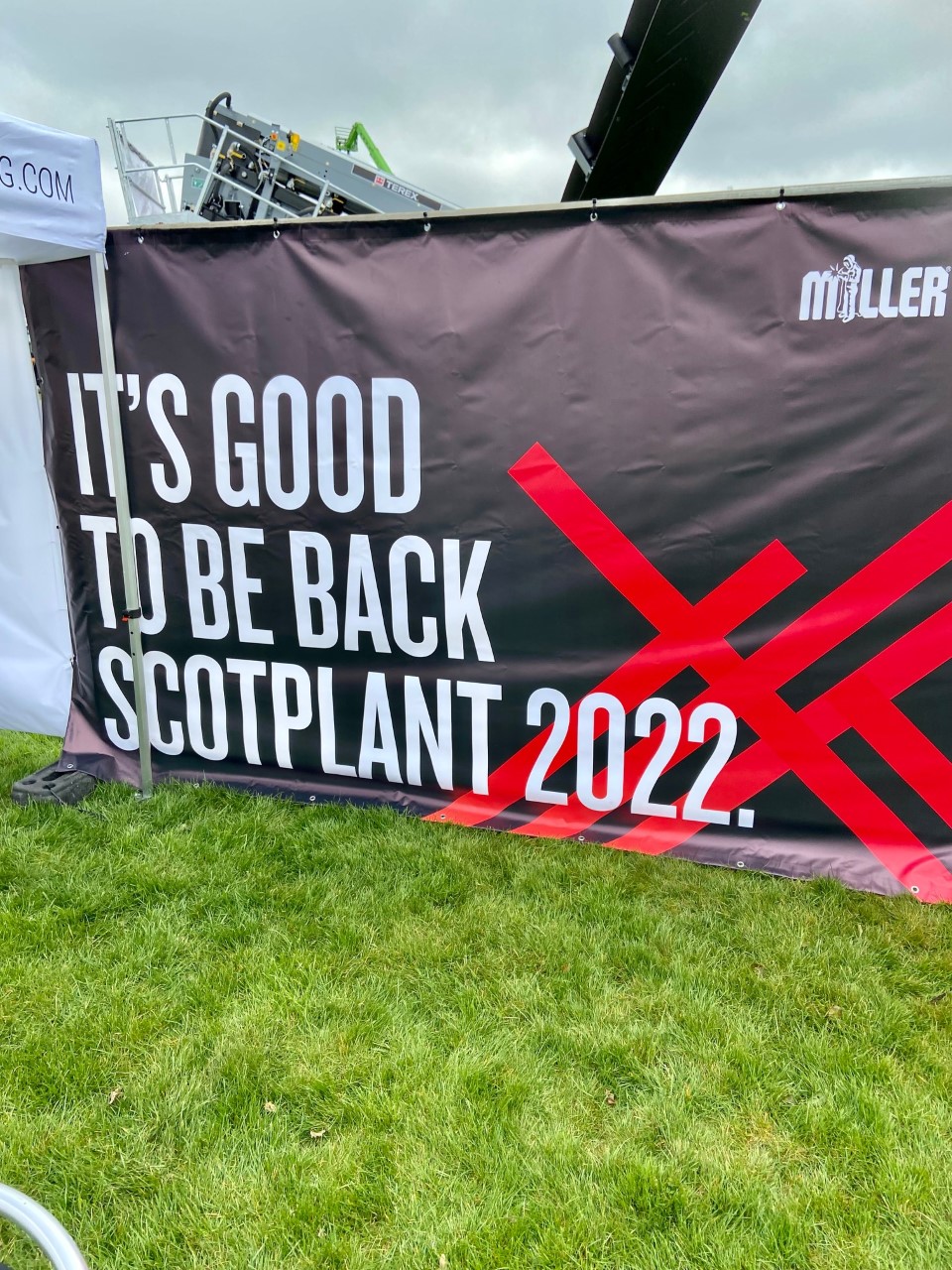 On the eve of ScotPlant 2022, the Scottish Plant Owners Association (SPOA) revealed that the conversations that take place at the event will be a 'barometer' for the industry and the challenges ahead. SPOA president Callum Mackintosh said, "As always, I am looking forward to ScotPlant. It is a highlight of the year and this year it feels more important than ever to gather industry together. 2022 is shaping up to be one of our most challenging years to date, despite having weathered the storm of Covid over the last two years.
"The removal of the rebate on red diesel, the challenges of staying profitable when fuel prices continue to rise and the fact that the whole of the UK is facing an exponential rise in the cost of living, with inflation reaching its highest recorded level since 1992, mean that plant owners are concerned about the future. Whilst we can't wave a magic wand at the SPOA, I would say to members and non-members to come and find us at ScotPlant this week because what I can promise is that we will do everything in our power to represent the industry and lobby on your behalf."
Speaking 24 hours ahead of ScotPlant 2022, industry stalwart and founder of Empire Exports, Sandy Fairweather, said he was 'amazed' by what he's seen during the build-up, highlighting the calibre of equipment and new stands this year.
"What a variety of people here this year," he said. "Amazing. It's looking really good and if the weather holds up, I think we'll have a tremendous show. There's lots of enthusiasm; everybody seems really happy to see everyone else. A lot of effort is getting put into stands this year. I'm really looking forward to it."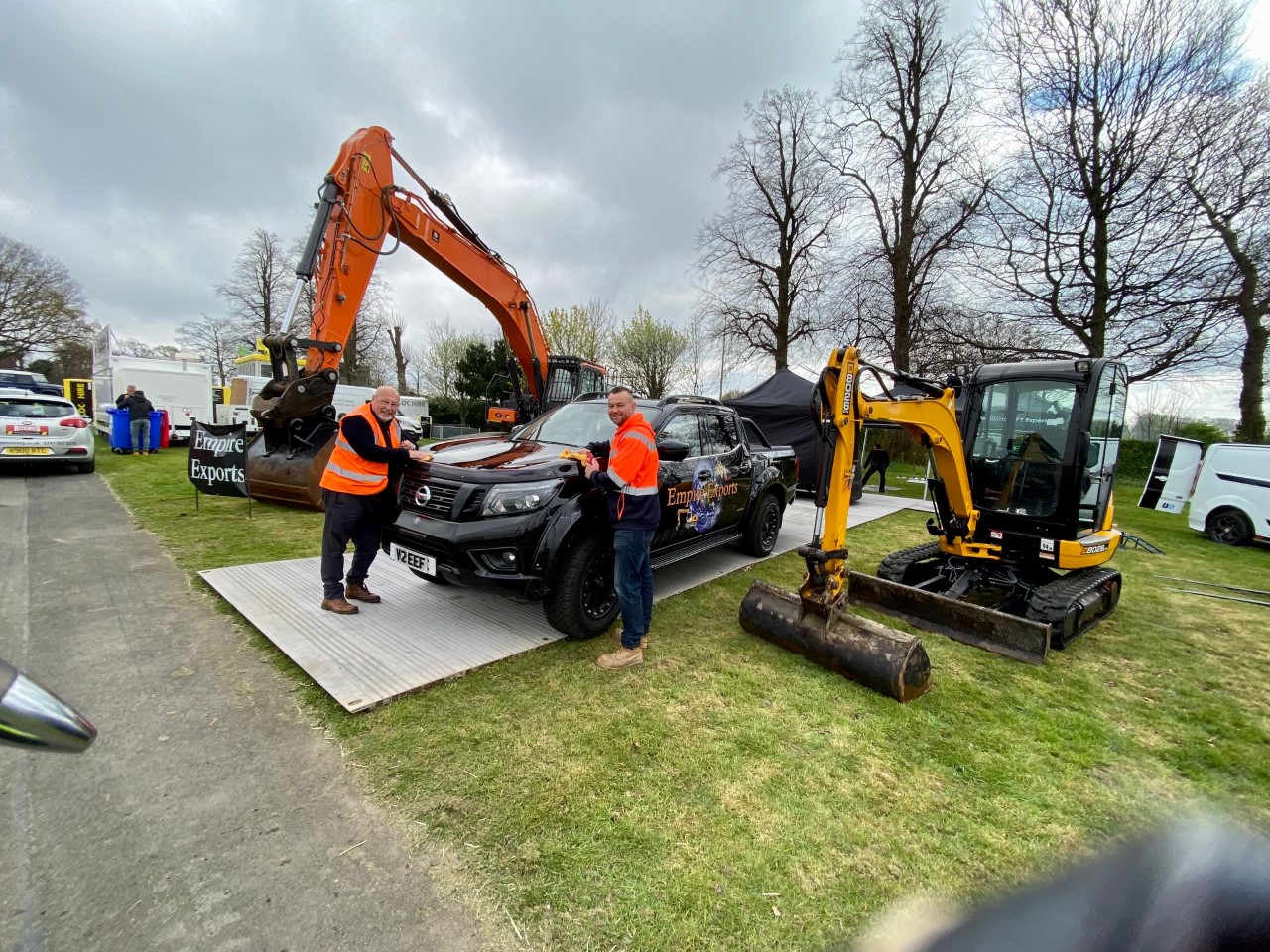 Empire Exports will have one of the more eclectic stands at ScotPlant 2022, featuring a variety of unusual items and even a Formula One simulator. "It's a chance to meet us, chat, and actually see where we're going in the next year," Sandy added. "Everybody wants to see everybody do well, because if this market and this industry continues to grow, it's good for everyone.
"I'm really delighted and amazed with the new stands I've never seen before. I would describe ScotPlant as extremely colourful this year. I'm chuffed to bits that our stand is taking shape. People put a lot of effort in – a long time before the actual event takes place – and it's good if you get the rewards at the end of it."
Kattrak director Gareth McLaughlin is excited about showing off the Hidromek 230 LC excavator to ScotPlant visitors. The machine has already been sold to Advance Construction and will be joined on the stand by a Hidromek 62 SS, which is more of a utility-style machine, a Hidromek 102B Supra backhoe, 640 WL wheel loader, and the 40-tonne Hidromek 390 LC.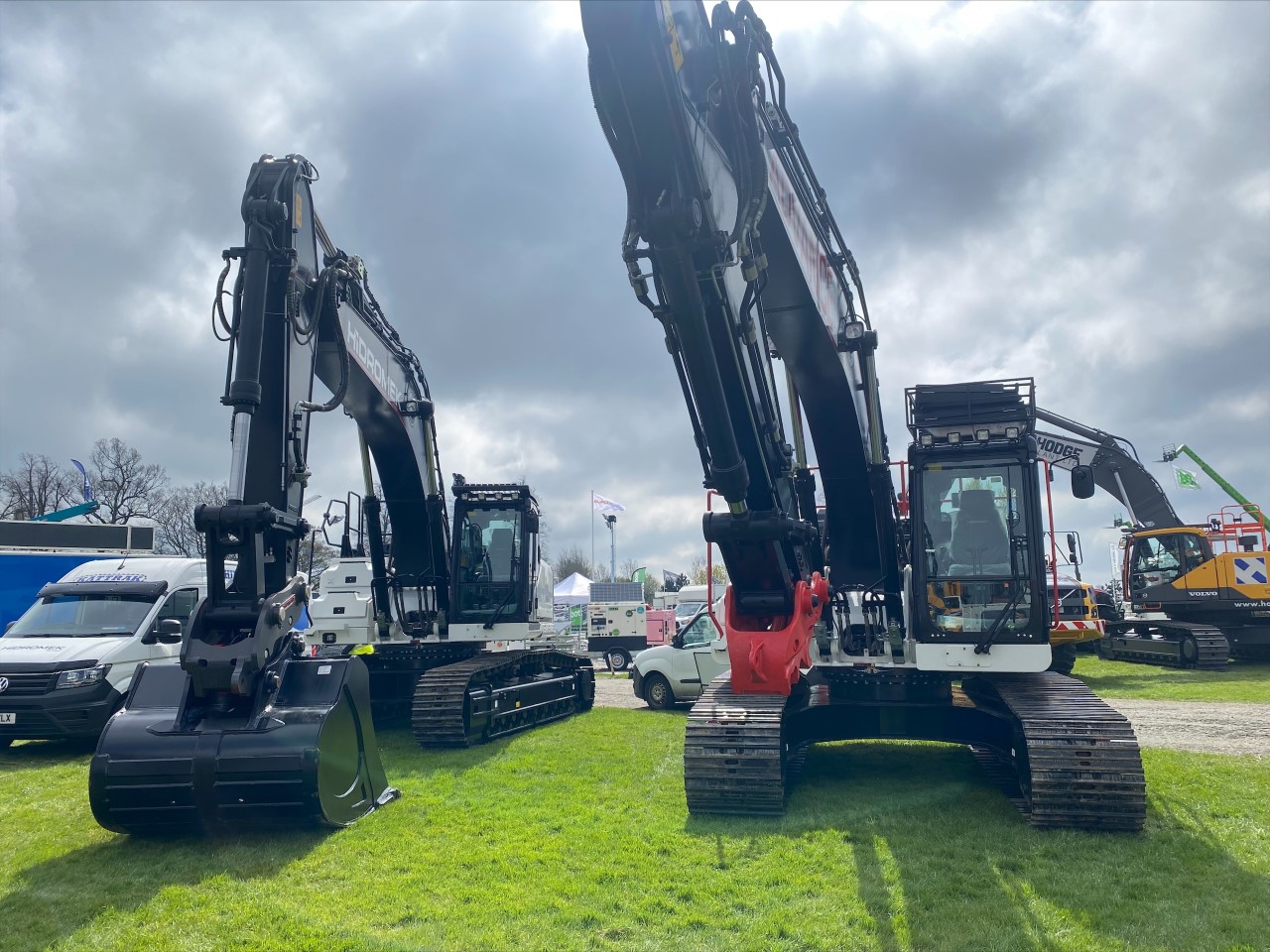 "The build has been good," Gareth said. "Everything is on the stand and it's just a case of shining them up. We reckon the 230, the 20-tonne class machine (will get the most interest), but we've had a lot of interest in recent weeks on the 62 SS because it's such a unique machine. There's nothing else like it in its class at the moment in this size; it's a steer unit with many attachments for the front and the rear.
"It's good to be back (at ScotPlant) in person so we can meet new and existing customers face-to-face rather than phone calls."
Eddie Cattanach, operations manager of ScotPlant debutant Field and Forest Machinery, is looking forward to exhibiting a variety of kit from the firm's portfolio, including demolition equipment and mulching products for forestry applications.
"Everything has been good, the people on site have been helpful as well – everyone has been brand new," he said. "We've got a variety of the mulching equipment for the forestry side and we've also got some of the demolition equipment – pulverisers, hydraulic breakers, and such like."
During the build-up, Eddie revealed he's already fielded enquiries from potential customers regarding chippers. He expects the chipper range to generate a lot of interest during the show as well as the firm's GMT grapple saw and Indeco mulchers.
ScotPlant 2022 will host a number of high-profile machine launches and exhibition debuts.
Liebherr's TA230 articulated dump truck is being shown at a UK exhibition for the first time, while SANY is unveiling two brand new excavators in the form of the 40-tonne SY390 and 7.5-tonne SY75.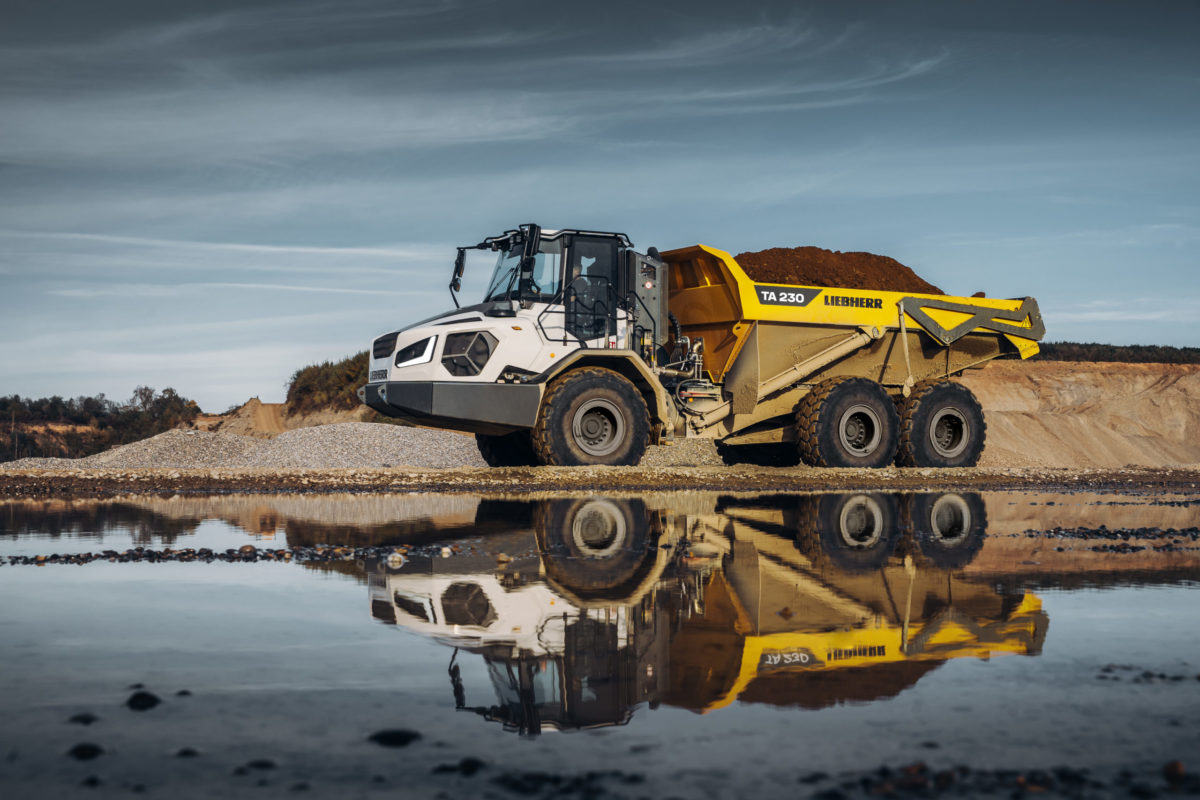 Several new Doosan and Bobcat products are being showcased by the manufacturers' Scottish dealers including the 21-tonne DX210LC-7 crawler excavator, DX100W-7 Doosan wheeled excavator, Bobcat E60 R2-Series mini-excavator, and Bobcat T40.180SLP 18m telehandler
Marubeni-Komatsu will be showing off the Komatsu HB365LC-3 hybrid hydraulic excavator, Merlo's electric eWorker telehandler is in town, while ScotPlant will become the first Scottish exhibition to feature a model from Kobelco's Generation11 Series of excavators.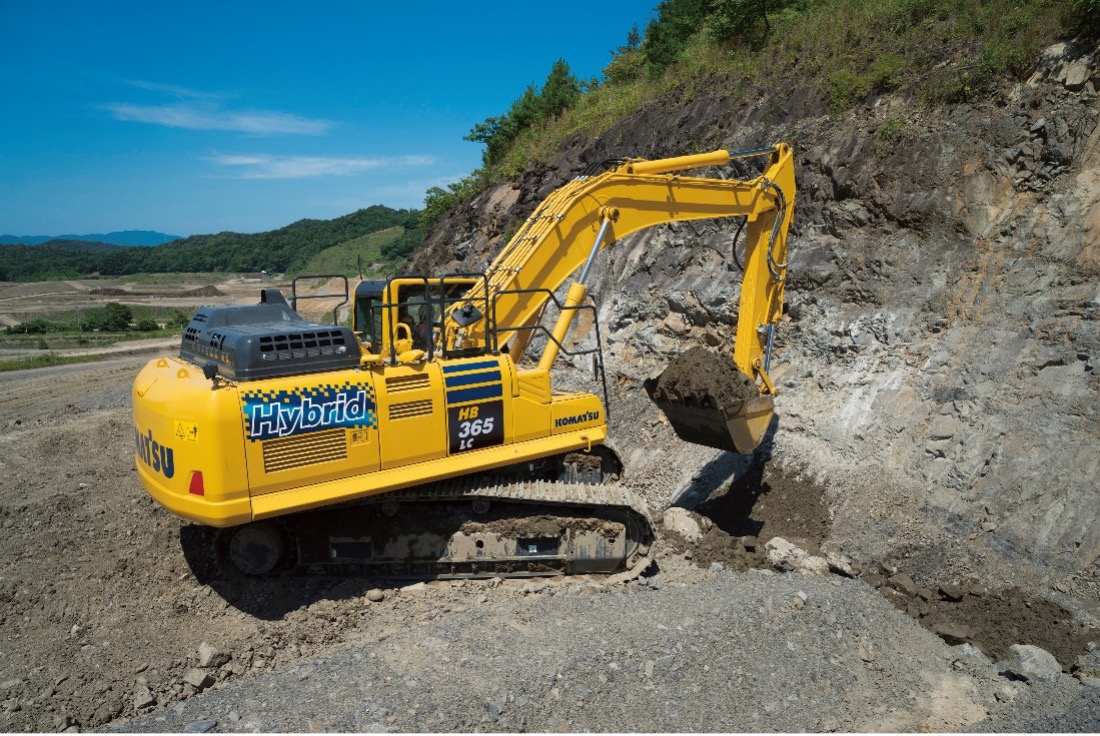 Hyundai's HX145AL High-Walker is set to make its debut, while Hodge Plant will be showcasing the SBM Jawmax 400 track-mounted mobile jaw crusher for the first time in Scotland. Scot JCB's operator challenge location will feature an electric mini-digger from the E-Tech range.
With tiltrotators becoming increasingly commonplace on Scottish construction sites, the latest market innovations will be highlighted by Engcon, Kinshofer, Rototilt and Steelwrist.
Motherwell-based manufacturer Rokbak is showcasing its RA30 and RA40 articulated haulers, while another Scottish construction giant – the Malcolm Group – has announced it will be launching a new product and will be joined at the event by rugby stars from the Glasgow Warriors.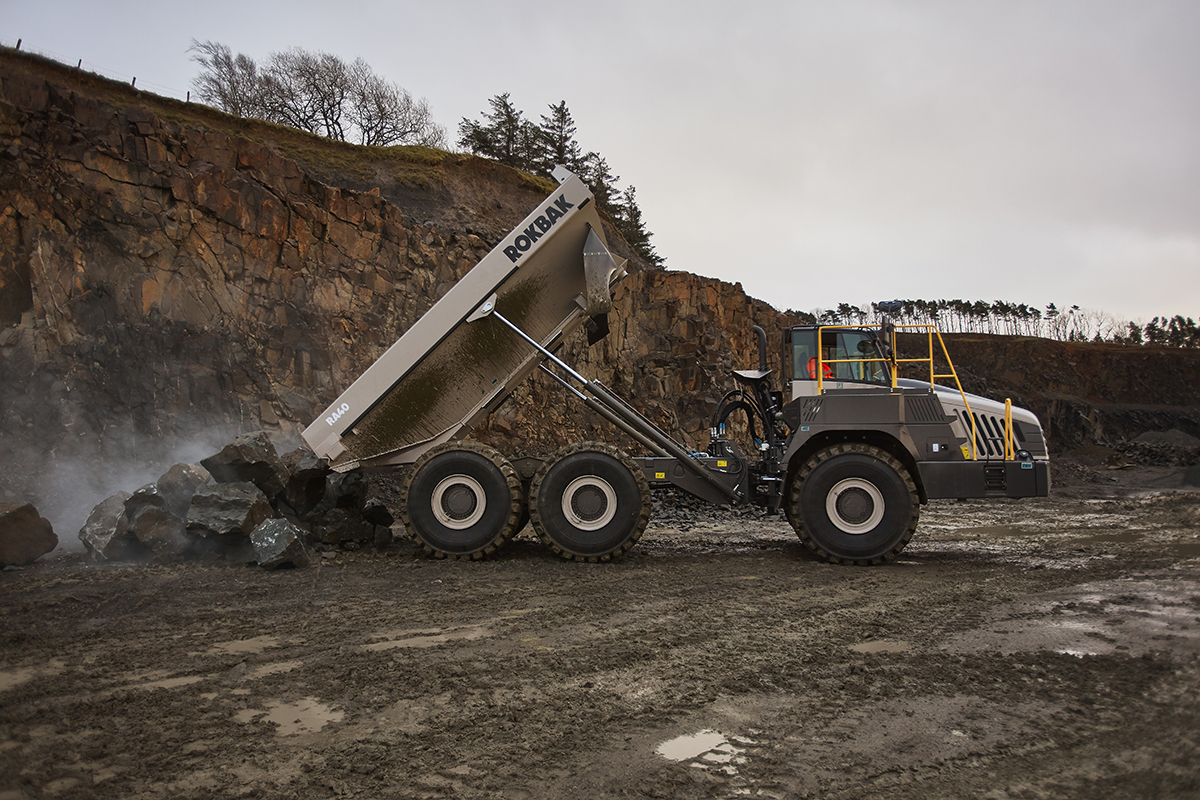 ScotPlant 2022 takes place on April 22 & 23 at the Royal Highland Centre, Ingliston, near Edinburgh Airport. To register for your free ticket, visit www.scotplant.com