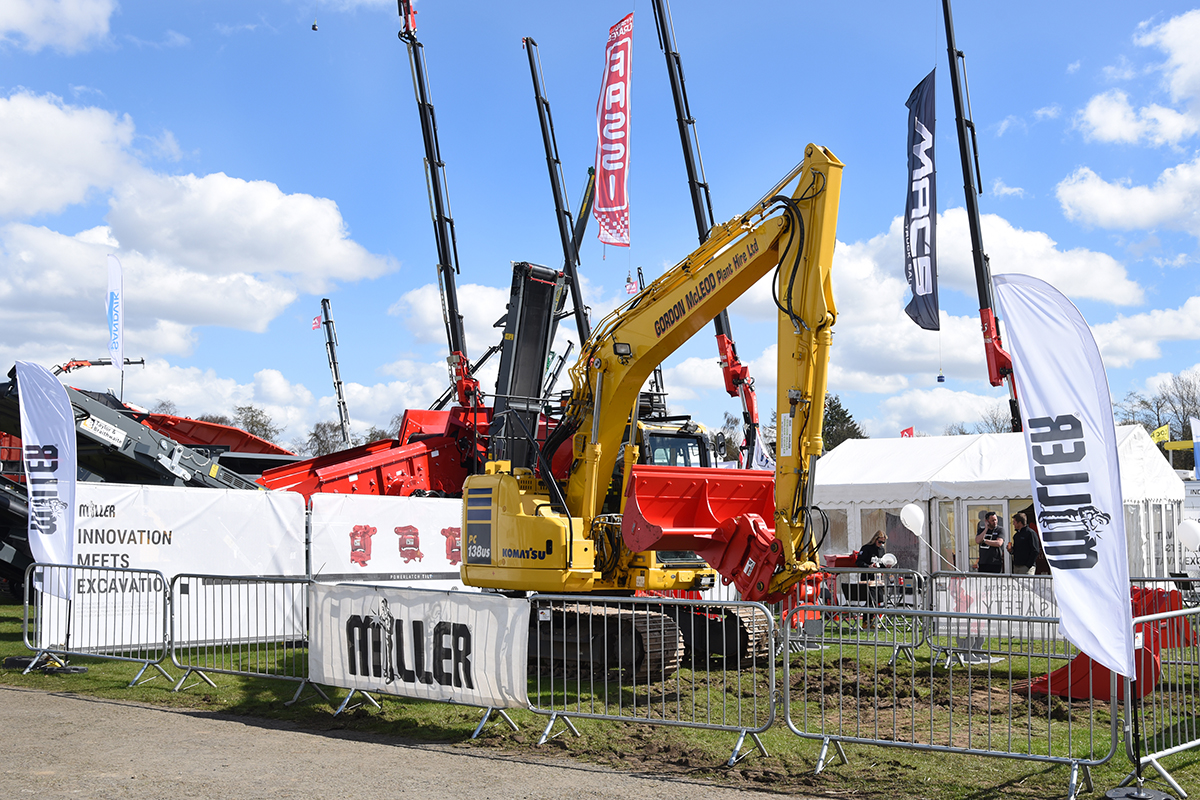 ATTACHMENT manufacturer Miller UK has revealed how much the firm is looking forward to returning to exhibitions once the Covid-19 pandemic is over.
The firm recently enjoyed a successful showing at Hillhead Digital, using the virtual event to showcase its new range of quick couplers.
However, as cities around the world start to re-open, Miller revealed the events industry is 'more eager than ever to get back to some sense of normal'. While adding that digital shows could now form part of the 'new normal', and have provided 'essential' business opportunities during the pandemic, Miller added that 'we all look forward to the future where the industry can deliver safe and successful exhibitions and drive game-changing opportunities'.
Hillhead, the quarrying, construction and recycling exhibition held biannually in Buxton, Derbyshire, has, like ScotPlant, been postponed until 2022 due to ongoing Covid restrictions. Organisers of Hillhead recently hosted a virtual exhibition, where visitors could virtually meet with exhibitors, download materials and watch promotional videos. Miller highlighted the firm's GT Series of quick couplers and created a virtual product demo of the new range with the support of industry journalist and vlogger, Peter Haddock from Content with Media.
Miller's Barry Robison said, "We were disappointed when we heard the news that Hillhead was to be postponed until next year as it's such an important show for us. It's a sign of the times and people have to adapt to move forward, and Hillhead Digital has proven to be very valuable for us. The GT series is bringing innovation to the excavator industry like never before. It's exciting and we can't wait to show our visitors in real life at next year's show."