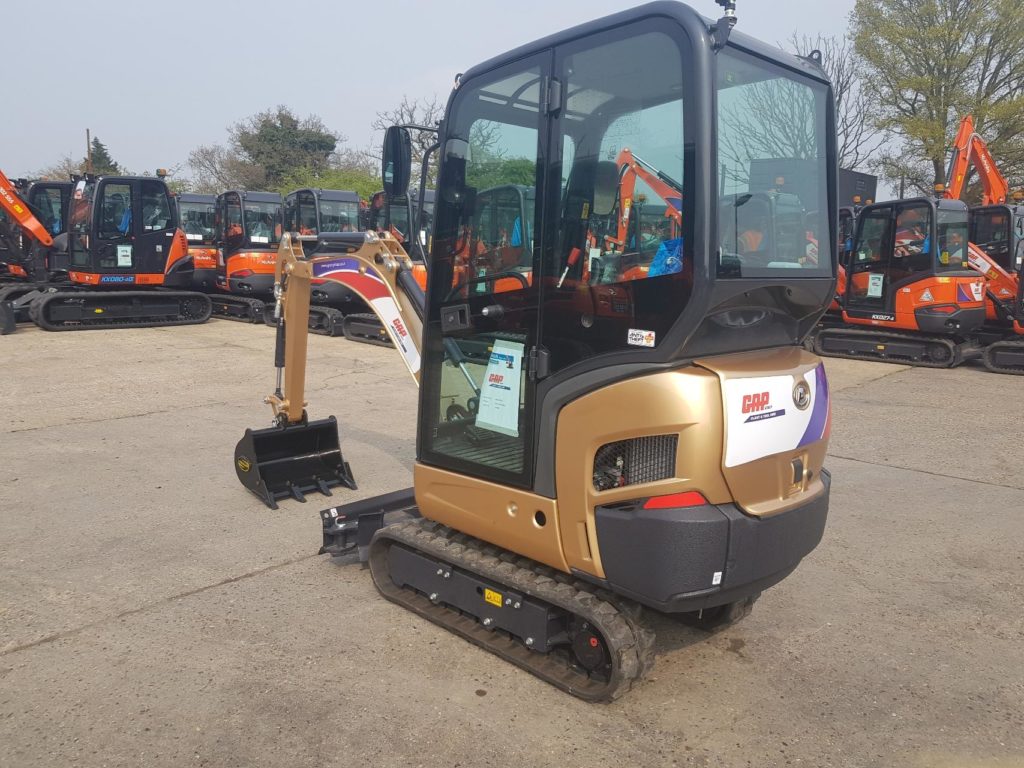 A special gold excavator gifted by Kubota UK to GAP Hire Solutions to mark the Glasgow-headquartered firm's 50th anniversary is raising much-needed funds for charity.
50% of all hire revenue from the 'gold digger' over a whole year is going to The Lighthouse Club, a charity which provides financial and emotional support to the construction community and their families.
The most recent rental of the machine secured £180 for the organisation. Kubota has pledged to match the money GAP raises through the golden machine.
The excavator, named 'Goldie', was revealed for the first time at Kelvingrove Art Gallery and Museum in Glasgow for GAP's annual sales conference.
Ken Stewart, head of procurement at GAP Group said, "Here at GAP, we run a large fleet of Kubota excavators ranging in size from 800kg to 8.0t. When looking at the types of products we want to buy, price is and always will be an important factor. But we also look closely at factors such as the cost of ownership, reliability, after sales support and general market acceptance. In our opinion, the Kubota product continues to tick all the boxes and is well received by both our customers and our UK depot network.
"We have a strong affinity with Kubota in general with their engines being used in so many of our other products such as compressors, tandem ride on rollers, dumpers, lighting towers and generators to name but a few. We look forward to working with Kubota UK for the next 50 years and beyond!" 
Glen Hampson, business development manager construction division at Kubota UK commented, "GAP is Kubota UK's largest independent customer, and this is a testament to the strength of the relationship that we have built with the team over the last few years. We know that our machines are well suited to GAP's needs as they provide reliable, well designed and robust solutions to withstand the rigours of the hire industry. What's more, our responsive dealership network has allowed GAP to rapidly respond to customer and depot requirements."