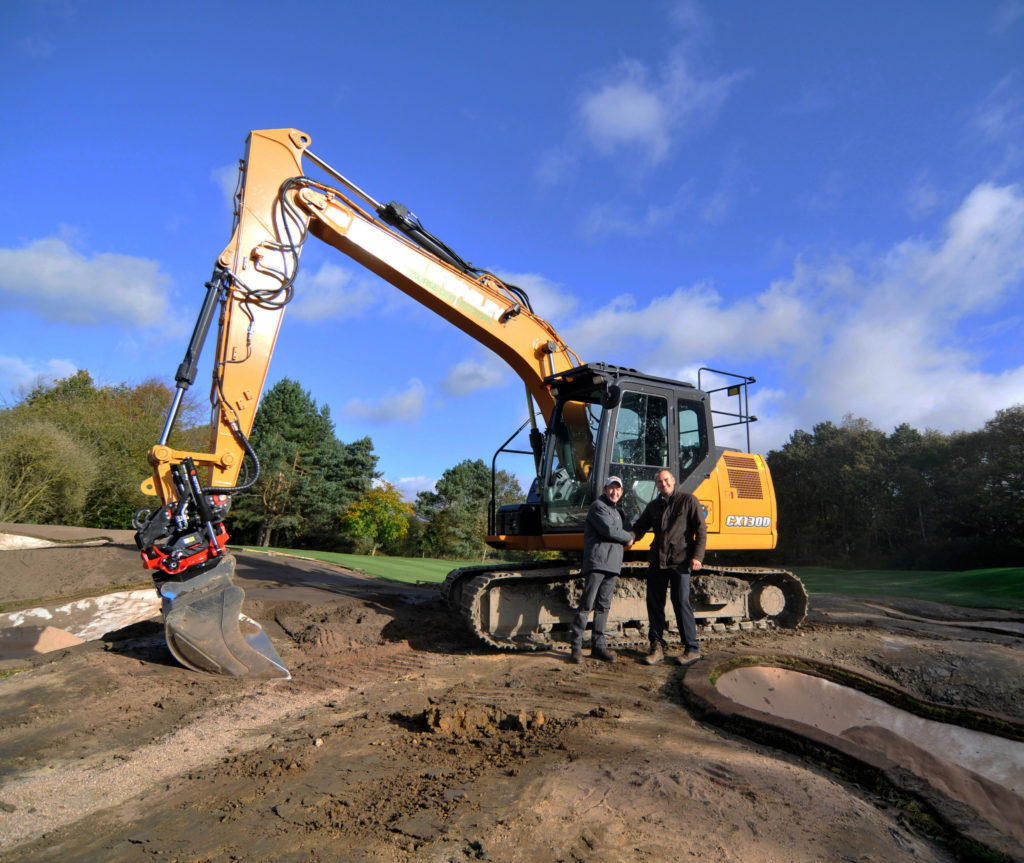 A second Case CX130D excavator, fitted with a Rototilt R4 tiltrotator, is hoping to perform above par at golf course specialists John Greasley Ltd.
The Uttoxeter-based firm, which builds new golf courses and helps reshape existing ones, decided to make the purchase after being impressed with the performance of their first CX130D – which also boasts a Rototilt R4.
John Greasley uses the machines for general construction and more precision work. Case said the smoothness of operation from the manufacturer's Intelligent Hydraulic System means the R4 works in "perfect harmony" with the excavator when it comes to tasks such as reshaping bunkers and landscaping.
The company's Charlie Greasley said, "Over the past 12 months we have been impressed with every part of the machine – hydraulic performance, reliability, and importantly fuel consumption. It really does sip fuel, plus we have excellent backup from the dealer. The Rototilt R4 has dramatically improved our utilisation on site and is an excellent match with the CX130D."
All Case's D Series excavators are Tier 4 Final compliant and feature the manufacturer's SCR solution, which requires no diesel particulate filter or regeneration. The machine was supplied by Case dealer Robert Coates Plant Sales Ltd.