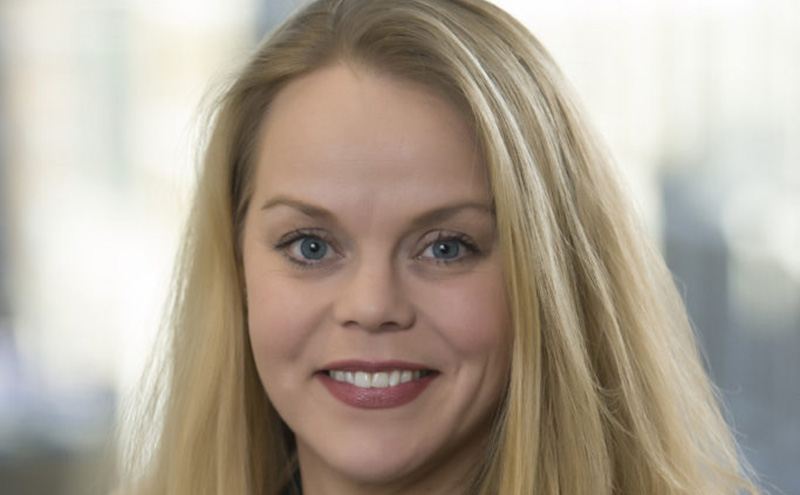 THE Construction Industry Training Board (CITB) has announced it is to stop direct delivery of training as part of a series of "really tough decisions" the organisation has made in the wake of calls to reform.
The proposals also include plans to move the CITB's head office from Bircham Newton, while in Scotland it intends to "step back" from operating its National Construction College (NCC) site in Inchinnan.
The CITB aims to become a "simpler, more streamlined organisation", though Unite, the largest construction union, has expressed anger at the prospect of job cuts and described the plans as a "hammer blow" for the industry.
The plans were announced as CITB outlined its new strategy and proposals for its future offer – Vision 2020: The Future CITB. These, the organisation claimed, will create the "strategic, forward-looking and agile" skills body the construction industry wants.
The reform plans follow the UK Government's ITB Review and the CITB's triennial Consensus process. While the construction sector voted in favour of continuing the industry levy, calls for significant reform were made amid major criticism of the CITB0.
Vision 2020: The Future CITB is a strategy that will shape CITB over the next three years. It plans to become a "commissioner of outcomes that delivers the industry's core priorities". The Future CITB will use levy money to ensure a "sustainable training and development market, only intervening to provide a service where it is unavailable on the market, or not to the quality level that is sought".
Sarah Beale, chief executive of CITB said, "Construction needs to modernise and CITB is no exception. We accept the challenges laid down by industry and Government and we will deliver a future-fit training body by adapting and updating our business model. Some really tough decisions could be made under these proposals but I'm confident in our commitment to becoming a more representative, accountable and reliable 'levy in, skills out' organisation. We now have a clearly defined path, and we see a bright future for a modern, engaged CITB. We look forward to working with our industry and Government to build a better Britain."
The CITB said it aimed to "do fewer things but do them better". This includes proposals to exit direct delivery of training through the NCC and cease services such as administering the card schemes.
In Scotland, the CITB said it would step back from operating its NCC site in Inchinnan under the proposals. However, the plan is to continue training at the site until a buyer is found. At that point, the CITB revealed, a new provider would take over construction training so that there is a "seamless" transition.
CITB will also maintain its support for the Modern Apprenticeship programme in Scotland.
Plans include a move for the CITB's current head office in Norfolk, with Peterborough a likely new base. There will be small offices in London, Scotland and Wales to help deliver sector partnerships. CITB said around two-thirds of the workforce will "remain mobile" in order to be closer to customers.
The plans also include outsourcing of internal corporate support functions and customer operations by the end of 2018.
Sarah Beale added, "I understand this strategy will bring about big changes to employees at CITB and we will be supporting our colleagues as much as possible throughout this process. These are tough calls to make, but needed if we are to meet the future demands and make the greatest impact to construction. We have worked hard to develop robust, well thought-out plans which meet our industry's needs whilst building a solid foundation for CITB's future. The proposals outlined today will be phased in over the next three years, and with our customers always in mind it's business as usual."
The union Unite reacted with concern to the CITB's proposals to massively reduce its activities, citing the plans as a "hammer blow" for the construction industry and the CITB workers.
Jerry Swain, Unite national officer for construction said, "Thousands of construction workers owe their careers and their livelihoods to the unique training they have received at Bircham Newton. There are grave doubts if any private provider could or would provide the same level of training at the same cost, which is currently provided at this unique facility.
"It appears that the 'reforms' being proposed by the CITB are all about increasing profits for individuals and companies and not what is in the best interests of the construction industry. Construction is already facing a skills crisis and it is quite impossible to see how the CITB's decision to end its role in providing training is not going to simply make a bad situation worse.
"The Government must step in to ensure that these vitally important tutors and training facilities are not lost and that training is not downgraded."
Regional co-ordinating officer, Mark Robinson added, "These proposals essentially would slash trash and privatise the CITB. The likelihood of finding a training provider willing and capable to take on the National Construction College function of the Bircham Newton site and other NCC sites across the country is difficult to ascertain and puts hundreds of jobs at serious risk.
"Unite believes it is totally unnecessary to go to this level of change. For the CITB not to provide their own training on behalf of industry leaves the market wide open for less capable and reputable organisations to drive down the quality and standards that the industry expects.
"Unite will be seeking the views of its members to see what action can be taken to defend the hundreds of jobs not only in West Norfolk but throughout the country."