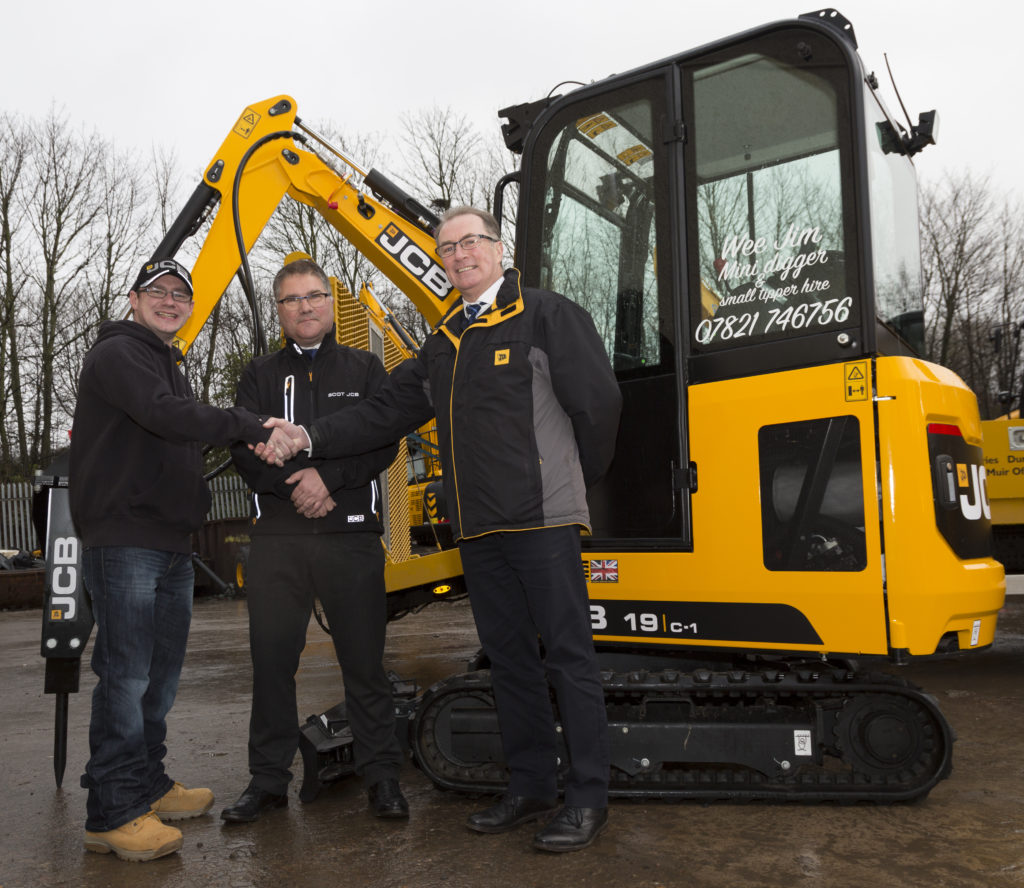 A Scots landscape business owner has won the use of a JCB for a year after triumphing in an online photography competition.
Jim Anderson, who runs 'Wee Jim Landscapes' at Ballater, has taken delivery of a JCB 19C-1 excavator after posting a series of "incredible" pictures on Facebook.
JCB had challenged owners of JCB machines to share their #MightyMini digger photos online. Jim posted photos of his machine in action week after week – and has scooped the top prize.
The original prize was a new generation 16C-1 mini excavator, but after speaking with Jim the 19C-1 was said to be more suitable for the work his business is involved in. JCB said the excavator was supplied with a host of optional extras, plus JCB attachments including a quick hitch, set of three buckets and a HM12T breaker.
Jim said, The JCB competition was amazing. I already had lots of photos of my digger doing all sorts of jobs that are unusual for a machine of this size. When I found out I'd won, I was over the moon. A couple of months later, I was invited to Scot JCB in Glasgow to meet the team and see my machine. It was all sign-written and ready to drive away.
"I got to work straight away and have noticed some major improvements with the new generation machine. The electro-proportional controls are smooth, and I can work my screening bucket using the stick now instead of the pedals…much more comfortable, when you're doing a 12-hour day in the seat!"
Dan Smith of JCB's social media team added, "It was a pleasure to award Jim the use of a brand new machine. This hard-working customer takes on jobs others would shy away from, with a machine of this size.
"He's a great ambassador for the brand, having already owned three JCB machines and pushing the boundaries of the use of a sub-two tonne machine. The 'Mighty Mini' social media campaign highlighted some great customer stories, and we hope to run more competitions like this in the future."