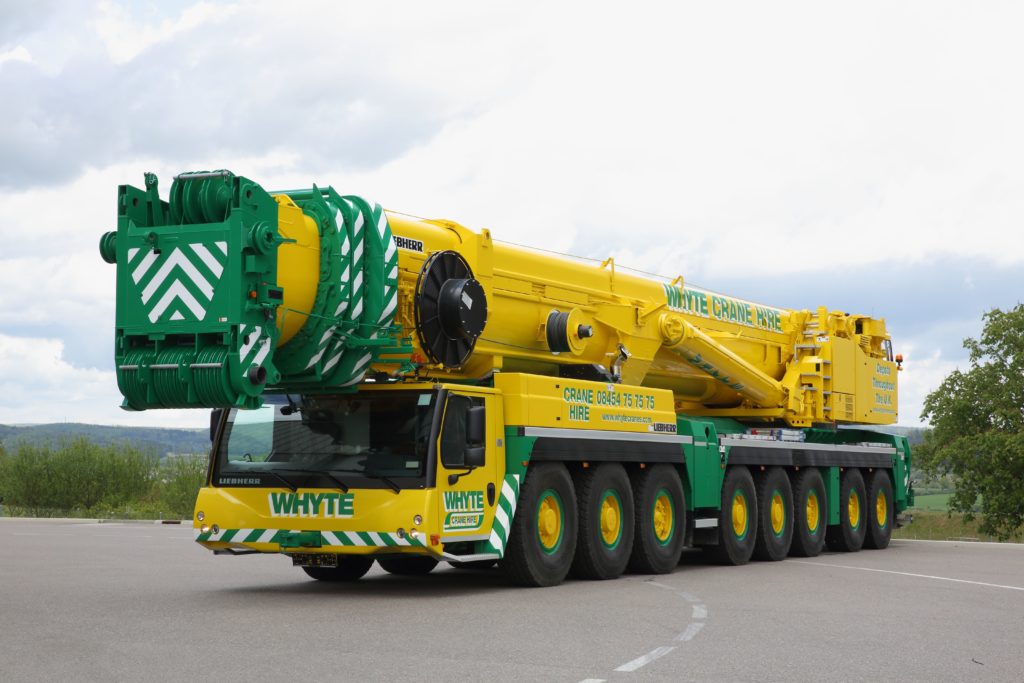 ELLON-headquartered Whyte Crane Hire has taken delivery of four Liebherr mobile cranes during the course of this year: an LTM 1130 with elevating cab, two LTM 1200-5.1s and, now, an LTM 1500-8.1.
The firm provides cargo handling and lifting services to sectors including renewable energy, general construction and oil and gas. The Whyte fleet of cranes totals 35, with capacities ranging between 40 and 750 tonnes.
The 500 tonne capacity eight axle all-terrain LTM 1500-8.1 mobile crane features a seven section 84 metre telescopic boom including Y guy system, 91 metre luffing jib and a 56 metre fixed fly jib with hydraulic control. The LTM 1130-5.1 has an elevating cab option. The telescopic boom has a maximum length of 60 metres. The five axle LTM 1200-5.1 measures up to 72 metres. The boom can be further extended using lattice extensions and a folding jib.
Whyte Crane Hire managing director Mark Syme said, "We are delighted to add an LTM 1500 to our fleet in line with the strategic decision to further expand our presence in the heavy crane hire sector. The improved diversity of our fleet means that we are able to offer our clients a solution for all of their lifting requirements and continues to position us favourably in the UK market. As always the backup we receive from Liebherr makes any further purchasing decision from the company an easy one."