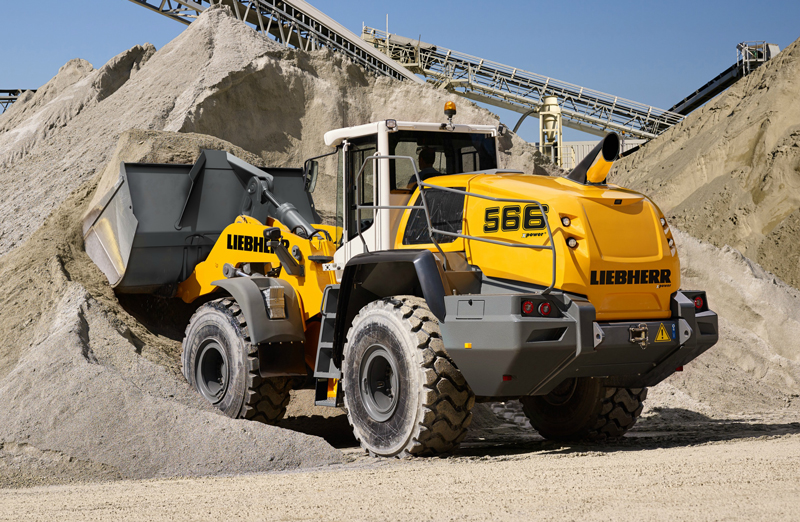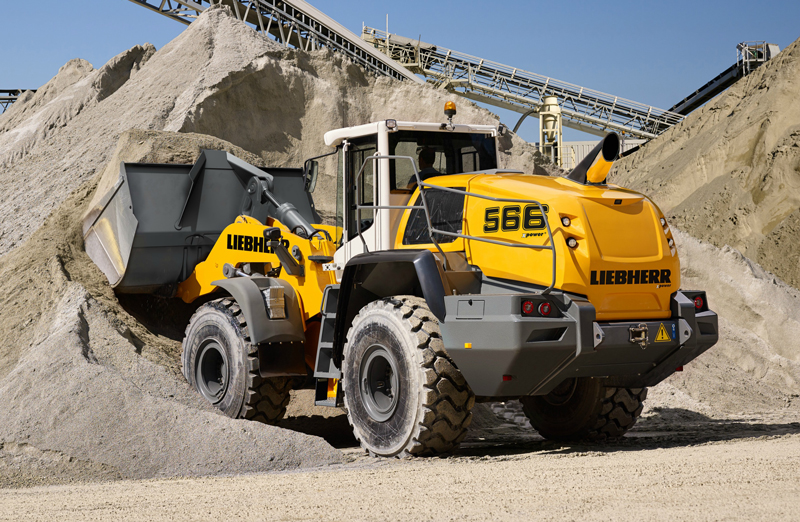 Liebherr – Great Britain is using ScotPlant to exhibit for the first time in the UK the new large wheel loader generation XPower.
An L 566 XPower model will be exhibited, with Liebherr describing the XPower machines as "an integral and innovative machine concept which sets new standards in terms of fuel efficiency, performance, robustness and comfort."
Operators of a Liebherr-XPower wheel loader are said to be able to save up to 30 per cent on fuel.
Liebherr are also hoping to have their brand new dozer, the PR 726 Litronic, making its UK debut at Ingliston. The machine is said to push performance to the highest level due to "proactive performance adaptation". A hydrostatic drive and selectable ECO mode makes it cost effective and efficient while the modern comfort cab has a completely redeveloped operator station. The model is designed for 2D and 3D machine controls of renowned manufacturers
Liebherr said, "The design of the new Liebherr PR 726 crawler tractor offers outstanding visibility from all sides. The model is the successor to the successful PR 724.
"(It) offers an operating weight of 16,000 kg to 19,800 kg and its Liebherr diesel engine returns 120 kW / 163 HP.
"The PR 726 is powered by a 4-cylinder Liebherr diesel engine that complies with the Stage IV / Tier 4f emissions standard. In order for the requisite emissions and consumption targets to be achieved, the entire combustion process has been optimised to reduce the particulates, even within the engine, to a minimum.
"To simplify the system and to optimise exhaust gas treatment, Liebherr relies on selective catalytic reduction (SCR) technology for the PR 726. This makes the use of a diesel particulate filter unnecessary and thereby simplifies maintenance for the customer. The highly efficient combustion process facilitates low fuel consumption.
"The optimised adaptation of the engine parameters to changing operating conditions is supported in a number of ways including an in-house-developed common rail injection system incorporating an in-house-developed electronic engine management system. The main components of the generation 6 crawler tractors come from Liebherr's own production line and are therefore optimally tailored to the machine. Among these components are the diesel engine and the common rail injection system as well as the electronic components and various hydraulic components."
Other machines on the Liebherr stand will include R 922 tracked excavator with quick hitch and 54" bucket, R 946 tracked excavator with quick hitch and GP bucket, PR 736 dozer with straight blade, LH 22 material handler with selector grab and an L 538 wheel loader with GP bucket.