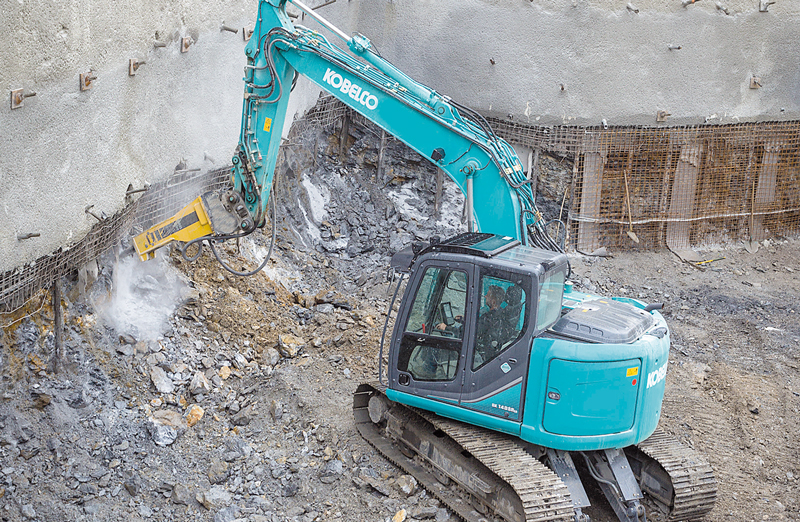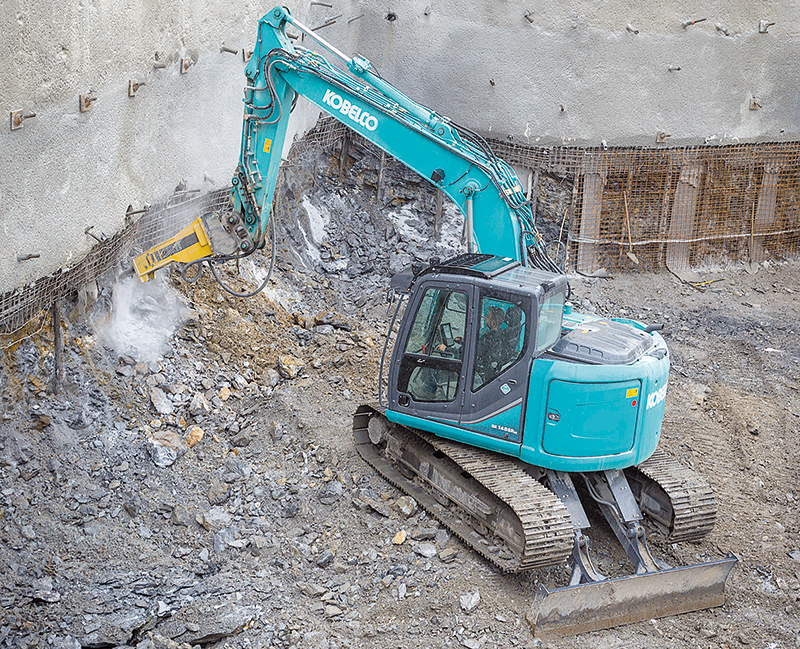 JAPANESE manufacturer Kobelco will be attending ScotPlant for the first time this year.
With European headquarters in the Netherlands, the company has focused on developing its position in the region, providing its crawler and mini excavators, servicing and parts operations throughout Europe.
The Kobelco range covers 1- to 50-tonne machines, including conventional and mini excavators, as well as specialist machines for demolition and recycling. The company says its values of providing built-to-last quality, low fuel consumption, low-noise operations and high-performance excavators have made it a popular choice in the construction industry as its reputation grows.
Focusing increasingly on using technology to reduce fuel consumption and emissions, whilst simultaneously improving working performance, reliability and operator comfort, Kobelco says it has put itself in the "ideal position" to meet the need to improve both productivity and economy.
Their focus on the "Three Es" concept which created the SK series – "enhancement, economy, environment" – has been continuously refined to meet both stringent regulations and revolutionary operations, offsetting the cost of reducing their machines' environmental impact by cutting running costs in response to modern needs.
CRAWLER EXCAVATORS 
Kobelco's latest Generation 10 models, such as the SK260LC-10 and the SK260NLC-10, are said to combine new technologies to deliver Stage 4-compliant emissions levels and impressive levels of fuel efficiency to minimise operating costs whilst maximising working performance.  By making the engine compartment easier to access and providing diagnostics via the cabin monitor, these machines are simpler and faster to maintain.
MINI EXCAVATORS 
In 2015 Kobelco introduced seven mini excavators to add to its range, four of which were new conventional machines while the other three were updated versions of popular short radius machines.  The new conventional models were designed to be easily transportable and deliver "exceptional" work performance in all areas of site work and location.  This transportability is essential in the mini excavator market so Kobelco specifically designed these machines to allow site-to-site transportation by car and trailer to keep transportation costs low whilst enabling flexible use of the machines at different sites.
EASY FLEET MANAGEMENT
The Kobelco Monitoring Excavation System (KOMEXS) has been described by the firm as making managing a fleet of machines much easier.
Via the KOMEXS web-based programme, users can monitor their machines remotely to keep track of their location and fuel consumption, and check maintenance and service requirements to plan ahead and minimise downtime. Kobelco say its approach to engineering, design and ownership activities means that customers can maximise productivity, save time and money, and undertake efficient planning to ensure operations are as efficient as possible.