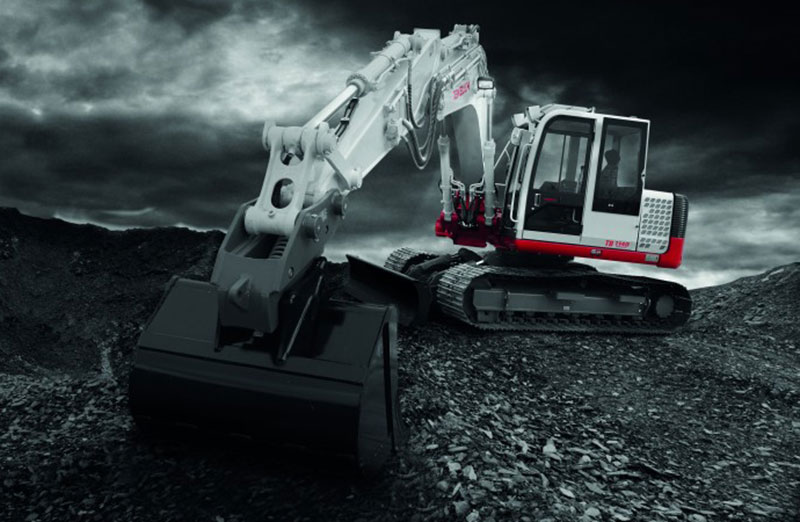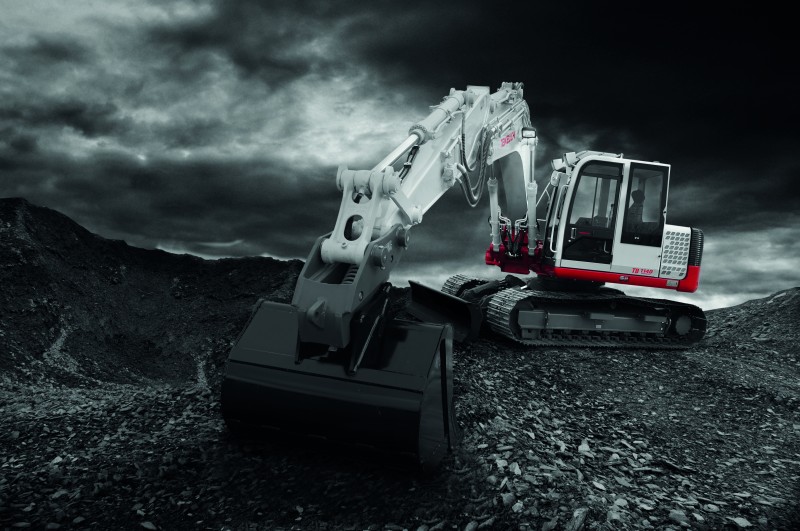 TAKEUCHI'S appearance at ScotPlant 2016 coincides with the firm celebrating 20 years in the UK and Ireland.
One of the reasons the firm has thrived in this competitive market for the past two decades is because of a commitment not to stand still with new product development when it comes to excavators.
Takeuchi has constantly increased the number of models available during that time, and added new weight class options for both reduced tail swing and conventional.
This year, there's something new In the micro category – a short tail swing TB210R is the long awaited micro to replace the very popular TB108.
The new model comes with three cylinders and a stylish control panel, a powerful micro alternative; described by Takeuchi as being perfect where space is a premium – and good for the DIY weekend hire as controls are simple.
Takeuchi said they remain the most popular in the 1.6 weight class and now have quite a selection of options both conventional and short tail swing under 3 tonne.
The TB230 is a new 3 tonne for a very popular operating size – featuring a new cab, excellent ground reach and extra digging force.
The "roomy" new Takeuchi cabs are already proving popular with operators for both foot space as well as all round visibility.
At 4 tonnes, a new TB240 is a brand new Takeuchi weight class meeting growing demand for more power options between 3 and 5 tonnes.
The firm said that, once again, the 4 tonnes offers greater dig depth and a 27.2kW engine and air con as standard.
Zero swing options continue to be a must on restricted sites and Takeuchi has upgraded the FR range with a new TB280FR featuring a new cab and 8486kg of operating weight with a 46.7kW engine- powerful capacity for tough working environments.
At 15 tonne Takeuchi has added a new option with a Series 2 TB1140 that now powers in at 15 tonnes that when combined with its unique offset boom, is said to provide the most compact machine in this weight class.