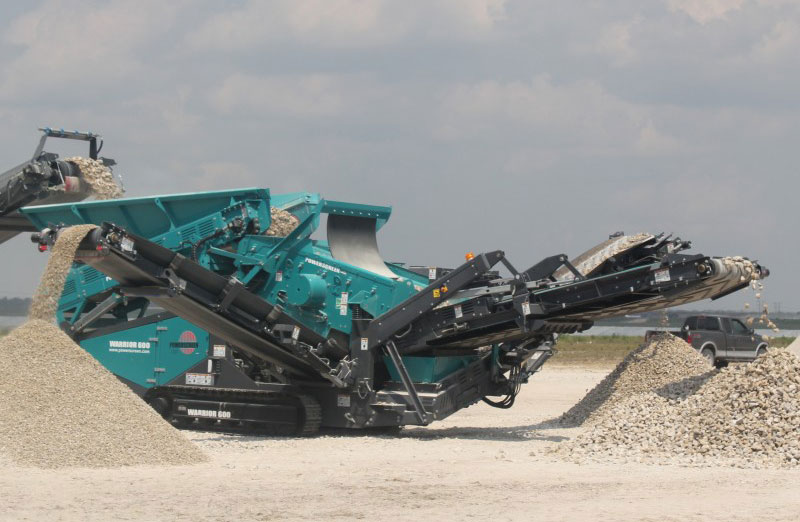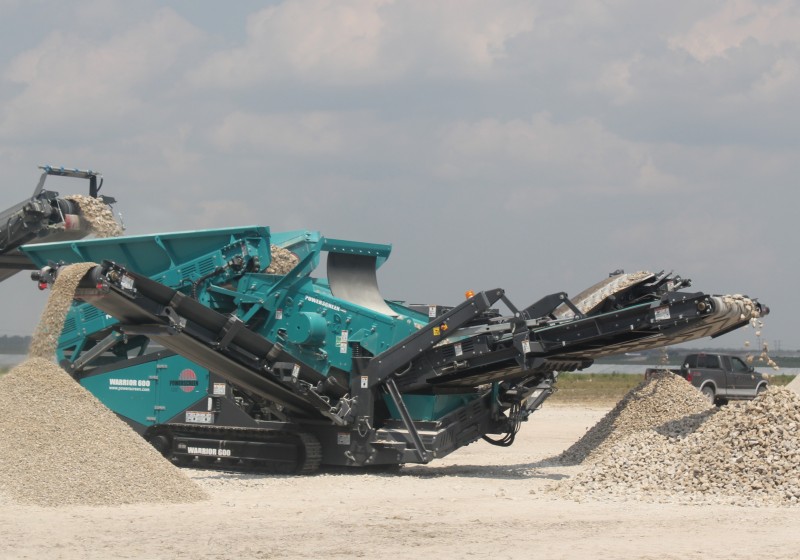 REGULAR ScotPlant exhibitors Blue Machinery Scotland will be found at their usual location with an impressive display that includes the Warrior 600 mobile screener and Premiertrak 600 jaw crusher from Powerscreen and two mobile shredders from Doppstadt – the AK-510K and the slow-speed DW-3060K.
The CAMS Centauro 100-32 mobile crusher/shredder and screening plant on display is sure to interest show visitors specialising in recycling and reclamation and, specifically, asphalt recycling for which this machine is designed.
From sister company Blue Fuchs comes the powerful and versatile MHL320D long-reach wheeled materials handler which will be displayed in waste handling specification and equipped with an Arden S1102B Selecta Grab.
Alongside the products on show will also be a display representing Blue Spares, the Blue Group company dedicated to providing after sales product support, with readily available genuine OEM spare parts.
Austin Carey, Blue Machinery Scotland's managing director, said, "ScotPlant is an important part of our exhibition calendar and the perfect showcase for our ever-growing range of products and services.
"Once again, we are taking the opportunity to exhibit innovative and world-class screening, crushing, shredding and materials handling equipment, together with our after sales product support company Blue Spares, thereby emphasising our continuing commitment to the recycling, quarrying and materials handling markets that we serve throughout Scotland and North East England.
"We are looking forward to yet another busy and successful ScotPlant."
Screening and Crushing Machines from Powerscreen
The Warrior 600 mobile screening plant is the most recent and smallest addition to the six-model Warrior range. Described by Blue as compact and easy to transport, the machine features a hydraulic conversion process from 3-way to 2-way split mode which can be completed in minutes and this model has been designed for owners and operators requiring versatility and manoeuvrability.
Blue said, "Output can be as much as 280 tonnes per hour, depending on application and screen size. The Warrior 600 is equipped with a 2340mm x 1170mm screenbox capable of 6g of force. This high-strength, high amplitude, two-bearing screenbox allows easy handling and separation of large items in recycling applications, such as soils from tree stumps and logs or fines and rock from overburden and blasted rock. Other operating benefits include a rapid set-up time, ease of operation aided by hydraulic folding side conveyors, rigid feed hopper sides and two speed crawler undercarriage.
"The Premiertrak 600 is one of a range of high performance primary jaw crushing mobile plants with a throughput of around 600 tonnes per hour depending on application. It is quick and easy to set up, robustly engineered for high production quarrying and recycling applications and is especially suited to processing hard rock."
Doppstadt Mobile Shredders
The AK-510K is designed and built specifically for wood and green waste processing, with "large volume capacities" for even more intensive shredding of tree-trunks, roots, pallets and building timber waste, green and organic waste.
Blue commented, "A high-speed shredder, the crawler-mounted AK-510K features a high flywheel mass and a new flail system for improved capacity. Additionally, the whole flail unit swings back later in harder material, leading to a more aggressive infeed and less overlengths. Flail tip exchange is quick, as the system obviates the need for wedges – and there is no bending of the flail tips either. Smoother diesel engine control reduces fuel consumption and this model also features a design to reduce impacts from the shredding compartment which results in less wear and tear in the complete drive.
"The heavy-duty slow-speed DW-3060K shredder is designed to handle large bulk timber and woodwaste, mixed construction waste and industrial refuse. This single shaft shredder has numerous beneficial features which include optimum roller and comb teeth arrangements which ensure comprehensive shredding of the feed material; reversible fan wheel; generous hopper shape and size for easy loading; electrically controlled roller reversing and a large return conveyor."
The CAMS Asphalt Recycler
The "compact yet powerful" Centauro 100-32 is designed and built to process recycled asphalt, combining a roller crusher/shredder and screening system all on one mobile plant. According to Blue, the dual process ensures a high quality fines with a good percentage of reclaimed asphalt in the end product.
Blue said, "The Centauro 100-32 is powered by an array of electric motors for each function via the on-board, fuel-efficient JCB 448 diesel powered genset which produces 121kW at 1500RPM.
"An output of up to 160 tonnes per hour belies the Centauro's size – the machine's transport dimensions are only 2.55m width X 11.20m length and 3.10m height."