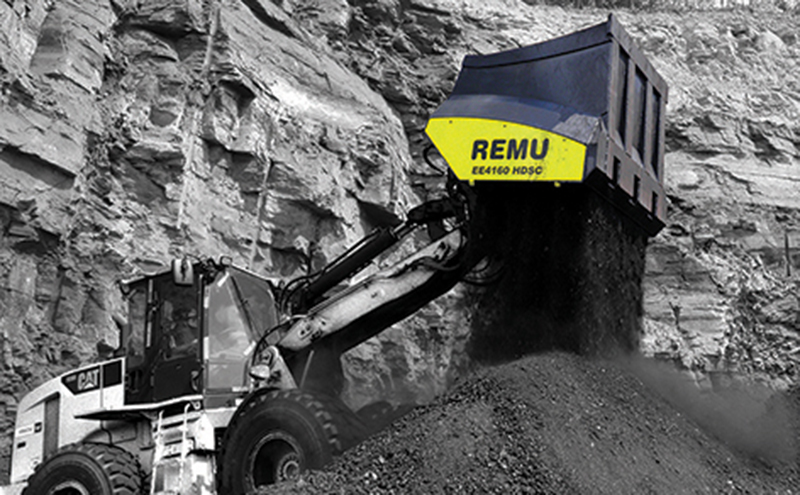 WORSLEY Plant will be back in their usual spot at ScotPlant 2018 with the firm's range of hydraulic attachments including crushing and screening buckets from REMU and MB, as well as demolition attachments including grabs, shears and pulverisers from Rotar.
The business will also be demonstrating its fully automatic Quickcoupler system from Lehnhoff – the Variolock range, marketed as making changing any attachment "effortless, safe and fast". Worsley said operators can change any tool from the comfort of the cab in 15 seconds.
ScotPlant will always hold a special memory for David Marshall, Worsley's Scottish sales manager, who landed the job following a two-day 'interview' at the show four years ago. He explained, "Sean Heron (managing director) asked me to come along to the show. I worked on the stand for a couple of days and he then told me I had the position.
"These shows are really important. You've got to be in it to win it. It's all fine and dandy dropping off brochures, but to actually see something (makes the difference). Customers might see an attachment at the show and not buy one for 12 or 18 months – but they've ben sold the idea. The first time they have a problem with a material or something, they'll remember seeing our equipment at the show."
David said the firm's crushing and screening buckets are ideal for the Scottish market as they help customers process materials on site.
"Instead of having a site where they've maybe demolished a building and then they take it away on the back of a lorry to get crushed and processed elsewhere, our buckets allow that job to be done on site. That means less material having to be brought into a job, less material having to be taken away from a job, and fewer vehicles on the road."
Worsley Plant provided several examples of Scottish customers who have benefited from their products. One customer in the Highlands is said to be achieving 100% recycling of materials on site thanks to a crushing bucket, saving them time as well as transportation and material costs, with the added benefit of being environmentally friendly.
A concrete manufacturer is also reportedly recycling 100% of waste materials on site, eliminating the need to send anything to landfill, and generating a new revenue stream, thanks to a MB Crushing Bucket.
Additionally, another customer is utilising sources of rock outcrops by crushing down 30 tons of rock per hour, to use for building pathways and bridges.
Juliet Perrett, Worsley Plant's marketing and PR manager added, "All our product ranges can be configured to meet the criteria of just about every materials handling, waste processing and recycling application you may encounter. This level of flexibility means that most customers take delivery of unique solutions that have been created especially for their needs. Our unique products have a triple focus of recycling materials on site to reduce waste sent to landfill, increasing revenue from high value material collection, as well as providing benefits for the environment."