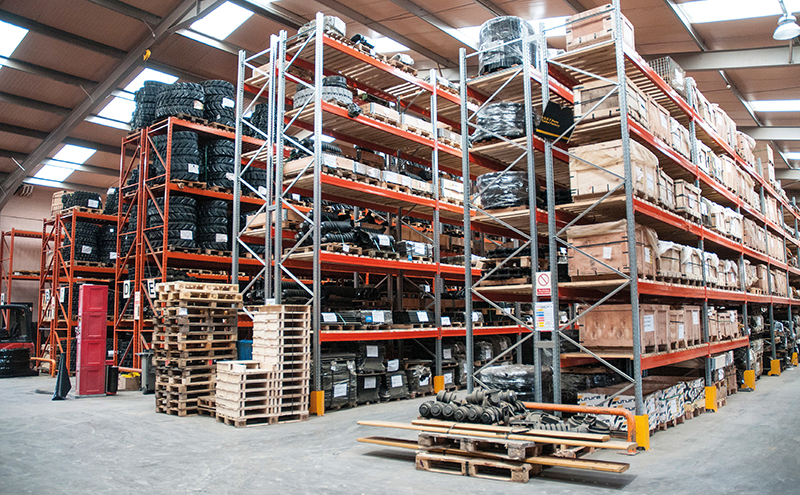 SUPPLIER of excavator undercarriage parts Astrak UK is looking forward to touching base with customers old and new at ScotPlant while showing off the breadth of its product range.
The Kirkcaldy-headquartered firm, which is part of the Europe-wide Astrak Group, is exhibiting at the event for the fourth time.
"The main reason for us being at ScotPlant is it's a really good time for us to meet our customer base, especially our customers in Scotland and the north of England," Edward Paterson, sales director at Astrak UK told Project Plant. "We'll have our range of undercarriage parts for excavators and dozers. Our range covers from a small micro digger through to 50-tonne plus. We'll also have our range of rubber tracks and rubber pads for excavators on display and also some GET products; breaker steels, bolt-on blades and bucket teeth."
Edward said the firm was keen on giving its customers a greater understanding of the Astrak product range. "One of the challenges we have is a lot of our customers don't realise the breadth of our product range so it's going to be about consolidating and showing what we're about and what we actually have to offer across a wide range of products – from rubber tracks for small machines to undercarriages for bulldozers.
"We feel that the likes of ScotPlant is very important; customers expect us to be there. We find it a good opportunity to touch base and thank customers for their business and introduce them to not necessarily new products, as such, but products that they may not realise we have in our range."
Edward added, "Some shows you go to, the ground conditions are dreadful but I would say the Ingliston Showground always works well for us in terms of location and physical conditions are normally pretty good.
"We've had a bit of rain and wind but underfoot it tends to be very good, so I would say that the actual setup of the exhibition and the location is absolutely spot on."