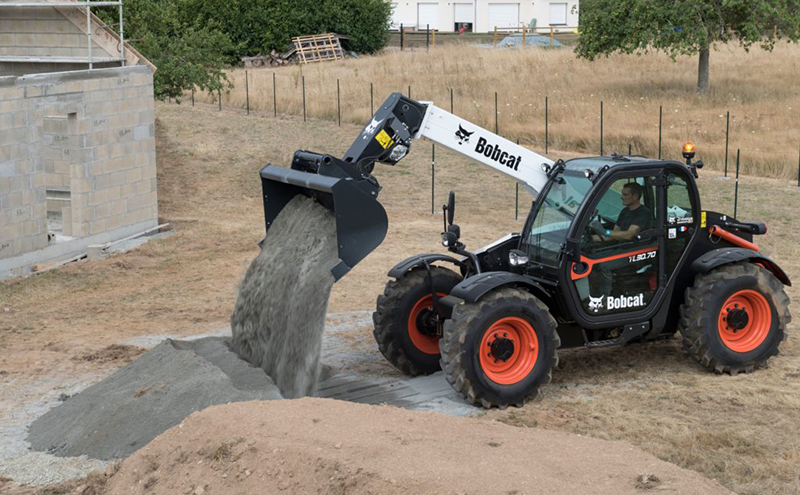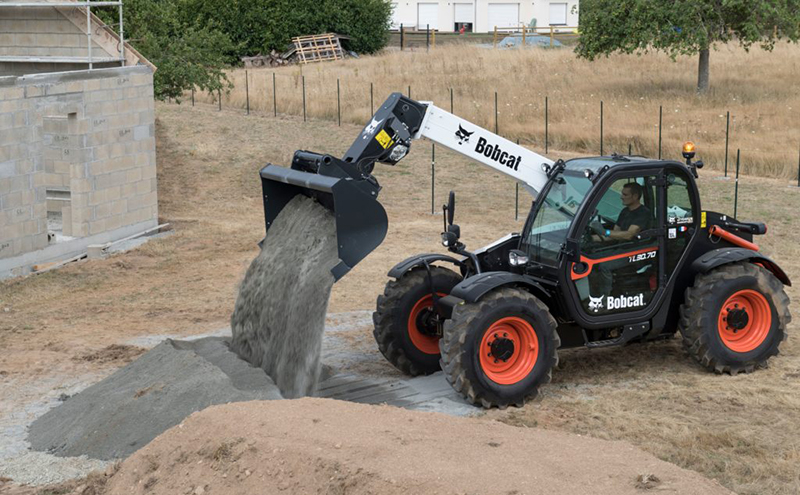 BOBCAT has unveiled the newest addition to its telehandler range – the TL30.70.
With a maximum lift capacity of three tonnes and lift height of almost seven metres, the manufacturer said the machine has been designed for a "wide range of applications" found in the construction and rental markets.
Bobcat added that the  TL30.70 provides a compact and cost-effective alternative to larger seven metre models, especially where working spaces are tight and increased manoeuvrability is required.
The telehandler offers a maximum reach of four metres with a load of more than one tonne.  At the maximum lift height, users can lift up to two tonnes of weight.
As with the existing TL26.60 and TL30.60 telehandlers, the TL30.70 is available with two different overall machine heights with a cab which can be mounted in two different ways – in a low position that results in a 2.1 metre height or a higher position to improve visibility.