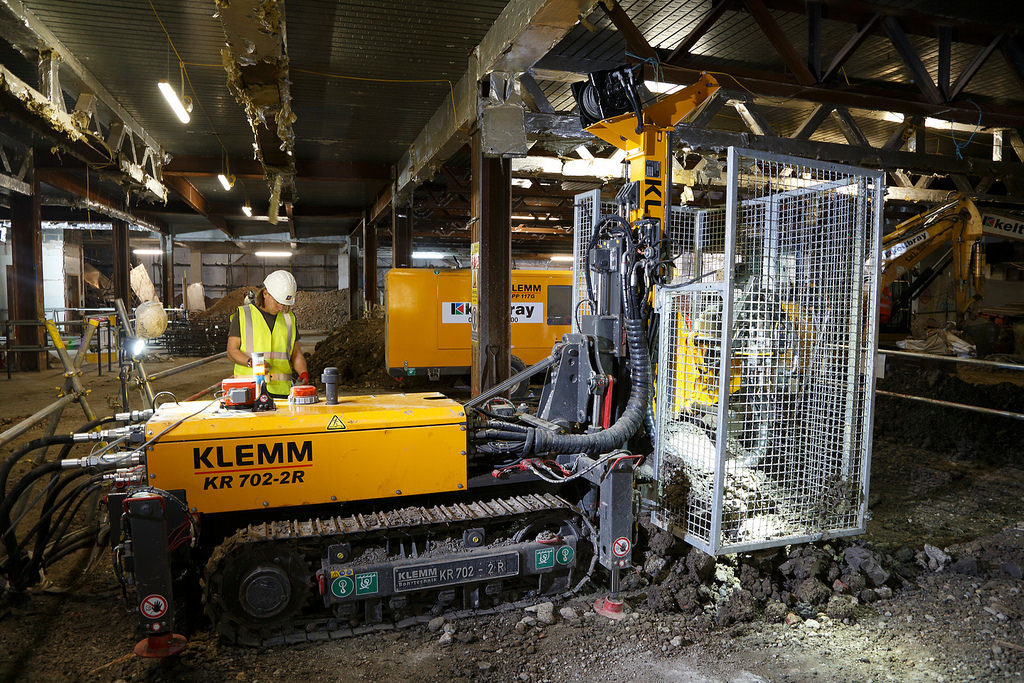 KELTBRAY has announced the launch of a mini piling service after seeing an increase in demand for the technique.
Keltbray Piling operations director, Lee Cain, will oversee the new offering, which will be provided both as a stand-alone service and as an integrated part of the Group's service portfolio.
Lee said, "We have invested in more than £600,000 in state-of-the-art restricted access hydraulic drill rigs and associated equipment, including Klemm 702 & 709 drill rigs. These are compact and very lightweight (4 and 16 tonnes respectively) while still having great capacity and stability. They can be operated in very confined spaces and can access through openings no less than two metres in height and 750 millimetres in width.
"They also comply with the latest NRMM emission regulations having Tier IV final engines, are equipped with adjustable electronic RPM control units, which can be operated from either the control panel or from the driver stand and can be easily adjusted in uneven terrain and have the capability to drill at angles."
Keltbray Piling was established nine years ago and has an annual turnover in excess of £50 million.