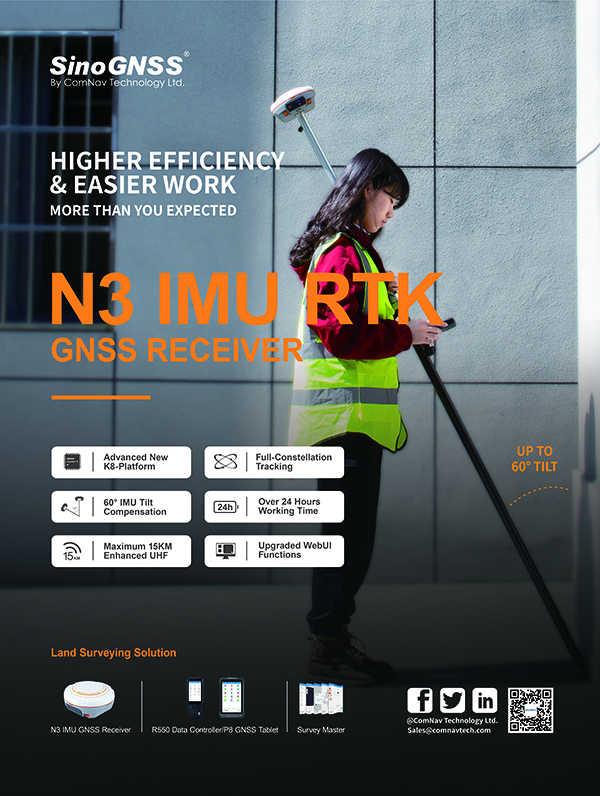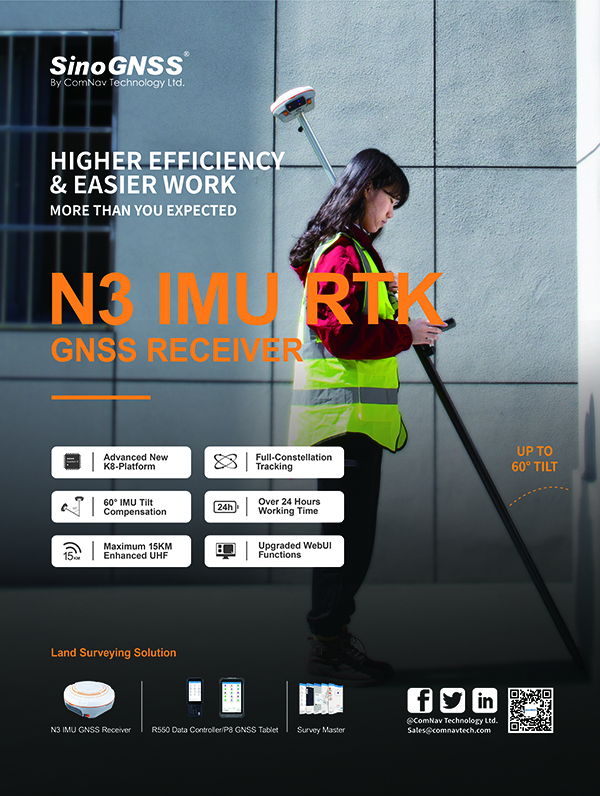 GEO-Pro Supplies, the Glasgow-based supplier of surveying equipment, is to unveil GPS equipment at ScotPlant which the firm said is 'ahead of the game'.
Dave Beattie, MD of the firm, is set to bring the ComNav Technology products to Scotland after dealing with the Chinese company to 'great success' for almost a decade in South Africa.
"I've dealt with the company for a long time and had no problems," he explained. "They've recently come out with some amazing new GPS equipment which just has advantages over others at the moment; they are ahead of the game."
The Geo-Pro Supplies stand at ScotPlant will feature the recently launched N3 IMU GNSS receiver. It boasts a full-constellation tracking ability. "What that means is, the user will get an accurate position fix," Dave said. "Even in very difficult situations, such as under trees and next to buildings." The low power consumption of the N3 means it can operate for 25 hours on one charge. The improved IMU tilt function allows for accurate positioning up to 60 degree tilt, and the internal UHF radios give a 15km range between base and rover.
Also on the stand will be the P8 precision GNSS tablet, which the MD said could be of particular interest to plant operators because of its large and easy to see screen, which can be mounted in the cab of graders, etc. The new K8 GNSS chip which is used in all the latest GNSS models ensures cm accuracy in all conditions. The products are available for purchase or hire.
"The products have got really good features and pricing well below the competitors right now," Dave added. "It's quite exciting for ourselves (to be at the show). We have an indoor stand, so we'll be showing visitors what the products looks like and will be able to demonstrate them on sites."