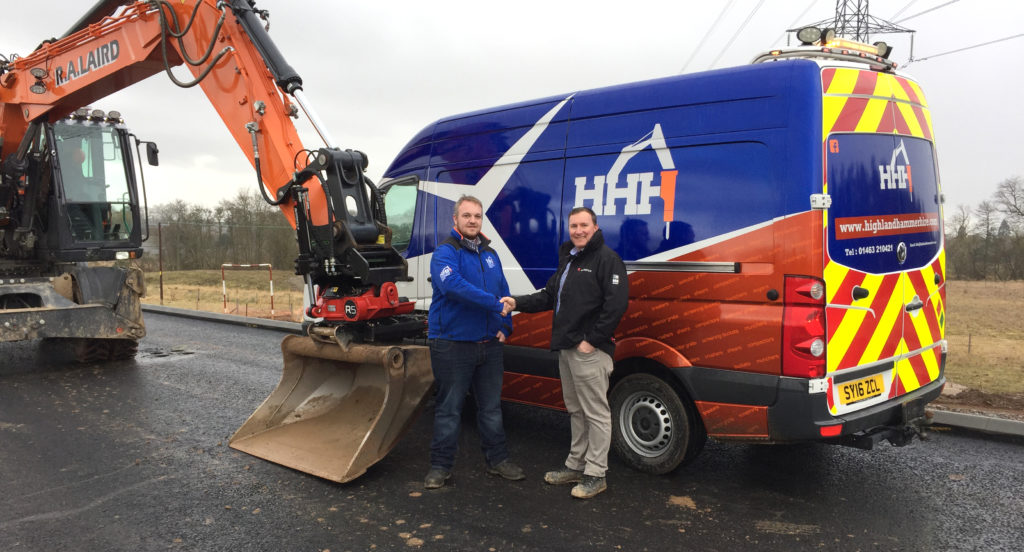 HIGHLAND Hammer Hire has been appointed the dealer for Rototilt in Scotland to serve the growing tiltrotator market.
The firm, which is based outside Inverness, will be tasked with supplying and servicing the Swedish-manufactured Rototilt products throughout the country.
Callum Mackintosh, owner of Highland Hammer Hire (HHH) said, "Rototilt is widely acknowledged to represent quality in design and manufacture; we're really excited to now be offering the full range of tiltrotators and attachments to our customers.
"Tiltrotators have been a significant part of our business since HHH was founded in 2014; now Rototilt will be a key part of our future."
Rototilt Ltd sales manager Malcolm Long described the appointment as "great news" for the company and its customers in Scotland. "We're delighted to have such a skilled and knowledgeable partner on board," he added. "The ability to deliver quality support throughout every stage of the tiltrotator life cycle – from help and advice during specification, across installation, service and repair, upgrades and add-ons then finally to exchange or replacement – HHH can do it all."
Rototilt's first tiltrotator was launched in 1986.