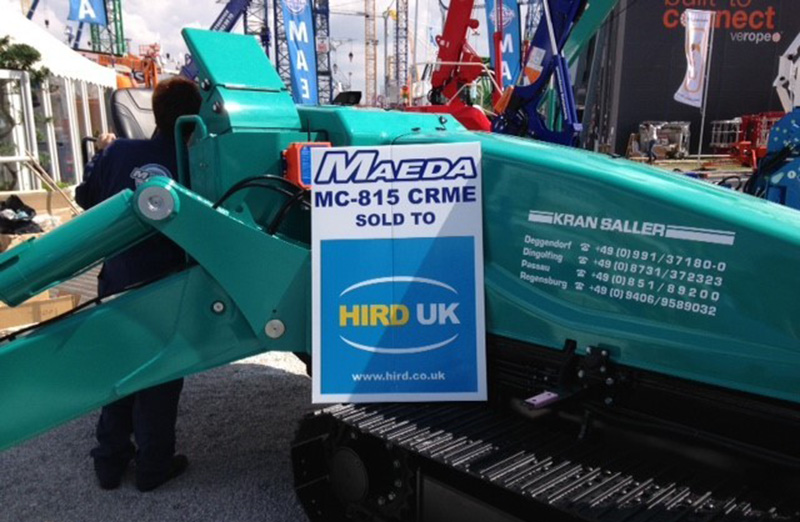 SCOTPLANT exhibit, Kranlyft, has been involved in the world's first sale of the largest spider crane ever produced by Maeda.
Mini crane and glass lifting hire specialist Hird purchased the MC-815 machine, which was unveiled at bauma last week.
The machine is said to perfectly suited to a range of tasks included steel erection, glass and curtain wall installation, building maintenance and machinery moving.
Alan Peck, sales director of Kranlyt, the European master distributor for Maeda, said, "Hird is one of our most important UK customers, so we are very pleased that they got the first MC-815.
"We sold nine of the cranes off the stand at bauma, and we expect this model to be our most popular Maeda mini crane in Europe in 2016. By all measures it is a major step forward in mini crane design, technology and capability."
The MC-815 is Maeda's largest capacity spider crawler crane, with a maximum lifting capacity of 8 tonnes at a radius of 2.4m. It has a five section 19.4 metre boom, and an optional two section 1,500kg capacity telescopic jib, which increases the maximum lifting height to 25.5 metres.
The machine can be operated from a conventional seat on the crane, as well as being fully remote controlled.