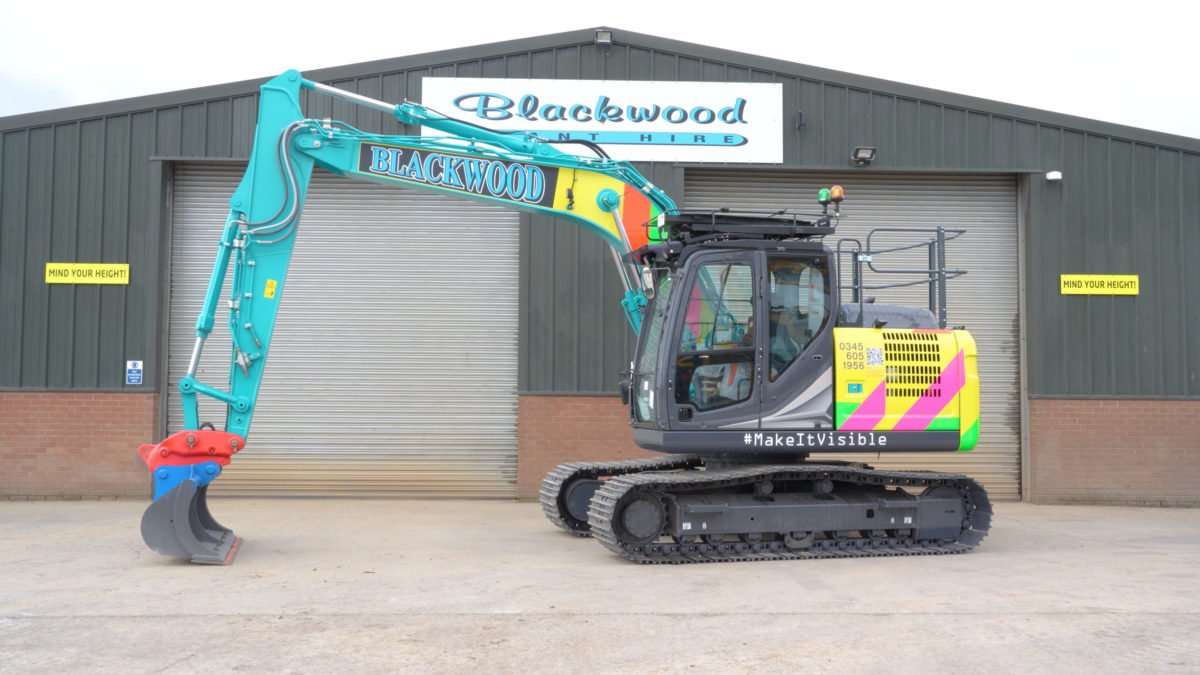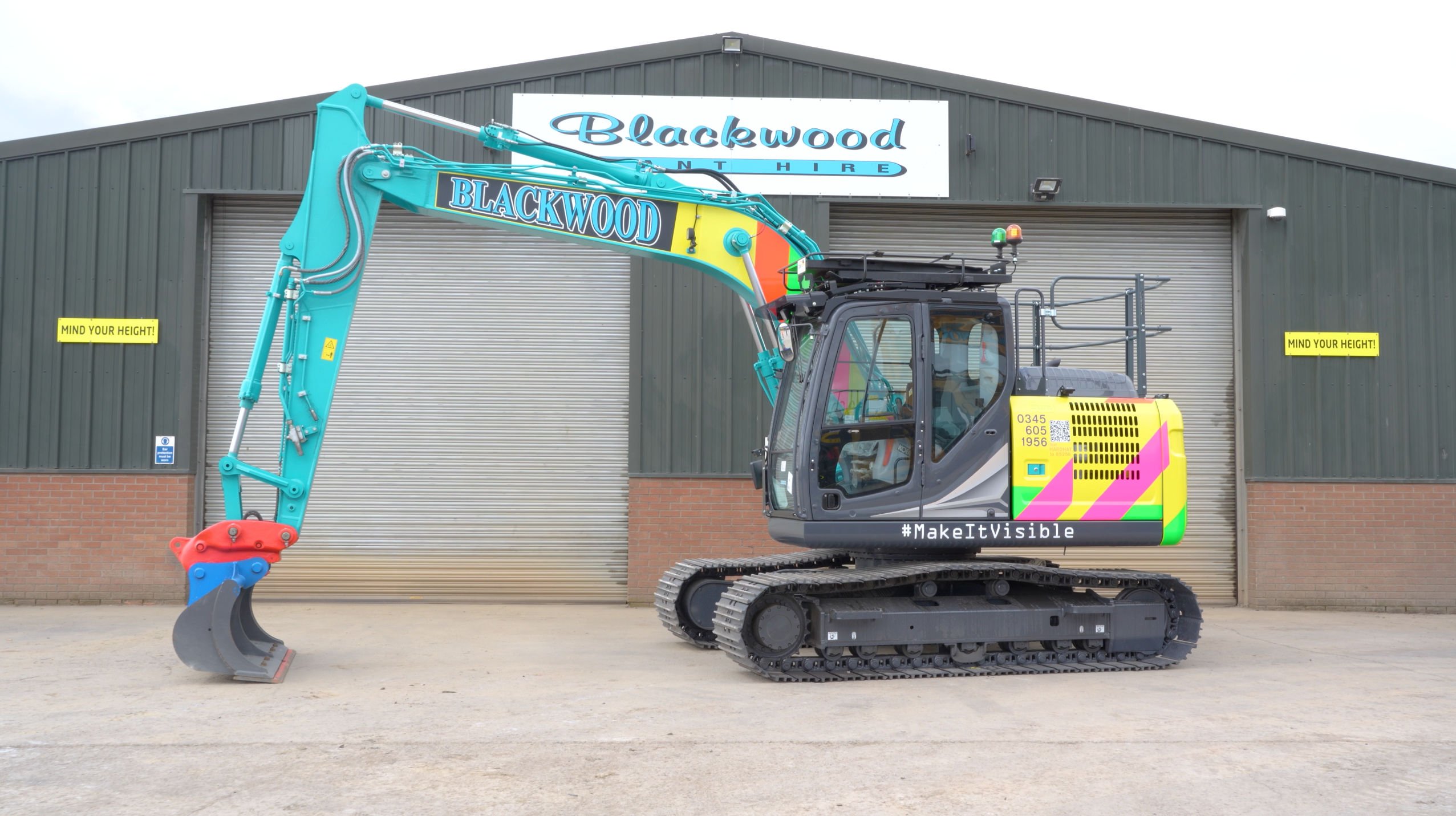 BLACKWOOD Plant Hire and long-time ScotPlant exhibitor Molson Young have teamed up to help raise awareness of mental health and wellbeing issues in the construction industry.
Blackwood's new Kobelco SK130, supplied by Molson, proudly showcases the vibrant colours of the Lighthouse Construction Industry Charity's recently launched Make It Visible campaign.
The charity is dedicated to providing emotional, physical and financial wellbeing support to construction workers and their families. The organisation's latest campaign aims to raise awareness of welfare and wellbeing support in the construction industry and signposts to a portal full of helpful information and resources.
The machine is currently in place at a Balfour Beatty site in Dunfermline, on hire from Blackwood Plant.
Paul McCormack, MD of Blackwood, explained that as a member of the West of Scotland Lighthouse committee, he sees the strains of the industry's mental health through the real struggles of people the charity helps.
He added, "I also see this with my own staff, where in a male-dominated industry, many  are scared to admit that they have mental health issues and in simple terms are struggling.
"Our vision for this machine is to promote and hopefully help gain acceptance through the industry that it is ok not to be ok and to talk about any issues they have. This message is underpinned by the charity's campaigns  'Make It Visible' and 'Help Inside The Hard Hat'.
"We cannot thank the committee, Molson Young and A Gray enough for their help in getting this machine as visible as possible as well as Molson Young agreeing to match our donation of £1 for every hour the machine works over the next 12 months. We hope to gain lots of donations from our customers throughout the year and have our sights set on a target of £10,000."
Alistair Murdoch from Molson Young Plant Sales added, "As a past chairman of the West of Scotland Lighthouse Club and a supporter for many years it was a pleasure to work with Paul and develop an idea to support and promote the charity.
"We chose the Make It Visible campaign as its vibrant colour scheme would make the Kobelco SK130LC-11 stand out and raise awareness of the charity to everyone working on and visiting the sites where the excavator is located."
Alan Gilmour, chair of Lighthouse Club Scotland West, commented, "Placing the machine into a live project environment where there will be hundreds of trades working over the coming months, really allows the name of the charity to get out there much more widely and also supports the earlier visits from the Make It Visible on site team.
"We hope the initiative really raises much needed awareness as well as hitting the fundraising targets that Paul and the team have set over the remainder of the year."