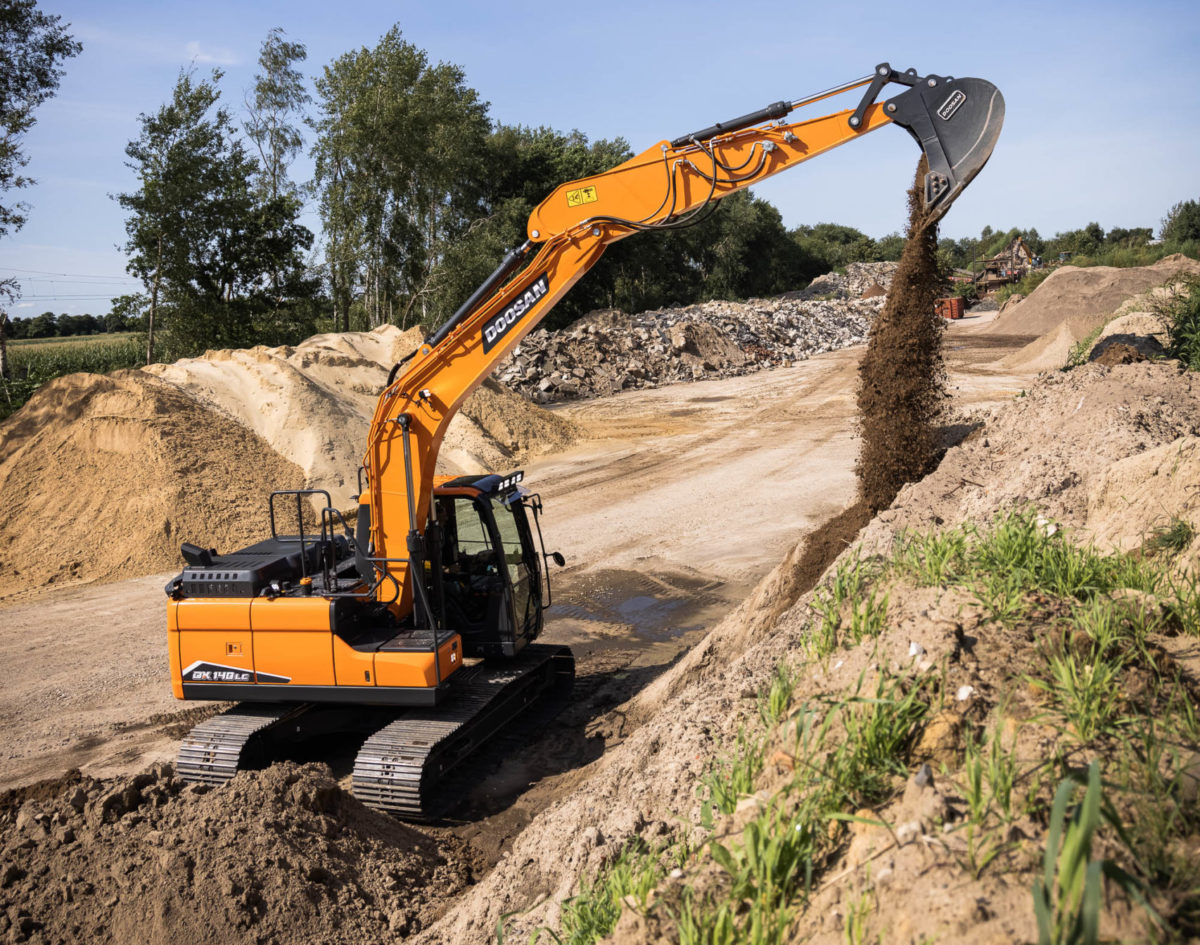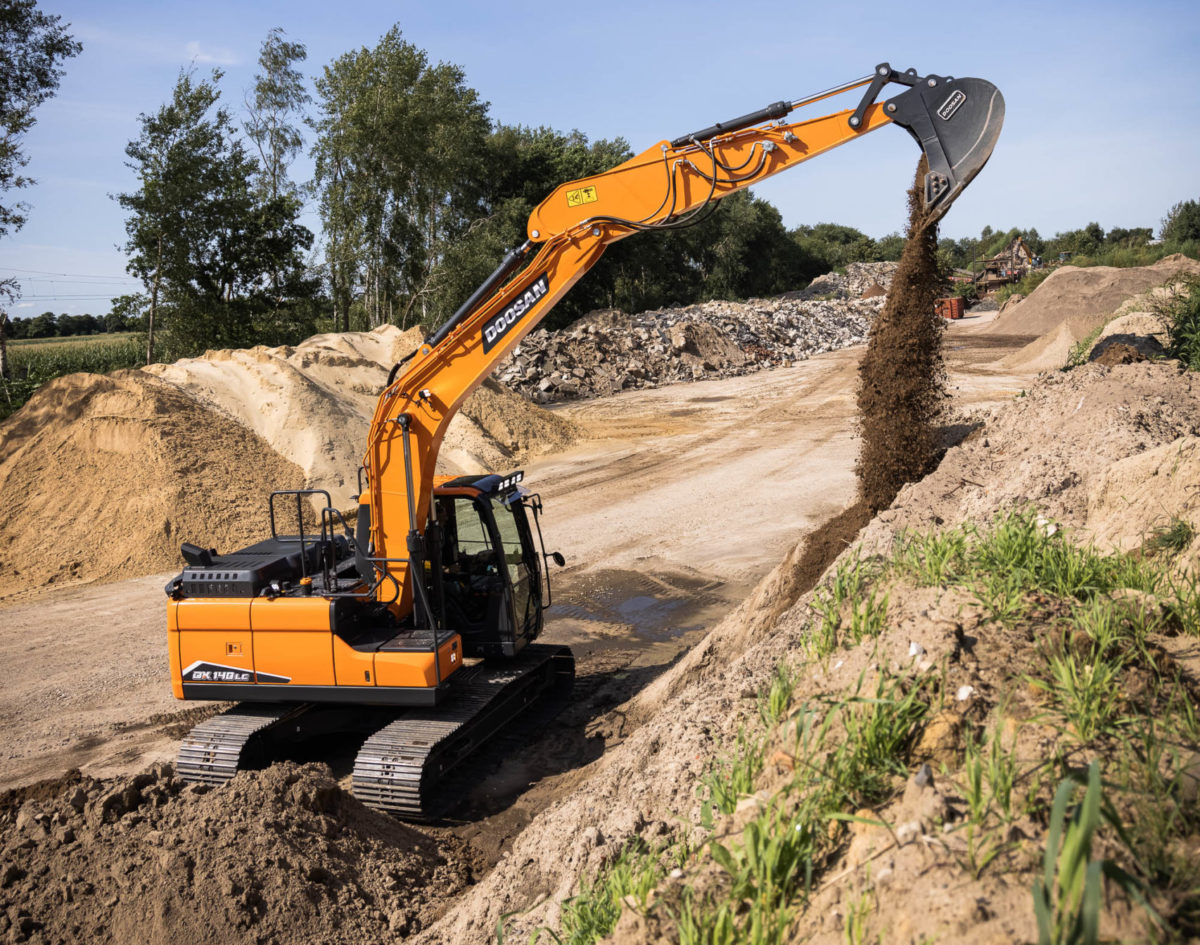 CASTLE Douglas-based James Gordon Ltd (Gordons) has revealed plans to show several new Doosan products for the first time at ScotPlant 2022.
The firm's line-up will include UK debuts for the new DX140LC-7 14.6-tonne crawler excavator, the next generation of Doosan mini-excavators, and the new DX100W-7 10.7-tonne wheeled excavator. Gordons will also show the DL420CVT-7 wheel loader and the DA30-7 articulated dump truck (ADT).
The DX140LC-7 is powered by the Doosan D34 4-cylinder Stage V diesel engine providing 86 kW (115 HP) of power at 2000 RPM. The machine is part of Doosan's new medium-sized DX-7 range of 17 Stage V crawler and wheeled excavator models. The new machines are said to provide 'significantly' higher performance in every area than the previous generation Stage IV models.
New features have been added to boost fuel efficiency, uptime and return on investment, while maintenance of the diesel particulate filter (DPF) is described as having been 'greatly reduced'.
Visitors to ScotPlant will see selected models from Doosan's next generation mini-excavator range. The manufacturer recently launched the new DX27Z-7 2.8-tonne, DX35Z-7 3.9-tonne, DX50Z-7 5.4-tonne and DX55R-7 5.7-tonne Stage V-compliant models.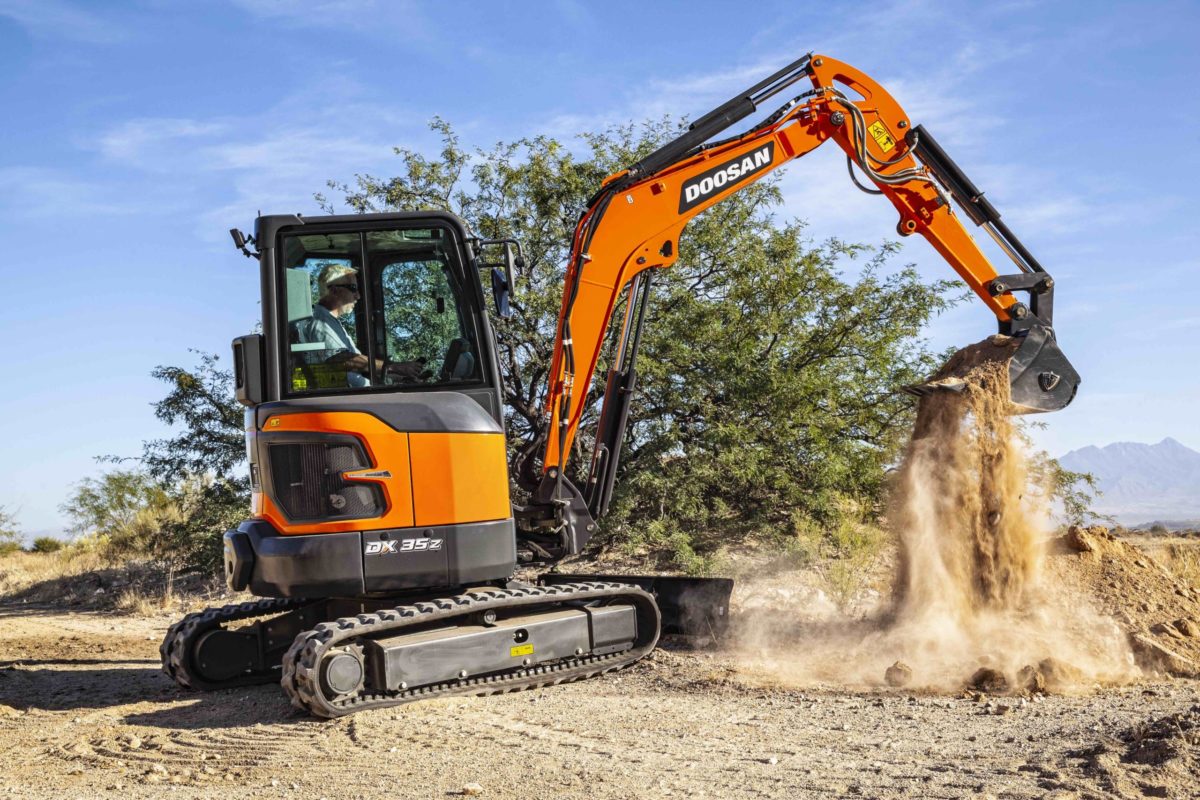 All four models cover a range of applications including heavy duty work. A platform design featuring new upper structures is said to have increased durability/robustness.
Also featuring a new look design, the DX100W-7 10.7-tonne wheeled excavator makes its debut at ScotPlant. The 10-tonne weight class represented by the machine is new to the Doosan range and it offers a solution for customers looking for a wheeled excavator designed primarily for urban and road maintenance tasks.
To aid operation in very restricted areas, the DX100W-7 can be equipped with the option of four wheel steering and a crabbing mode, with two wheel steering as standard. Doosan explained the machine's integral 1.35-tonne counterweight ensures the 'highest stability' for lifting work in combination with the articulated boom and long arm.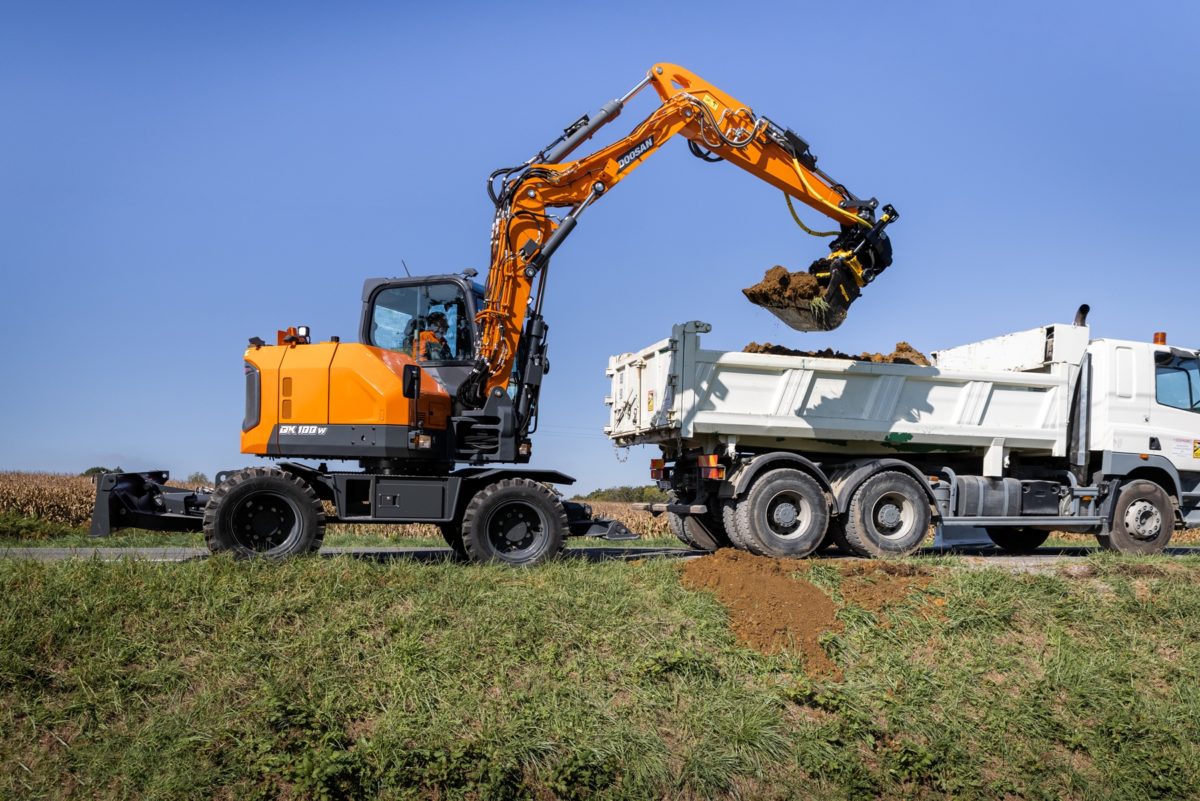 Like all 11 models in the award-winning DL-7 range of wheel loaders, the DL420CVT-7 offers a next generation design, incorporating a new Stage V engine coupled with a new cab. With an output of 240 kW (326 HP) of power at 1800 RPM, the Scania DC09 engine is described as providing 'generous' torque at low RPM. The engine meets Stage V emission regulations through the use of selective catalyst reduction, diesel oxidation catalyst and diesel particulate filter (DPF) after-treatment technologies.
The DL420CVT-7 is equipped with a Continuously Variable Transmission (CVT), the result of a permanent combination of a hydraulic technology and a mechanical technology. This allows the machine to automatically transition from hydrostatic power at low speed to the mechanical system to operate at higher speeds. The complete driving range, forwards and in reverse, is controlled by the CVT system.
Completing the display on the Gordons stand will be the DA30-7 ADT, offering a payload of 28-tonne. The model boasts a Scania Stage V-compliant DC09 nine litre diesel engine providing 276 kW (375 HP) of power.
The DA30-7 ADT has been upgraded with features including a new cab, a new self-levelling front suspension, and a new tandem bogie system. The semi-levelling front suspension adjusts itself independently depending on the operating conditions to assist with operator comfort. The cab also has new hand grips and foot rests and an 'improved' layout for the display.