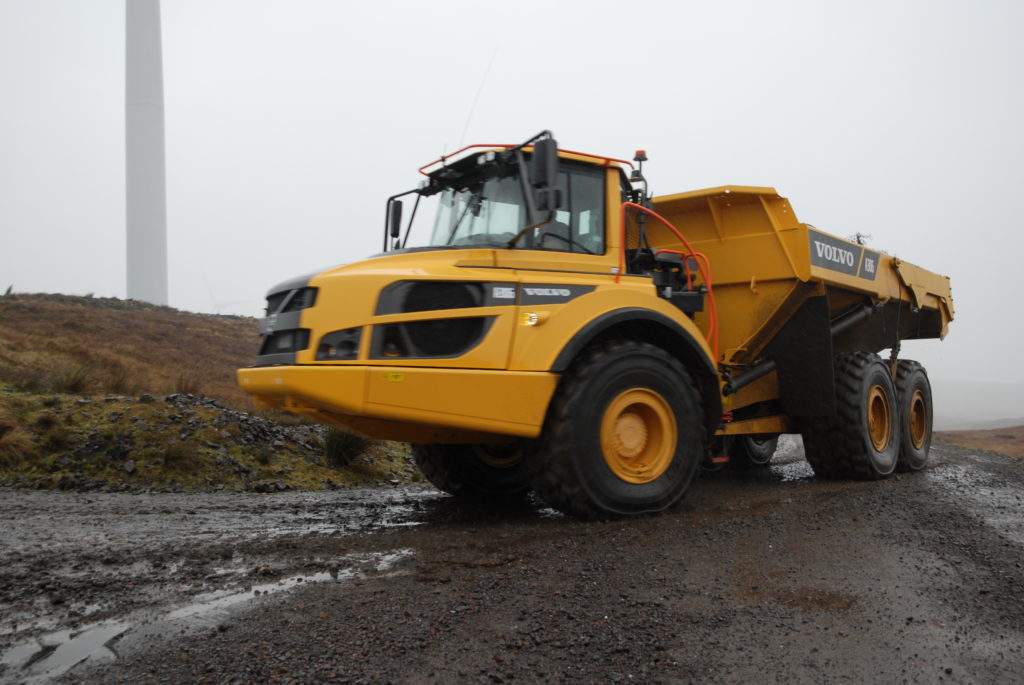 AN Argyll-based family business has taken a "leap of faith" by investing in two Volvo A30G articulated haulers.
Civil engineering and contracting firm A&L McCrae is run by Alistair and Linda McCrae, with support from son Calum. The company has added Volvo-branded machines to its mixed fleet for the first time, to be deployed on a range of activities.
Typical contracts carried out by the firm include general earthworks, road construction and surfacing, civil engineering, forest road maintenance and construction.
Alistair explained, "Taking the decision to change to a new brand of hauler has been a leap of faith, to be honest. We took a close look at the market and having taken third-party recommendations into consideration, the projected residual values and lifetime operating costs, we felt opting for the Volvo haulers was the right decision."
The A30G meets Stage-IV final emissions regulations and is powered by an electronically controlled, six-cylinder 264kW turbo charged Volvo V-ACT diesel engine. Purpose-built by Volvo, the engine is designed to match the Volvo drive train, ensuring the "best use of power and torque", even in challenging conditions.
With a carrying capacity of 28 tonnes and heaped capacity of 17.5m³ the Volvo A30G has a maximum speed of 53kph. The hauler is fitted with Volvo's telematics system, CareTrack, as standard. The two haulers supplied to A&L McCrae have been equipped with optional cantilever tailgates.