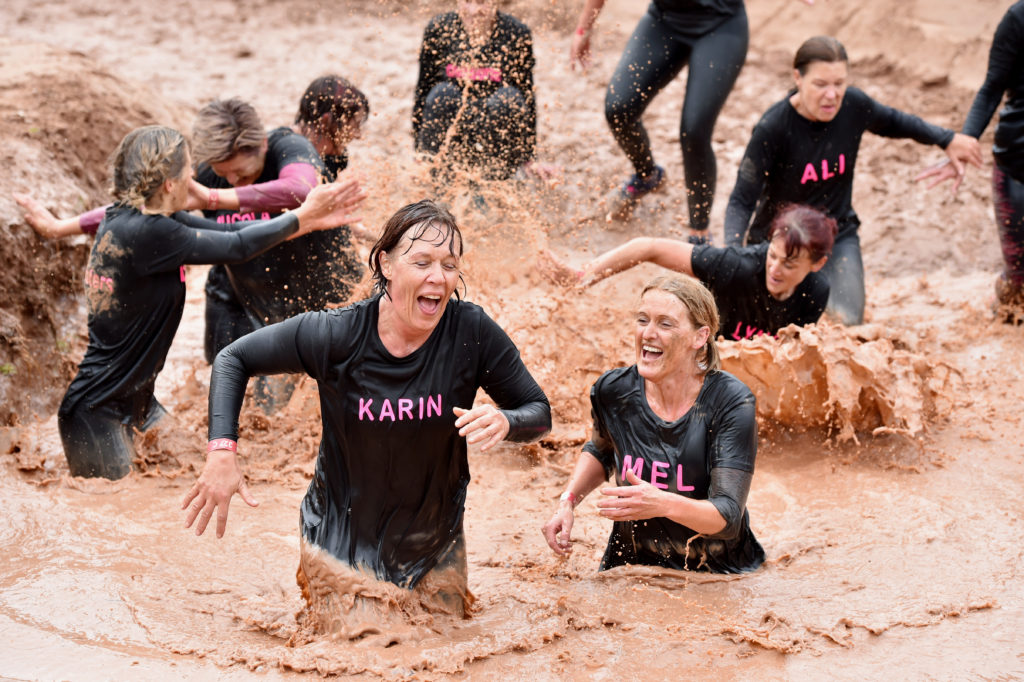 A record 3,000 competitors took part in this year's JCB Mud Run – raising a whopping £70,042 for charity.
Now in its sixth year, the event features dozens of obstacles on a specially-created course built on land near to JCB's World Headquarters in Rocester.
£300,000 has been raised for the NSPCC in Staffordshire since the JCB Mud Run started in 2012.
JCB Chairman Lord Bamford fired the starting gun for the first race in which his son, George, took part.
Afterwards, George presented a cheque for the proceeds to the NSPCC and said, "What an amazing total has been raised and what a fantastic day. I really enjoyed running the course with my wife, son and daughter. It really is the best one ever. To see how far this event has come in just six years is incredible and makes me very proud. But even though there are so many people here taking part we haven't lost the fun and family atmosphere and that's what makes it special."
First place went to former Midlands' lightweight boxing champion Jason Burgess (41), who used the event as preparation for the the Obstacle Course Racing World Championship, which will be held in Canada later this year. He said, "I am a real fan of the JCB Mud Run. I've taken part in all but one and it's what got me into Obstacle Course Racing in the first place. This year I am using it as a training event in preparation for the World Championships in Canada but I would always come back anyway, not only is it right on my doorstep but the multi-terrain style of the course is unlike any other. And on top of that there is a great community spirit – even though I finish quite early I always stay to the end and cheer on the other competitors."
First woman over the line was Dominique Searle (41), a Cheshire Police custody sergeant from Northwich. She added, "It's my first time at this race. I was really impressed. A great atmosphere and a lovely blend of fun and competitiveness."
Camilla Wood, NSPCC partnership manager said, "We are overwhelmed by the effort and commitment of the JCB team and mud runners today. On behalf of the NSPCC team at Carole House, I'd like to say a big thank you to JCB for putting on a fantastic Mud Run as part of their on-going support for our work with the most vulnerable children in Staffordshire. We are extremely grateful to everyone who braved the amazing obstacle course and raised vital funds to help keep children safe from abuse."