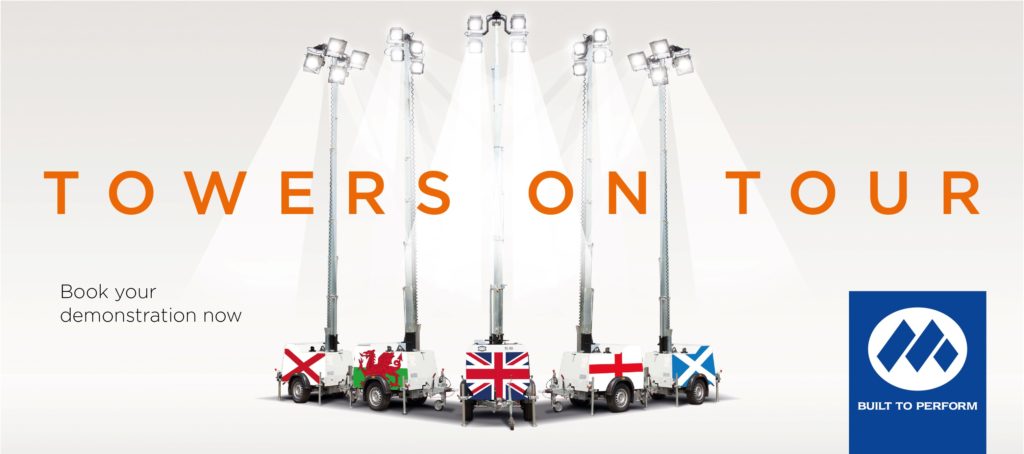 Morris Site Machinery is going on tour this summer to bring its lighting roadshow "directly to customers' doors".
'Towers on Tour' will begin in August and aims to showcase the company's latest lighting towers and technology, as well giving practical demonstrations on the benefits they offer.
Richard Denholm, UK sales director, explained, "It's always great to build face to face relationships. This is an opportunity to show what our lighting towers can deliver and discuss how they can benefit business."
On show will be the TL90 Ultimate, which features four 300W LED lights, offers 20 variants on specification and the option of either a Perkins or Kubota engine. It is fitted with a Deep Sea control panel with telemetry options available.
Also on show will be the TL90 LED, which features five 240W LED lamps and a Kubota 1500rpm water cooled engine.