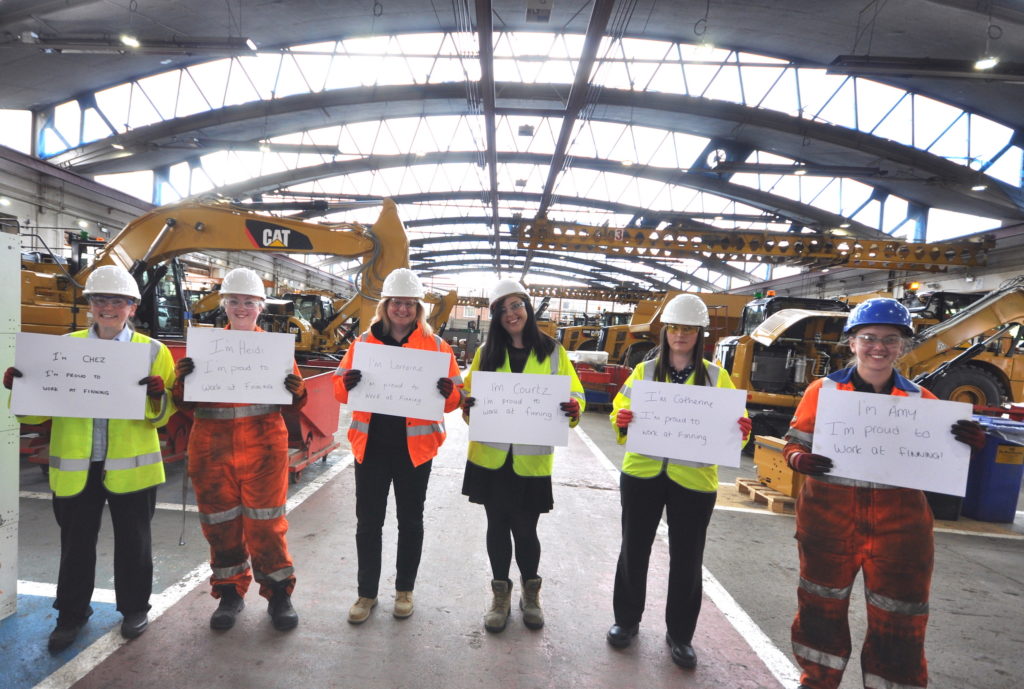 SIX female engineering employees from Finning helped support the first International Women in Engineering day by taking part in a video to promote the role of women in industry.
The Caterpillar equipment dealer said it wanted to promote the day as it provided an opportunity to highlight the importance of attracting female engineers.
Lynne Smith, HR manager for Finning UK & Ireland said, "By having a day that focuses attention on the amazing careers in engineering and technical roles for women, we can all come together to celebrate the achievements of our outstanding female engineers and engineering managers.
"This year our female staff featuring in our video are made up of an apprentice, those that have grown their careers from starting as apprentices and managers that are responsible for teams of engineers.
"We hope that by highlighting the diverse career opportunities available to women in engineering that we will be able to attract more women to come and work in what is a really exciting industry."