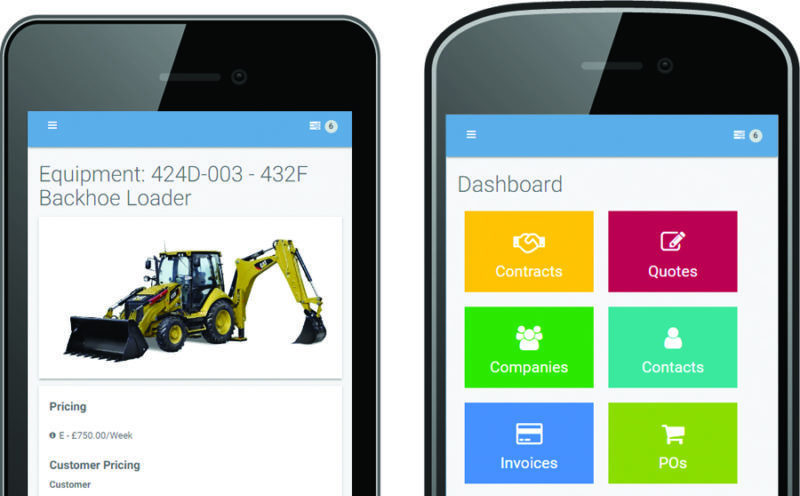 MCS is set to launch its latest RM Mobile app to help rental depot managers offer a more flexible way of working.
Using their mobile phones, they will be able to access important information and oversee the running of the depot's activities, even when working away from the office.
RM Mobile is described as a handheld version of the MCS-rm hire management solution that can be used on any mobile device and operating system. The product will be launched at the Executive Hire Show in February.
MCS sales director Nick Thomson said, "With the increasing need to work on the move, depot managers using RM Mobile have the perfect opportunity to visit customers on site, safe in the knowledge that they can retrieve the customers' history and open quotes, look up past contracts as well as check current equipment specifications, availability and pricing. They can work on building sticky client relationships, without any perceived barriers or delays associated with more traditional working methods."
RM Mobile features an integral 'actions' system, which allows depot staff to schedule employee tasks. Managers can see and complete their own tasks, as well as schedule actions for others. All completed actions are recorded, leaving a full audit trail.
Nick added, "Action management within RM Mobile enables hire businesses to coordinate all internal team activities to deliver their equipment and services on-time. All employees' scheduled tasks will no longer be lost in individual emails or on post-it notes. Actions are stored safely in MCS-rm and can be shared with their mobile's native calendar app. As actions are sorted by due date, you have every opportunity to exceed your customers' expectations by engaging the most relevant employees."